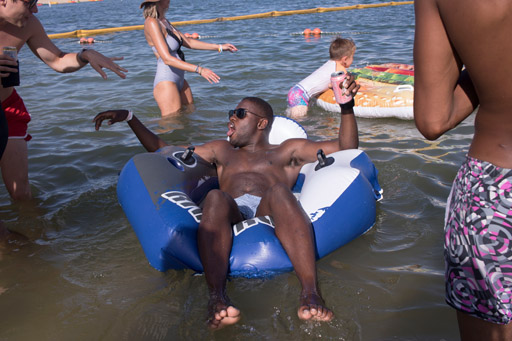 AURORA | Back from hiatus, Aurora Pride is in person again and headed to the city's finest beach Saturday Aug. 7.
The fourth annual event offers a day of sun, beers, sand, water fun, bands, booths, food and more, providing what planners say is the only fully live and in-person pride event in Colorado for 2021.
"This is the only Pride that is happening full on this year, and it's right here at the Aurora Reservoir," said event creator Jerry Cunningham, president of the Out Front Foundation and former Out Front Magazine publisher.
The pride celebration has grown to become one of the region's premier LGBTQ-support events, this one catering to the entire family. The price to get in? Nothing.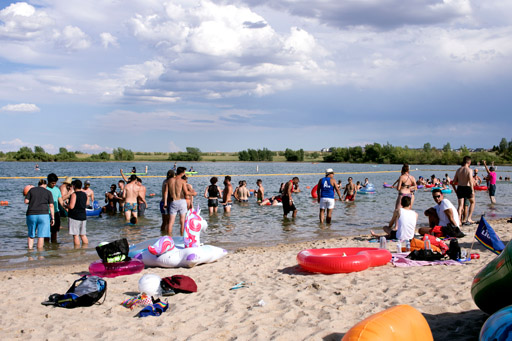 Advance admission is free, but a ticket, available online, is required. The pride celebration offers a bevy of packages that include parking and beer passes. Paddleboards and aquatic rentals are extra. But the fun, bands and entertainment are all free.
Cunningham began the event to offer the metro area LGBTQ community an event to share their pride in being a critical part of Aurora's family community. Much of the Aurora Pride festival focuses on the Aurora region's LGBTQ families.
The celebration moved to the Aurora Reservoir complex in 2019 and was an immediate success, said event organizer Zander Oklar.
The festival is for everyone in the metro area, organizers say.
That everyone's welcome became a sticking point earlier this summer when in June organizers of the Denver Pride events asked Aurora and Denver police not to participate. The request was mainly in solidarity with the Denver Black Lives Matter movement.
The controversy's awkwardness was highlighted by Aurora's new police chief, Vanessa Wilson, being openly lesbian.
Aurora Pride organizers said police, especially members of the LGTBQ community are welcome to participate this year, essentially out of blue uniform. The decision has garnered no public criticism so far.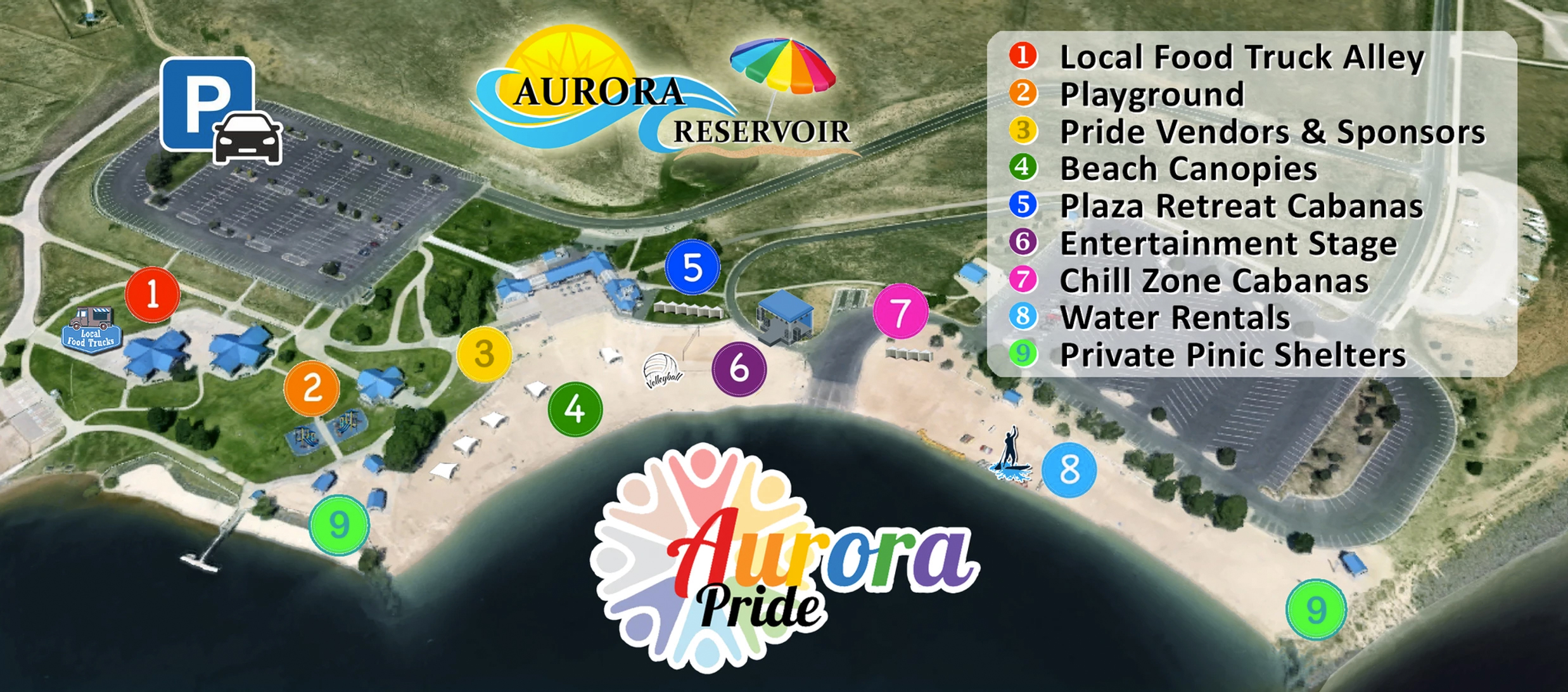 Instead, organizers are focusing on expanding offerings at the pride celebration.
Beach and lake activities, music, cocktails, beers, food, drag shows and more all at the city's premier reservoir venue promise to make it a memorable day, Oklar said.
"There were two main goals when putting together our entertainment schedule: to bring exciting acts in to get the community ecstatic about the event, and to ensure that the performers are representative of the LGBTQ community," Oklar said.
One band this year offers Brazilian bosa nova sounds created by an eclectic band, Oklar said.
So far, two local drag queens will entertain and host at the main stage, Denver's Evelyn Evermore and Dixie Krystals.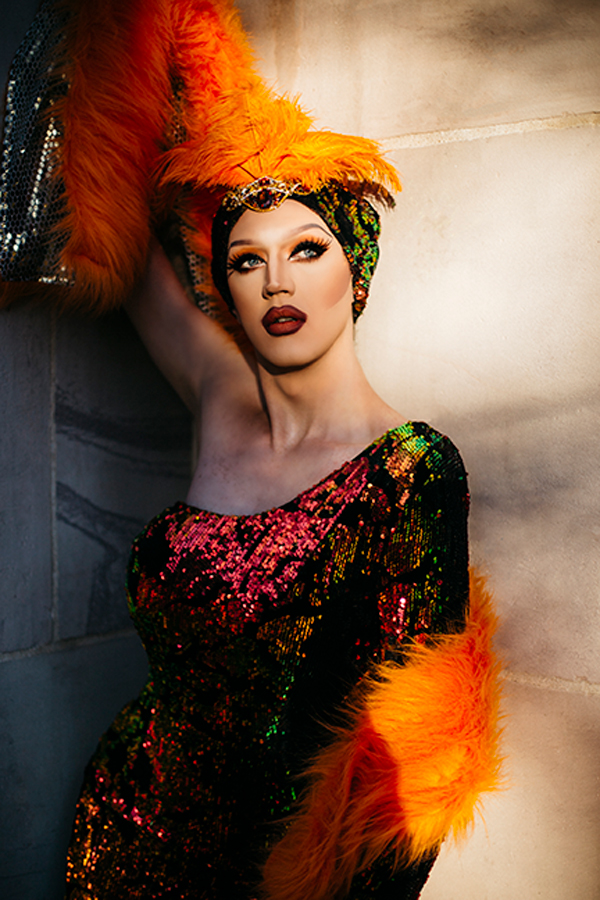 Organizers are also holding a "Dragutante" event, where junior drag kings and queens can strut their stuff and perform. Dragutantes, a non-profit group started by a group of Colorado parents, is led by drag mom Robin Fulton. They provide a platform for drag artists under 18 years old to express themselves onstage.
The event is free, but organizers stress that guests need to register online for parking passes or make arrangements to park at nearby shuttle venues or even take advantage of Uber arrangements created specially for the Aurora Pridefest.
The party begins at noon and ends at 7 p.m. Event organizers recommend going early to ensure a close in parkings spot. Overflow parking at the nearby Arapahoe County Fairgrounds will include shuttle service to and from the reservoir complex.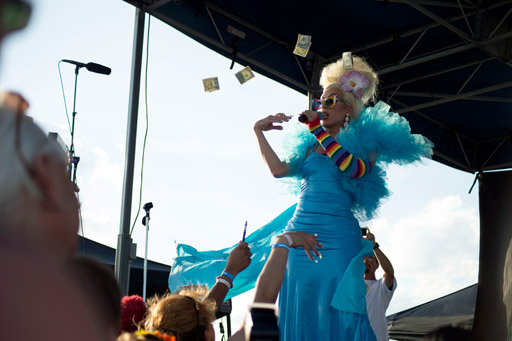 Besides a full schedule of shows and entertainment, everyone is invited to get into beach mode. There's a swim beach for a cool dip in the reservoir's famously clear water, kayaks, paddleboards and more.
How to dress? Anyway you like. Romp at the event in your proudest pride wear or just come in whats comfortable for a day at the beach, Oklar said.
Kids and their families will have access to the beach and a shaded playground, a must if the weather turns up the heat that day.
For beer lovers, Beer Bust tickets for $40 offers tastes of some of Aurora's famous craft and favorite brews from the city's own Drydock Brewery.
Oklar said the event will be a standout pridefest for everyone proud of their LGBTQ friends, community and family, no matter what the family looks like.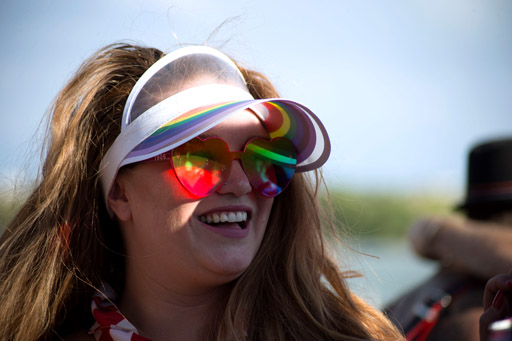 IF YOU GO
2021 Aurora Pride at Reservoir
• Noon. to 7 P.M., Aug. 7
•Aurora Reservoir, 5800 South Powhaton Road in east Aurora, just east of the
Arapahoe County Fairgrounds
•Event is free, but a free registration for parking is needed at aurorapride.com
• For full schedule, registration and details, go to aurorapride.com
FAQ
• Aurora Pride is a free event, however
every attendee must have a ticket to enter the Park. Go to AuroraPride.com for tickets, parking options and details.
• Up-close parking and passes are limited and can be pre-purchased for $10.
• It's online and digital purchases only for beers. Go to AuroraPride.com for tickets.
• No outside alcoholic beverages are permitted at Aurora Pride.