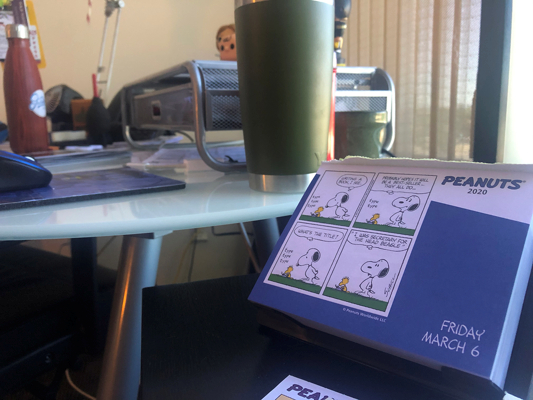 Among the flood of feelings that have poured through me this year as I've watched Sentinel Colorado and endless other newspapers gasp for air, there's miraculously been no self-pity.
There has been no shortage of other emotions.
For months, I've been racked with all flavors of fear. I've been terrified that the news staffers here would be infected by the new coronavirus. Or I would. I've spent every day in this giant, now-empty newsroom pacing my now familiar circuit around the copy desk, the conference room table, through the empty offices, letting my thoughts wander around the possibility of a reporter, a photographer, a route carrier calling me to say they have a fever and a cough.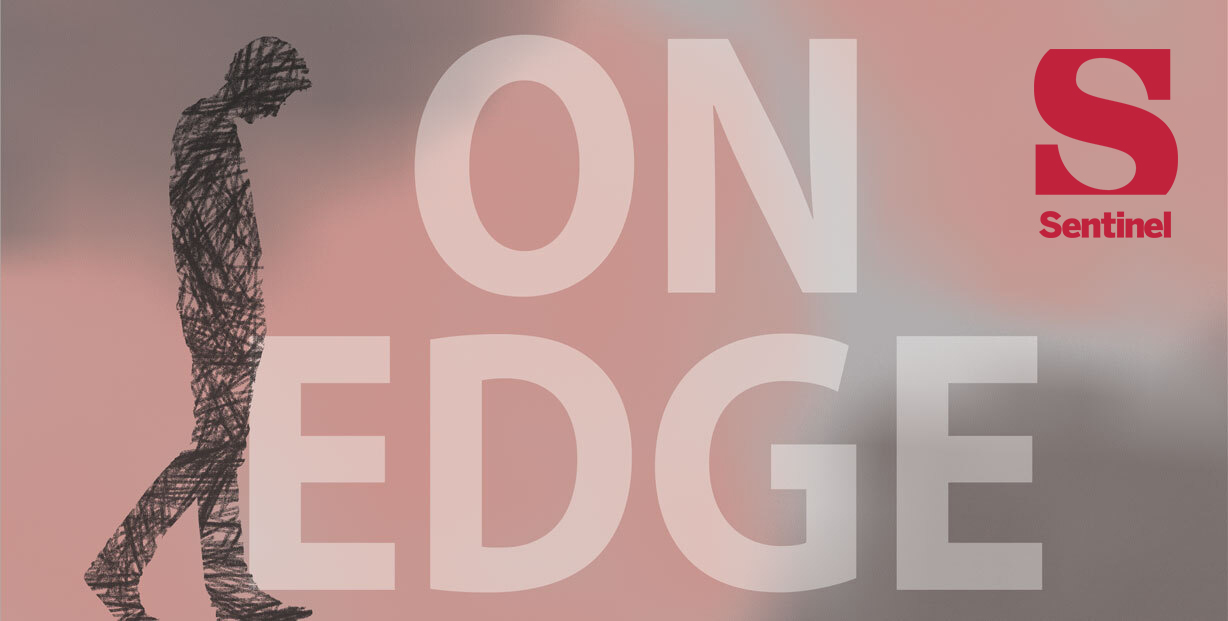 The reporters and advertising reps have acclimated to working at home, but this is a newspaper. A wise editor once told me, "News does not happen inside a newsroom." The sports editor still rolls out to dozens of games every month. Our photo editor has no choice but to not only leave the house, but to insert himself in stories that are the very definition of dangerous during a pandemic.
Struggles with the contrary demands of journalism and good sense during a pandemic quickly became background noise.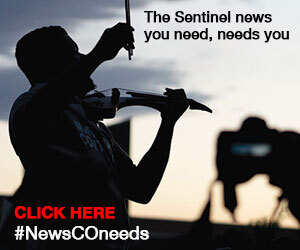 All spring and summer, newsroom staffers and I would immerse ourselves in wildly tense protests. We juggled avoiding the virus, pepper spray, and protesters from both sides of the racism crisis that begrudged journalists equally.
I panicked so many times I lost count as colleagues I care deeply about phoned in reports of gunfire, raging cars on interstate protests, and angry mobs lobbing fireworks at armed police.
Day after day, we had, "the talk." No heroics. "Shit gets real, and you get out. No arguments."
They rarely obliged my warnings. For months, we've inserted ourselves in angry mobs, potentially deadly super-spreader events, blizzards and the scenes of violent tragedies. It comes with the territory that the response from the public is often jeers before cheers.
Over the years, I've learned to live with the tides of venomous hate mail and phone calls. My daughter will never forgive me for drawing threats so visceral and worrisome a few years ago that my entire family was trained how to survive a car blast. For weeks, police and security walked her to her car at school, and watched as she did the "bomb thing" each time she got in. 
Even that, however, didn't prepare me for the endless drum of caustic rebuke we've absorbed here for covering and opining on Black Lives Matters controversies, mask mandates, vaccines, Trump, immigrants, shut-downs, and even dogs and cats.
Most of the time it's pretty easy to shrug off, usually because there's so much else much more pressing to distract me from someone who calls to say they hope I die at the hands of a drug-crazed criminal for "hating on police." Last week, my wife called to say someone pulled up to the house, facing the wrong way, leaned out of their car and took several pictures of the front of our home. My defense is almost always a joke. I lamented being doxxed again and having to explain to the world why I still haven't fixed the downspout on the front porch.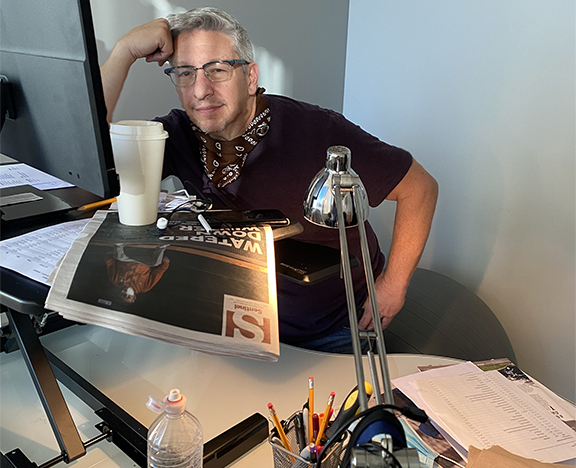 I laugh, but I know I'm off my game after all these months. That's stupid tough talk for being exhausted and depressed. The weekly tsunami of news is really more than anyone can handle, especially a paper decimated by the economic effects of the pandemic.
Really, decades of doing this stuff was perfect training for staying on top of the protests, the election from hell, the increasingly creepy, sexual missives some guy keeps sending, the virus and the loneliness of the newsroom. I'm now deeply familiar with the concert of noises this building makes from 4 a.m. until 2 a.m. since I've spent too many days here that actually run from one way into the next.
What I wasn't prepared for was the economic calamity and the exquisite pressure that inflicts. Like so many small businesses, when the pandemic finally hailed down on Aurora, we had little time to reel from the shock and awe, because we were having the life crushed out of us.
The dread was unparalleled watching the cash drain from the newspaper company all while we weren't sleeping, just trying to keep up with reporting and not getting sick.
A few of the carriers bailed, fearing the virus. Among the insanity, I would deliver papers on Thursday mornings in a massive retirement complex. I didn't have the heart, or the nerve, to ask someone else what, at the time, they considered a deadly job. We would come to know that COVID death doesn't easily come from the icy handle of a newspaper rack. 
One morning, a woman and her struggling dachshund charged toward me as I was filling a box in shin-deep snow. Visibly upset, she gushed thanks from under a homemade mask for filling the rack. It instantly turned into sobs about not being able to lose one more link to the world right now. My first impulse was to hug her. I bent over and rubbed her the shivering dachshund's head. "Tell your mom it's all going to be OK, and watch out for her." Starting to choke up myself, I told her to call the paper and we'd give her a subscription to make sure she gets the paper. She called later that day.
The baffling newspaper situation soon became shrill. People who we've done business with for eons wouldn't answer the phone for sales reps. Customers were just gone. Neither we nor readers could get to many of the newspaper racks because businesses were closed. I spent hours on hold with our bank and the SBA trying to navigate emergency loan programs. I took to traversing it all in the middle of the night when I could tap into websites less overloaded by the tsunami of stricken business managers just like me. 
My job was to reassure everyone who worked here, people who desperately needed paychecks, to just hang on, and at the same time explain why payday was going to be a few days late.
We were closely watching a nascent, online campaign for eliciting donations. The Sentinel promotes our policy of ensuring free access to both our print and online news. We ask donors to pony up to help us keep needed news free for everyone who can't pay. Almost every tweet carries the hashtag, #NoPaywallHere.
One day, in the middle of madness and watching the last few dollars drain from the bank account, I tweeted out a story about a crisis in the schools and mistakenly typed "#NoPayrollHere" inserted at the end.
I laughed just long and hard enough to bring tears, and stopped myself, afraid of what I might unleash.
I've learned I can do great damage to myself to keep from letting down a lot of people depending on me to pull this off. It's inspiring and agonizing.
I realized what I'd always known. Journalism is like a bad relationship, where you love it far more than it will ever love you. You hang on pitifully, for those rare moments when newspapering smiles at you. If I told you that happens more than once a year or so, I'd be exaggerating.
Journalists give endlessly more than they get back. But sometimes we win with a great quote, the perfect lede, or a reader's thanks. So out of stupidity or ignorant optimism, we toil for the next bump of satisfaction. 
It was in May that I thought all of that was going to end. I'd been chasing grants, loans, accounts receivable and my own tail ceaselessly, and fruitlessly.
Somehow, and I'm still not sure how, a few small old debts rolled in, then a few grants, then donations, then a loan. And we were still here.
And we still are, for now.
I haven't seen some of the reporters since early March, yet we work "together" almost every day.
I still pace endlessly while on the phone around an empty office that, for now, is paid for. The end of every day is never more than too few hours from the beginning of the next one. And the moments spent racing around a grocery store, fogging up my glasses with a mask, or taking care of some household project that cannot be put off any longer, have become increasingly rare respites from the weight of The Paper.
My family both supports, understands, resents and loathes my career and this job. I do, too.
But like always happens, a reader sends in $5 and thanks for being her faithful friend as she hides from the virus. A reporter here will write something so touching and insightful, it makes me gasp. The photo editor sends in a shot of a hawk suspended in the air in stunning detail. Another edition rolls out online or in print, and you can almost hear our readers say, "I didn't know that."
It's increasingly overwhelming, however, to live and chronicle the same nightmares we share with thousands of others every day.
A few days ago, I was wandering through the empty newsroom, again, this time on the phone with a banker in South Dakota. He was befuddled by spreadsheets I'd sent him that looked like they were assembled by a journalist and not a bookkeeper. I paced to the corner and glanced down at an empty desk, growing thick with dust. I was struck by a desk calendar, last torn off by the photo editor to reveal March 6, 2020. The day the Earth stood still, or at least my world.
I felt exhausted realizing that days so full of normal you took the time to peel off a desk calendar seemed so long ago. I marveled how many times I was pretty certain we wouldn't get this far, December.
A reporter pinged me with news that he'd plucked the details of a gruesome torture out of a police report, and it was ready for editing. Everything was rinsed away to dig through his illustration of how horrible humans can be, and like all the millions of times before, the story became the most important thing. It's an addicting zen. 
I don't know whether I just have never taken the time to pity my sorry lot, or whether I just don't know how. Maybe I just figured out at an early age that it's a huge waste of time. Like so many of us, my perceived strength is really my weakness.
While we still have money in the bank for another payroll, time is this newspaper's most precious and fleeting commodity. If the money runs out, it'll be a personal curse. I'll worry about it then. 
On Edge is a cooperative effort between Sentinel Colorado and The Colorado News Collaborative. There are more than 15 On Edge stories in the special report. Click here to see more reporting.
---
Whatever you're going through, crisis counselors and professionally trained peer specialists are available to help. Call Colorado Crisis Service's hotline at 1-844-493-TALK(8255). There is no wrong reason to reach out.
Dave Perry can be reached at [email protected]