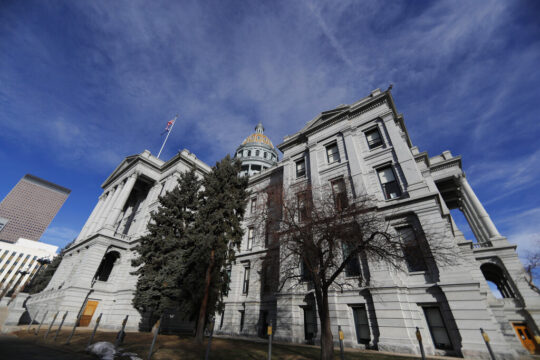 Aurora area lawmakers have been cracking their knuckles this month.
State representatives and senators will flock to the Gold Dome Feb. 16 to kick off the remainder of the 120 days work of the legislative session. Aurora's delegation is eager to get to work, lawmakers told the Sentinel, and deliver new bills on COVID-19 emergency assistance, housing, tax reforms, climate, immigration, healthcare and education.
In many ways, this legislative session will be a challenging one for lawmakers, but Gov. Jared Polis said it's also a chance for state government to get innovative.
"There's really a historic once-in-a-generation opportunity to not just build back stronger and more equitably than before the pandemic but to fundamentally reimagine Colorado's future and really create an even more amazing place where we can thrive," he said during a news conference last week. "Strategic one-time investments, jump-starting help for small businesses, modernizing broadband, wildlife crossings at highways and roads, making communities more liveable by investing in our main street revitalization and beautification, making Colorado's state park system the envy of the nation for our own enjoyment and to attract tourists from across the country."
All of those proposals have a "high economic multiplier," he said. "That means that they will create jobs and the economy for every dollar invested we will benefit for much more than a dollar over time and I look forward to working with our legislative champions to help transform Colorado and build back stronger."
This year's session technically began briefly on Jan. 13. But because of the pandemic, lawmakers took a hiatus — which Democratic leadership said was for safety — and crafted many bills from home.
The stakes remain high as the session kicks off. Almost a year after COVID-19 swept into Colorado, many of Aurora's workers and business owners are still relying on state and federal assistance to pay the bills. Gov. Jared Polis and legislators remain focused on coordinating an unprecedented vaccine rollout and ensuring that more residents don't fall into poverty or homelessness. The state also remains in a persistent drought driven by climate change likely to stress water use and wildfires this summer.
Aurora lawmakers' ambitions this year are a laundry list of reforms driven by Democrats, who control both houses of the state legislature and the governor's office.
Their goals include limiting data-sharing with Immigrations and Customs Enforcement; creating a "National Guard" of therapists for students; tweaking bellwether law enforcement reform measures passed last year; reducing greenhouse gas emissions with electric transportation investments; scrutinizing tax breaks benefiting the rich; and creating more protections for renters.
But they'll be hamstrung by a rocky budget situation.
Lawmakers cut about $3.3 billion in state government spending last year amid plunging tax revenues. The state has since collected more tax dollars than expected, which will boost lawmakers' appetite for spending, but the state's nonpartisan legislative council staff forecasted in December that the economic recovery remains uncertain.
Senate Majority Leader Steve Fenberg, a Boulder Democrat, told the Sentinel the immediate goal of the session is to "stop the bleeding" and "do everything we can to get this virus under control" while continuing to provide relief for struggling Coloradans.
That work will build off of a special legislative session in December. Lawmakers doled out about $300 million in funds then for housing assistance, businesses, food pantries, arts venues and more. Federal lawmakers also passed another stimulus bill in December that will pour more assistance into Colorado.
Rep. Rod Bockenfeld, one of Aurora's few Republican lawmakers, said his mission is to stop any "frivolous spending." As Republicans hold a minority of votes in both houses of the legislature, any GOP proposals would require cooperation from some Democrats.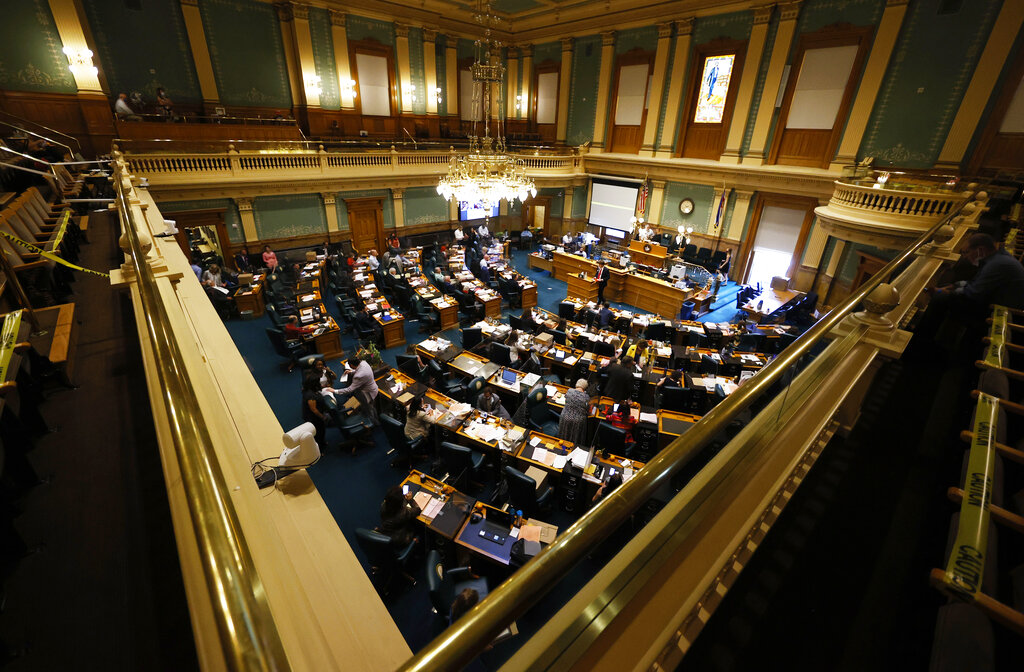 Tax code reforms
Aurora Democratic Rep. Mike Weissman of House District 36 says he'll tackle a deep-rooted issue under the Gold Dome this session: a tax code system that benefits wealthier residents.
The effort is rooted in years of nonpartisan research showing that Colorado's tax code benefits wealthier Colorado households, who pay proportionally less of their income each year than lower-income households in local taxes and, to a lesser extent, state taxes. It's a longstanding trend in the state Department of Revenue's tax reports.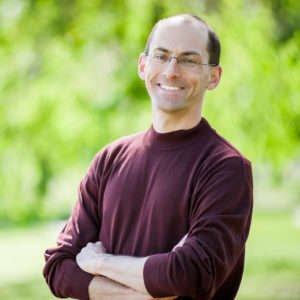 "It's often said that a budget is a moral document," Weissman said in an email.  "I agree with that, and I think a tax code is a different kind of moral document too, and we are trying to bring Colorado's tax code more in line with the idea that people should not be suffering while certain special interests continue to derive outsized benefits through our tax laws."
A thicket of tax rules still make it difficult for Democrats to change the state's flat income tax system, which liberal economists blame for much of the disparity. But Weissman said targeting details in the tax code could assist the economic recovery from COVID-19 for struggling households.
Specifically, he said lawmakers are scrutinizing tax breaks. They plan to eliminate or minimize tax breaks that "are not broadly benefitting Colorado" while buffing out ones that do, such as the Earned Income Tax Credit for low and moderate-income residents.
The bill is also part of an effort by liberals and progressives to bring more money into state coffers while improving public services.
Voters have often rejected repealing certain tax laws hamstringing government revenues, including the Taxpayer's Bill of Rights, at the ballot box. However, voters did opt last year to remove the Gallagher Amendment. Democrats championed the removal as a method of bringing in more money for schools and local governments, which many advocates say are under-funded.
-GRANT STRINGER, Staff Writer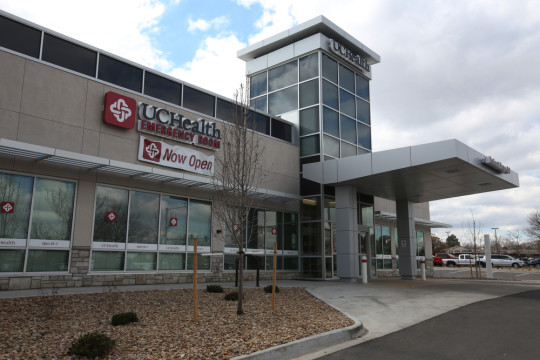 Healthcare
Two Democrats told Colorado Public Radio this week they've tweaked and revived a bill to create a public healthcare option for Coloradans.
The bill would create a wing of the state government to provide health insurance directly to Coloradans in an effort to drive down costs. The high-profile and divisive idea was tabled last year as COVID-19 forced lawmakers to focus on disaster relief.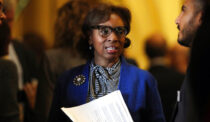 But Democratic Rep. Dylan Roberts and Sen. Kerry Donovan, who represent mountain communities, told CPR the new bill gives more leeway to hospitals and insurance providers. If they're unable to bring insurance costs beneath targets by 2025, the state will create its own insurance program, according to CPR, giving them a chance to stave off the competition.
Democratic Sen. Rhonda Fields said she, too, will be dipping her toes in the proverbial healthcare pool this session with the introduction of a bill intended to address equity gaps across the state.
Fields's planned bill will ask the state to create a health equity plan to explore how to shore up lingering care gaps between various racial and socio-economic groups.
"What COVID has done is really kind of exposed that if you're Black or brown or poor, your likelihood of dying  from the virus is higher than my white counterparts," she said.
She said the plan will examine areas such as water quality, early childcare availability and elderly amenities across the state.
And Aurora's Democratic Sen. Janet Buckner said she plans to float a measure asking the state to create a task force to study Colorado's maternal mortality rate, which falls roughly in the middle of the nation's 50 states.
-GRANT STRINGER, Staff Writer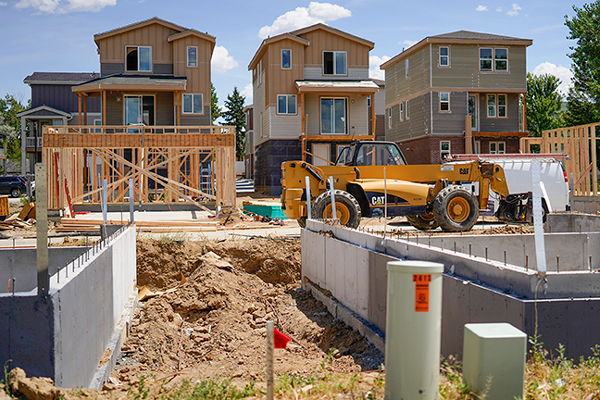 Housing
Affordability and eviction issues remain front-and-center in Aurora, where the price of a lease or mortgage continues to march skyward. Aurora lawmakers told the Sentinel they're planning to give renters more protections and forge easier paths to homeownership.  It's a promise that for generations has been often made and rarely delivered.
Polis and federal agencies have intermittently banned some kinds of evictions during the pandemic. Currently, landlords can't technically evict tenants under the federal, nationwide moratorium when they don't pay rent. But there are exceptions, and some evictions have moved forward.
Democratic leadership in the state House and Senate told the Sentinel that they don't have plans to craft an eviction stay of their own to plug holes in the Centers for Disease Control and Prevention's moratorium that applies to all 50 states.
Democratic Speaker of the House Alec Garnett said there's lots of assistance available for landlords to take advantage of when a tenant can't pay rent. Notably, the state set up its own system for landlords to apply on behalf of their tenants for rental assistance. Federal, state and local governments have also doled out tenant and landlord assistance in various forms.
Garnett said one goal this session is to "incentivize" landlords to apply for assistance when they, or tenants, need it, and stave off evictions.
Democratic Rep. Dominique Jackson, who represents a chunk of central Aurora and Del Mar Park, told the Sentinel she'll continue her work on housing insecurity this session.
"We're just finding that rents are going up, and going up, and going up," Jackson said.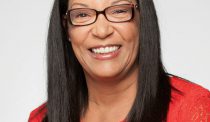 Last year, Jackson joined other Black, female lawmakers to ban landlords from discriminating against tenants or applicants because of their source of income. She also co-sponsored a successful effort to prevent eviction records from becoming publicly available.
This year, Jackson says she'll introduce a proposal that would give renters more time to fix a lease violation. Currently, that window is ten days. If her bill passes, the window would likely be 14 days, she said.
Another of Jackson's bills would make it illegal for landlords to raise rent on a tenant more than one time in 12 consecutive months. She also plans to introduce a bill expanding some state housing assistance programs to undocumented residents.
Meanwhile, freshman Democratic Rep. Naquetta Ricks of House District 40 has a plan to establish free financial literacy classes for renters who want to own their own home.
Ricks and lawmakers have yet to hash out the details. But she says the bill would create a pilot program and could help funnel first-time homebuyers into homeownership years faster than they otherwise would.
Democratic Sen. Jeff Bridges, who represents a swath of western Aurora, said he plans to carry his own bill that will introduce a new finance mechanism intended to bolster the construction of more middle-class housing.
— Sentinel Staff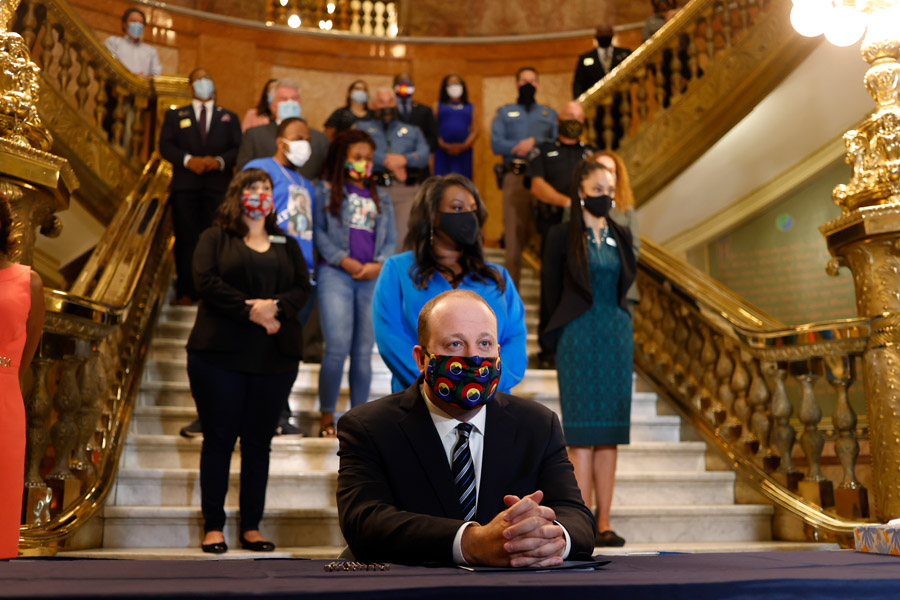 Criminal Justice and Law Enforcement
It would be nearly impossible for legislators to morph the state's law enforcement landscape more in 2021 than they did last year. In June, lawmakers expeditiously passed the omnibus Senate Bill 217, which addressed a slew of reforms advocates had been hammering for years.
Lawmakers plan to take another crack at refining that measure this year, however, with tinkering intended to shore up ambiguity left in the measure, which was passed shortly after George Floyd died in Minneapolis last summer and protests engulfed the nation.
Fields, one of the measure's original sponsors, said the new tweaks will add further due process to the review of officers' state certifications if they are found to have acted unlawfully on duty. The changes will also seek to clarify insurance quandaries that arose after officers became susceptible to civil lawsuits and monetary loss related to their job performance.
However, not all of the requests law enforcement officials have asked the original sponsors to make to their bellwether legislation will be addressed this session, Fields said.
"If there are 20 requests, we might get in eight," she said.
A pair of gun safety measures are also expected to magnetize attention in 2021, two sessions after lawmakers passed a highly contested "red flag" law in the state. One measure will require gun owners whose weapons have been stolen to report the thefts to law enforcement, and another will tighten requirements around personal gun storage.
Bridges said he expects the latter measure to face relatively little pushback.
"In all likelihood, most responsible gun owners are already storing their guns in a safe way, and if you are handling your firearms in a way that firearms need to be handled, this bill will not change your life at all," he said.
— Sentinel Staff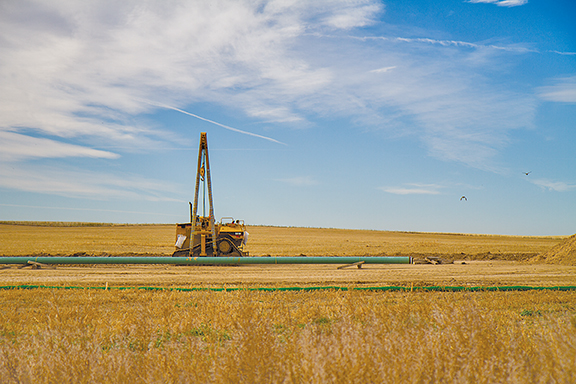 Environment
Colorado has made slow progress toward its greenhouse gas reductions goals. But extreme droughts, wildfires and ozone have ramped up public calls for stronger actions to decarbonize and limit pollution in metro Denver.
Senate Majority Leader Steve Fenberg of Boulder told the Sentinel that lawmakers "won't totally abandon" climate issues. During a town hall with Boulder County constituents Feb. 11, Fenberg said he plans to introduce a slew of renewable energy and climate bills.
The Senate chief's bills include ramped-up efforts to battle wildfires with new helicopters, while buttressing forests against blazes; funding a "just transition" for fossil fuel industry workers to a greener career; and moving Colorado from gas use in homes and away from traditional, gas-fueled transportation, which together accounted for a significant chunk of the state's greenhouse gas emissions in 2019.
Jackson, of HD42, has her own ambitions. She's spearheaded a proposal to inject more public input into the environmental rulemaking process, whether at the Colorado Oil and Gas Conservation Commission or Public Utilities Commission, where experts and attorneys hammer out crucial policies on drilling and energy production.
She said the proposal would create a "seismic shift" for "environmental justice." The bill would also legally define communities that are disproportionately impacted by pollution and other environmental ills.
Hansen, whose Denver-based district doesn't technically cover Aurora but includes several portions of unincorporated Arapahoe County that abut the city, will also back a bevy of green-minded measures this session, he told The Sentinel.
He said he plans to introduce multiple measures related to energy storage in the state's overall electrical grid and reducing methane emissions. One of his measures related to the state's grid will focus on connecting so-called energy islands in an effort to streamline the overall system.
"I think this is really a lynchpin for us to be able to reduce greenhouse gas emissions in the state," he said of the efforts.
— Grant Stringer, Staff Writer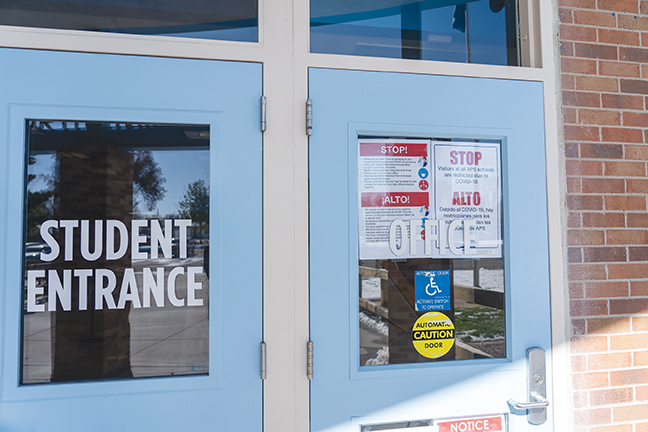 Schools
Public education advocates scored a win in the fall when voters repealed the Gallagher Amendment, which limited the amount of taxes that could be levied on residential properties. However, schools will be facing an uphill battle this session as the state copes with its pandemic-induced budget decrease.
"Our number one priority for this session is going to be the budget and its impact on K-12 education," said Amie Baca-Oehlert, president of the Colorado Education Association.
The association will be looking for ways to increase revenue for schools, she said, including pushing legislators to close corporate tax loopholes.
The CEA will also call on legislators to hold school districts harmless for a drop in enrollment this fall caused by many families pulling children out of the public school system during the pandemic.
"It's a complex issue and we want to work with our legislators so that's not one more devastating financial hit that our districts will be facing," Baca-Oehlert said.
She hopes that the pandemic has caused legislators to see how many students rely on the school system for necessities such as food, healthcare and mental health treatment and will work to support them.
"We know that our schools are such a pivotal part of our communities," she said. "Not only do they provide the academic needs for our students but they provide many of our basic needs for our students and families."
One of South Aurora's newest representatives, Democrat Chris Kolker, told the Sentinel he'll be focusing much of his inaugural session on education measures. The state representative for much of Centennial and parts of Aurora and Englewood said he plans to float a measure seeking to retool part of the state's teacher evaluation system that pins teacher performance to standardized test scores.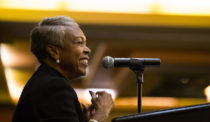 "You can't rely on a third grader in March sitting for two to three hours or more (to take a standardized test) and say, 'OK this is how good you are as a teacher,'" Kolker said.
In the senate, Bridges said he plans to introduce a competing measure also seeking to retool teacher evaluation in the state. The recently re-elected senator said he'll also take another crack at boosting the state's concurrent enrollment system for high school students.
For his part, Kolker said he will throw his support behind another measure seeking to nix all standardized testing in the state this spring, citing the massive hiccups spurred by the pandemic.
"That data is going to be so skewed," he said. "Now is not the time for that. We need as much seat time as possible."
The husband of a middle school counselor in Littleton, Kolker said he plans to also float a bill seeking to bolster funding for other counselors throughout the state.
Fields, too, said she's planning on crafting some form of legislation that will seek to address the classroom time lost over the last year. She did not provide details on the exact shape of that future proposal.
Buckner said she aims to introduce a measure aimed at disrupting the so-called school to prison pipeline that disproportionately siphons Black and Hispanic students.
"We know that discrimination plays a role in this, and so we're going to go ahead and address some of the racial biases in the school discipline system," she said.
Buckner said her forthcoming measure will offer a multi-pronged approach to quell student suspensions and expulsions and keep more children out of the juvenile justice system.
— Carina Julig, Staff Writer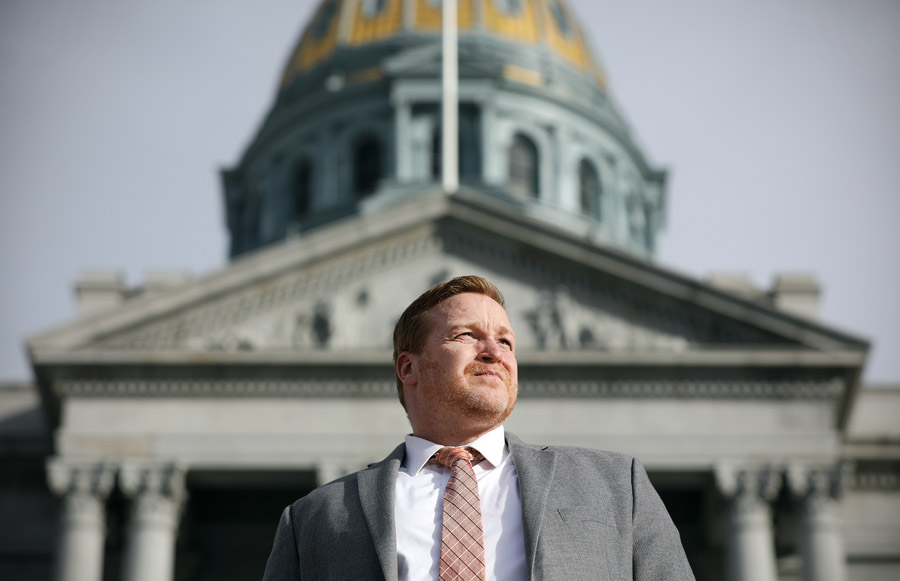 Mental Health
It's long been the mission of Rep. Dafna Michaelson Jenet, a Democrat representing North Aurora above East Colfax Avenue, to address Colorado's ongoing mental health crisis.
This year will be no exception.
Youth suicide rates have climbed for years and appeared to plateau during the first six months of the pandemic, according to The Denver Post. Meanwhile, Michaelson Jenet said statewide suicide rates continue to climb for seniors isolated by the virus and adult men.
"We are still in a mental health crisis. COVID has just made it worse," she told the Sentinel.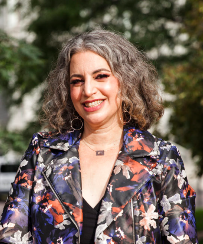 Michaelson Jenet will lead the state's Public and Behavioral Health and Human Services committee this session. She has ambitious plans that mostly carry low costs to public taxpayers, she said.
That includes a proposal to put mental health treatment on equal footing with physical health. This bill would require insurance and healthcare providers to provide patients with an annual mental health session — in addition to an annual physical evaluation — with a professional for up to an hour, without a co-pay.
"We have a vaccine for suicide, it's called preventative mental health care," she said.
Michaelson Jenet has also crafted a bill that would allow residents with "invisible disabilities" like autism or mild cerebral palsy to carry a special identifying symbol on their state I.D. She said the effort could help prevent police brutality against people who might not apparently have a disability but could be in a crisis.
Michaelson Jenet said that her most ambitious proposal this session hasn't formed yet. But she's hoping her colleagues will support a huge influx of mental health professionals into the school system.
It's an effort to prevent teen anxieties and suicides but also school shootings, she said, formed out of her work leading an interim committee on school safety.
She said her dream is to give every student access to a professional health care provider for the 2021-2022 school year.
"I need a National Guard worth of mental health professionals," she said.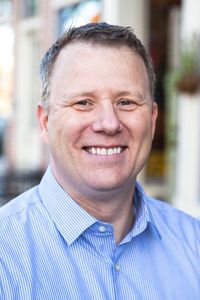 That bill could come with a large fiscal ticket, the north Aurora lawmaker acknowledged. Aurora school districts have ramped up mental health supports for students in recent years, in part with state funding support.
In the senate, Kolker also said he aims to bolster mental health services in the state by introducing a measure to loop Colorado into the federal "988" system, which links anyone who calls those three digits on any working phone to a mental health professional. The goal of the measure is to reduce the burden on 911 dispatchers and provide a fast, easy way for those in crisis to get the help they need.
— Sentinel Staff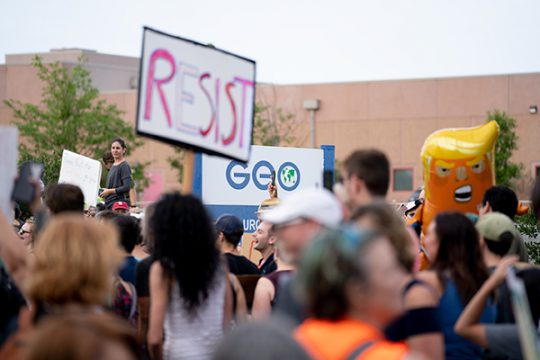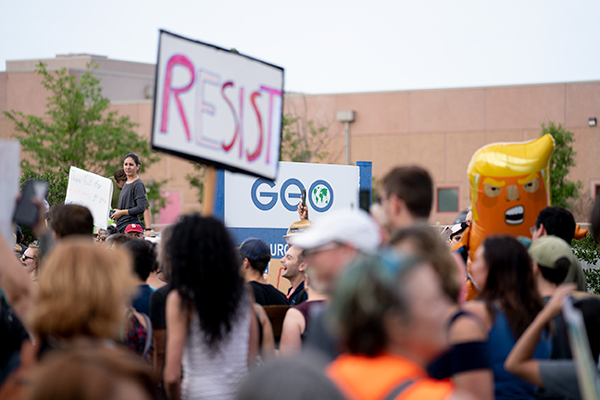 Immigration
Denver Democratic Sen. Julie Gonzales said immigrant communities, especially those with undocumented residents, share a chronic mistrust of local government that causes a slew of problems, including lower vaccination rates and hesitance to report crimes.
She and other Colorado lawmakers plan to introduce a bill to this session to tackle one part of the problem: limiting how local agencies share public information with Immigrations Customs Enforcement and other federal law enforcement bureaus.
The proposed legislation, announced Feb. 11 at a press conference with state lawmakers and immigrant rights groups, is a response to emails obtained through an open records request by the Colorado Immigrant Rights Coalition which revealed "unsanctioned data sharing" between the state's Division of Motor Vehicles and ICE agents.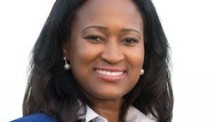 Aurora Rep. Naquetta Ricks also plans to create a statewide, legal defense fund for immigrants facing immigration proceedings. The funding would pay for lawyers to represent undocumented immigrants and other immigrants fighting to remain in the U.S.
Immigrants aren't required to have a lawyer when appearing in court, unlike all other portions of the U.S. court system. Research has shown that immigrants without legal counsel tend to have less success than those with a lawyer.
Progressives and socialists on the city council fought bitterly to create a legal defense fund in Aurora this year, but the plan failed in a narrow vote. Denver has set up an immigrant legal defense fund of its own.
-The Associated Press contributed to this section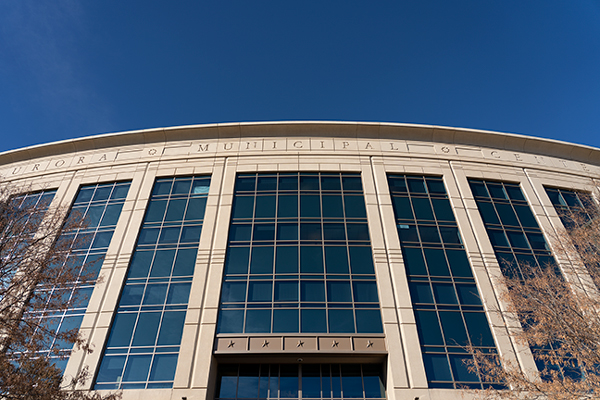 Support for Municipalities
Cities across Colorado were hard-hit by the pandemic, as the decrease in sales tax revenue drove local governments to implement budget cuts and furloughs to stay afloat. However, the amount of support the state government can direct to municipalities is limited.
"We're really focused on federal relief rather than state relief for local governments," said Meghan Dollar, the legislative advocacy manager for the Colorado Municipal League.
However, the league will be very cognizant of any unfunded mandates that the state legislature attempts to pass this year, she said.
"Driving additional costs for local governments is problematic in any year but especially this year," Dollar said.
Some of the league's priorities for this year are bills that got scrapped when the pandemic interrupted last year's legislative session. That includes a bill to clarify the authority that local governments have to promote the construction of new affordable housing units, which is currently limited in some cases due to being considered a form of rent control.
In partnership with the members of the criminal justice community, the league will also attempt to clarify parts of SB 217, the sweeping police reform bill passed at the end of the 2020 legislative session in the wake of mass protests against police brutality. The league wants funding for body-worn cameras, which every officer will be required to have by July 2023, and more clarification on the ways municipalities could be held liable for police misconduct, Dollar said.
The league's priorities also include making it easier for municipalities to pass plastic bag bans and create municipal broadband and to have greater local control of the production of hemp and marijuana.
— CARINA JULIG, Staff Writer