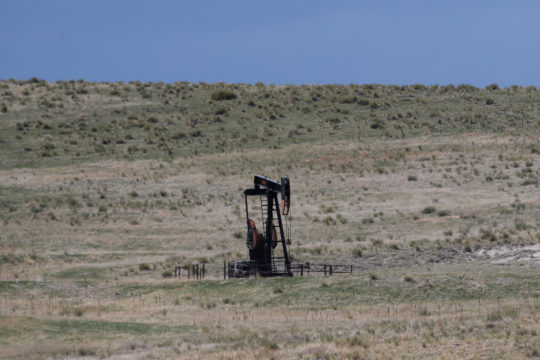 AURORA | No Aurora lawmakers objected to a slate of stronger oil and gas regulations during a city council study session Monday night. 
The city council will vote on the new proposals — which include stronger air, water and financial requirements on operators — in the coming weeks. 
The Sentinel reported last month that the new, proposed regulations are largely the same as old rules governing two oil and gas companies, and they won't apply to wells the city has already approved. Nor would they apply outside of city limits in Adams and Arapahoe counties, where oil and gas production remains historically high. 
But Aurora would prioritize public health and environmental well-being when approving new permit applications — a nod to the state's sweeping 2019 bill creating some tougher rules for oil and gas firms. 
"I believe we have what I wanted from the beginning, which is not a carbon copy of some other jurisdictions but the rules and regulations that are best and most appropriate for Aurora, its people and our environments," Jeffrey Moore, the manager of the city's new oil and gas division, said Monday. 
If approved, the city would require operators to drill groundwater monitoring wells and routinely test whether developments are polluting underground aquifers providing drinking water for residents across the Front Range. 
Companies would have to monitor air quality more strictly in an effort to reduce leaking hydrocarbon emissions during production. So-called fugitive emissions are a major source of ozone and greenhouse gas pollution in Colorado, along with post-production oil combustion in vehicles, gas use in buildings and electricity production. 
The rules would also require companies to pay for more liability insurance and workman's compensation insurance. Operators would also have to prove that they can pay for the city's permitting process, drilling and any expensive clean-up operations. 
Some of the rules were proposed by anti-fracking activists with What the Frack Arapahoe, including the financial solvency requirement, during a long public comment period last year.
Oil and gas trade interests in Colorado are generally opposed to the stronger additions. The Colorado Oil and Gas Association suggested the new rules may be illegal. 
The proposed rules will move to the council floor for a first vote in a future meeting.