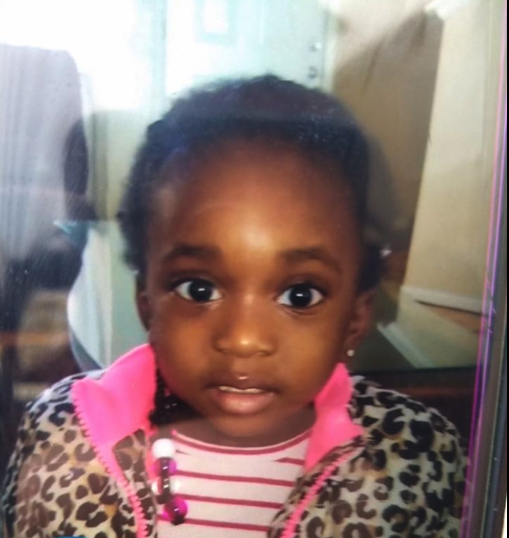 AURORA | Detectives are still investigating what precipitated the disappearance of an Aurora toddler who was found in a parked car on a cold and snowy night Nov. 21, Denver Police announced Friday. 
Eighteen-month-old Miracle Adu was found alive in her mother's Fiat hatchback in northeast Denver around 9 p.m. after going missing "several hours" earlier, Denver Police Division Chief of Investigations Joe Montoya said at a news conference Friday. 
"Baby Miracle — which is a fitting name for her after you understand what transpired," Montoya said. 
The baby's recovery was the finale to a series of odd events.
The ordeal began early Thursday when Denver police discovered Adu's mother, Tiffany Hardy, at approximately 6:30 a.m.  They contacted Hardy in the open near East Fourth Avenue and Leyden Street in Denver, police said. Hardy was "naked and incoherent," according to information provided by Aurora police. She was taken to an area hospital for treatment. 
Montoya said Hardy was "in crisis," but it remains unclear why she was on the street in below-freezing temperatures without clothes on her body. 
About six hours later, Hardy's husband contacted Aurora police to notify investigators that both Hardy and Adu were missing. Aurora investigators then issued a regional alert for Adu, Montoya said. At the time, they were unaware Hardy had spoken with Denver police earlier in the day.
Investigators were able to extrapolate scant information from Hardy as nightfall approached and the search for Adu, who was still missing, continued. 
"Later in the early evening, the mother was finally in a condition to where she could start communicating with the officers and trying to explain what was going on," Montoya said. 
Hardy then led officers to multiple locations in northeast Denver where she thought her car and Adu could be located. 
Denver Detective Gavin Whitman, son of former Denver Police Chief Gerry Whitman, eventually found Adu sitting in a carseat inside of the Fiat, which was parked near East 32nd Avenue and Monaco Parkway.
Whitman broke the car's driver-side window with a baton and retrieved the child from the car. She was breathing and transported to Denver Health for precautionary treatment, police said.
"Something like this is why you would want to be a police officer in the first place," Whitman said. "So that is a really fortunate experience for me to have an outcome like this."
Whitman was promoted to detective just last month, he said at a news conference Friday. 
Adu was wearing a coat in the car, Whitman said. Below-freezing temperatures combined with a wintry mix to create hazardous driving conditions Thursday night into Friday morning. 
"The moment from finding the car, to seeing her, to breaking the window was short, but, you know, you go through the whole range of emotions for sure," Whitman said. 
Montoya said investigators are still exploring possible charges against Hardy. 
"We still have to look at (the) mother for potential criminal charges and we still don't know whether she was a victim of the crime herself," he said. "We just don't have enough information right now to determine any of that. This investigation will continue to move forward."