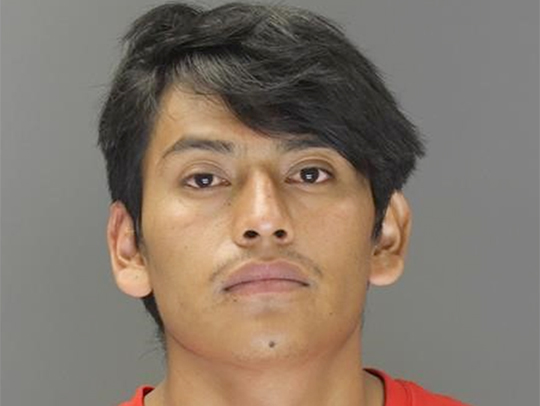 AURORA | Police said a 27-year-old Aurora man walked into a north-Aurora police station Friday afternoon, saying that he murdered a woman, whose body was found in Douglas County the next day.
Police were called to the District 1 station at about 2:30 p.m. after a man said he had killed a woman.
"Upon arrival officers contacted Jesus Mendoz-Prudente and discovered that the homicide he was reporting had taken place earlier in the morning inside of an apartment at 1530 Beeler St.," police said in a blog on Sunday morning. Police said they were unable to ascertain from Mendoz-Prudente where the woman's body was.
After further investigation, investigators from Aurora and the Douglas County Sheriff's Office located who they say is the 34-year-old murder victim Saturday in the area of Noe Road and Colorado Highway 105 in Douglas County. The area is relatively remote, along Perry Park Road, near the Spruce Mountain Open Space.
Mendoza-Prudente was arrested and faces charges of first-degree murder, police said. He is currently being held at the Aurora Detention Center. No information was available about when he would be transferred to a jail, nor what bond requirements would be.
Police did the woman's identity was withheld pending release from the Arapahoe County Coroner office.