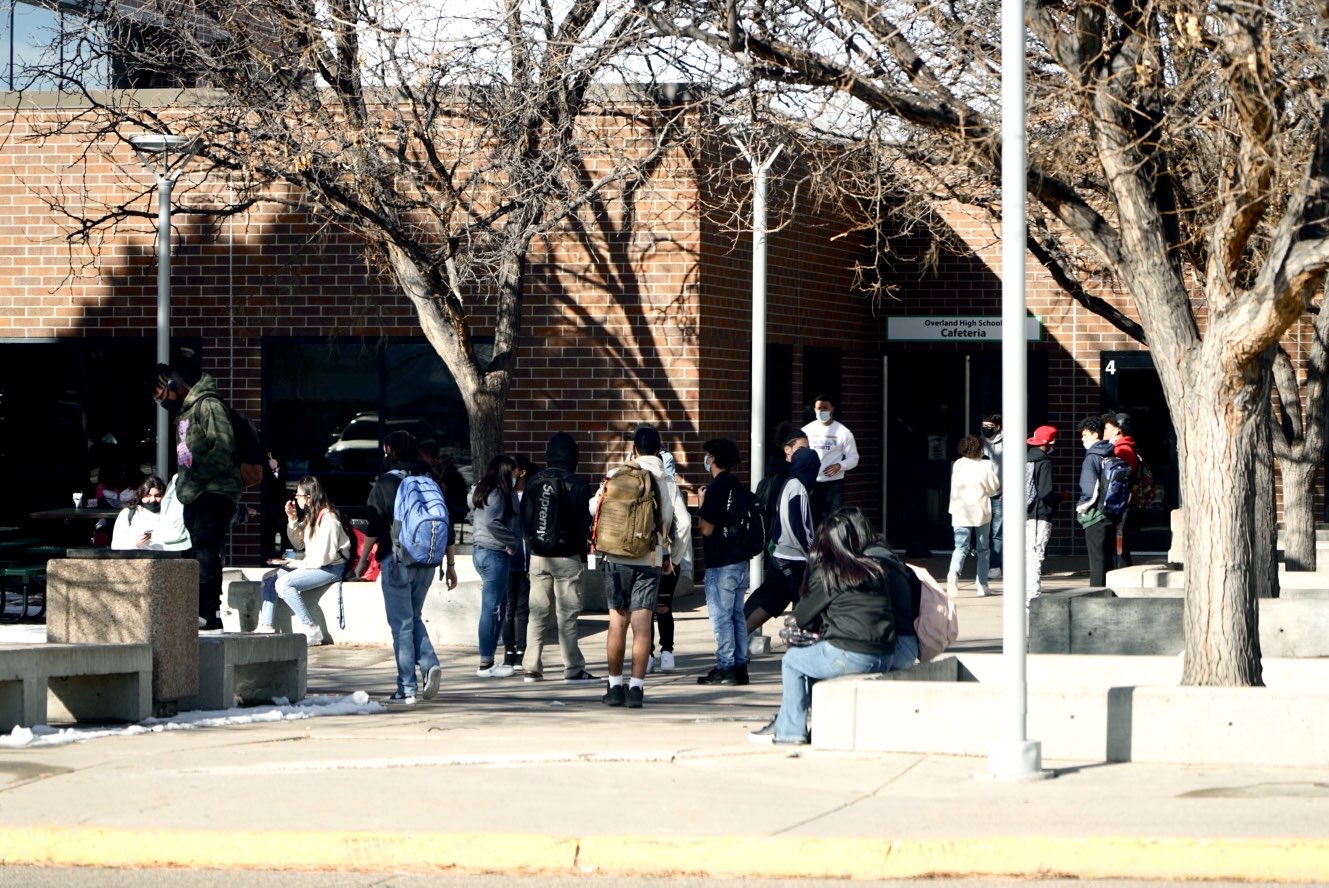 AURORA | Keeping school in-person as COVID-19 cases rise due to the omicron variant is Cherry Creek's highest priority but staff shortages continue to be a challenge, district officials said during a Monday school board meeting.
"We will do everything in our power to keep kids in school," Superintendent Chris Smith said during his remarks at the meeting.
It is possible that the district will have to go remote for a short period of time, he said, but it will do everything in its power to preserve as much in-person learning as possible. 
Smith said that there is a national narrative that school closures are happening because of conflict because of school administrations and teacher's unions. 
"That could not be further from the truth in the Cherry Creek School District," he said, praising the teacher's and transportation associations for their partnership with the district.
The district's main challenge is a shortage of substitutes and employees, particularly support staff such as bus drivers, paraeducators and nutrition service employees. Since the beginning of the semester, Smith said he has filled in as a special education paraeducator and a fifth-grade teacher.
District leaders presented to the board on what its current procedures are to keep students in school, and what possibilities the district could face in the next few weeks.
Michelle Weinraub, the district's chief health officer, gave an overview of the current quarantine policies and the mitigation strategies in place. Students and staff are required to wear masks indoors and the district has been hosting vaccine clinics to encourage students and their families to get vaccinated. The district has also installed hospital-level air filters in all buildings and is circulating air at twice the usual rate.
"I know I sound like a broken record, but these masks are keeping us in person and vaccines are keeping our beloved students and our staff out of the hospital," Weinraub said.
Deputy Superintendent Jennifer Perry said the district found that very little transmission of COVID-19 occurs within school buildings. Even when the district was remote last school year, students were still getting infected from spending time in learning pods or socializing with friends.
For kids, "the safest place to be is in school," she said.
The district's biggest challenge right now is maintaining the number of staff it needs to keep schools operational, she said. There are about the same number of teacher absences as usual, but a significantly decreased number of substitute teachers willing to work. Because of this, the district is having to do things like combine classes and pull staff from other places to work in classrooms. 
If the district does have to go remote due to outbreaks or logistical issues it will likely be for a period of 10-14 days, Perry said. She emphasized that it would not be like in the fall of 2020 when the district went remote without knowing when it would be able to return. 
Speakers during public comment expressed gratitude for the district's commitment to in-person learning.
Mary Grace Lamar, a sophomore at Cherry Creek High School, said that she struggled with motivation and focus during remote learning last year, and had a hard time adjusting to high school.
"Please do what you can to keep us in school," she said.
The next board meeting is scheduled for Feb. 14 at West Middle School.