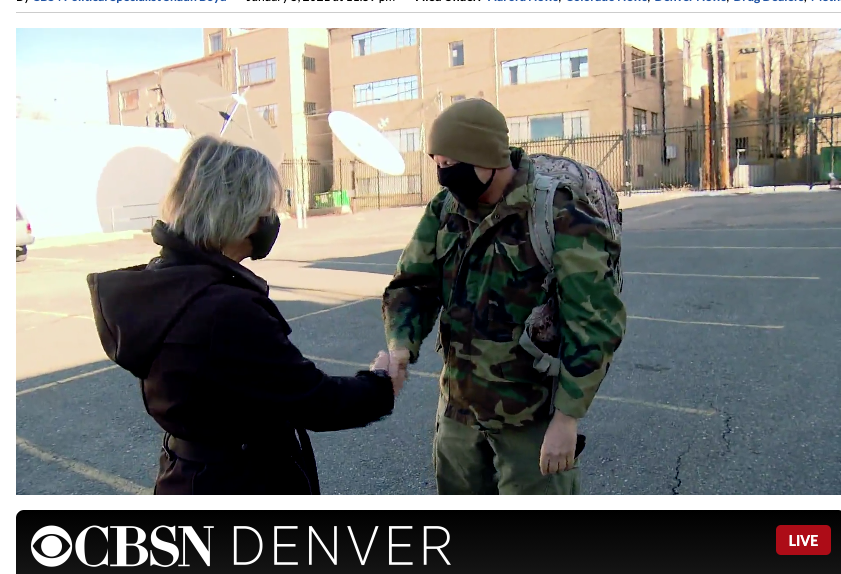 AURORA | Aurora city lawmaker Juan Marcano said a group of council members, area county commissioners and advocates will hold a press conference Thursday criticizing Mayor Mike Coffman for posing as a homeless man during a week in a TV segment. 
"It's the most disgusting thing I've ever seen an elected official do," Marcano said. 
Coffman did not immediately respond to a request for comment. 
In a segment that aired Wednesday night on CBS4, Coffman posed as a homeless man for seven days and says he slept on the streets in frigid weather. Coffman said he learned that homelessness is an individual's "choice" and not the product of housing issues, but rampant drug use. 
"It is a lifestyle choice, and it is a very dangerous lifestyle choice," Coffman said in the segment. 
Marcano told the Sentinel Wednesday that Coffman walked away from his self-imposed nights on the streets "pretending to be educated on the subject to justify his camping ban."
Coffman has floated the idea of banning outdoor encampments within city limits, along the lines of Denver's controversial and legally dubious camping ban there. In doing so, he contradicted the city's own policy to generally not break out camps. 
Researchers and experts say the causes of chronic homelessness are very complex, involving mental health issues, drug dependence and behavioral issues along with rising rents.
"It's mental health, it's economic distress, it's drug use. It's all of those things, and I wish the story had gotten into that more," said Councilmember Curtis Gardner.
Reporter Shaun Boyd said the Mayor aimed to learn more about homeless residents by living on the streets. 
"He wanted answers — not from advocates who may have agendas — but from the homeless themselves, which meant becoming one of them," Boyd said in the segment. 
Coffman's move elicited different reactions from city council members. 
Francoise Bergan said she believed Coffman's intentions were pure. 
"Truthfully, it was a brave thing to do. I don't think I would do that," she said. 
She also said the TV segment was a "big surprise." As Mayor Pro Tem, Bergan fills in for the mayor in his absences. 
"I don't think anybody knew that he was going to do that. We were told that he was going to take a week off between Christmas and New Years," Bergan said. 
Councilmember Allison Hiltz said that posing as a homeless person is not the same as actually living on the streets. 
"My fear is that this is a publicity stunt designed to provide cover for him to bring forward harmful policies, such as a camping ban," she said.
It's unclear whether Coffman will try to introduce new policies impacting the several hundred homeless residents in Aurora. In Aurora's city government system, he'd need a majority of votes on the city council to change the status quo.