Six candidates are running for two seats on the Cherry Creek School District board of education. The seats are by district and each candidate is elected to a four-year term. One incumbent and two other candidates are running for the District D seat, and three new candidates are running for the District E seat.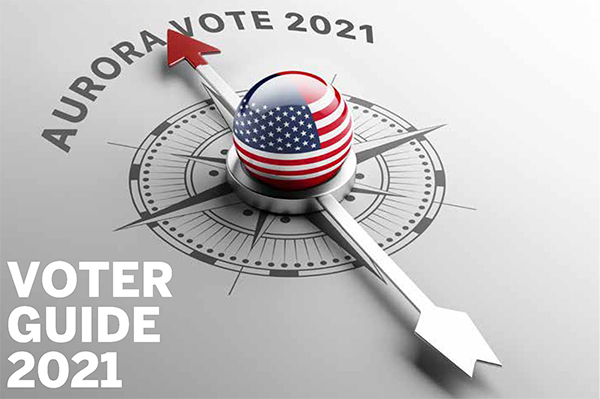 AURORA | Six candidates are squaring off for two board seats in this year's Cherry Creek School District board race, in what is turning out to be one of the most competitive races in recent memory, filled with legal action and campaign complaints.
In 2019, only one of the three districts in the running had a contested election. This year, three candidates are each vying for one of the two spots.
In District D, incumbent Kelly Bates is running for a second term against newcomers Schumé Navarro and Jennifer Gibbons. Bates is a former educator and longtime district volunteer who says she is running to continue to deliver on many of the goals the board has been working toward. 
Gibbons is an audiologist and the founder of Heritage Heights Academy charter school in Centennial, and is "concerned about what has been happening in our District with Board Leadership and think that we need a stronger voice that better represents kids and the community," according to her campaign website. 
Navarro is a Cherry Creek High School graduate who operates a hair and makeup salon. Parental choice is one of her main campaign priorities, and she has been an outspoken critic of mask mandates and critical race theory.
Navarro filed a lawsuit against the district for requiring her to wear a mask at campaign forums held by the district, claiming that she had psychological and physical issues that made it difficult for her to wear a mask for long periods of time and that the district was discriminating against her. A judge ruled in her favor, saying that the district could not enforce its mask mandate on her as long as she remained six feet away from other people on school grounds.
Navarro is active on social media platforms under the username "Don't Tread on MAE," where she has posted about her opposition to pandemic health measures and also posted unfounded allegations of voter fraud during the 2020 election.
In a post on her campaign Facebook page, she describes mask mandates as "medical tyranny."
"Masks are medical devices that MUST be consensual!" the post said. "And we do not consent!"
In District E, Jason Lester, Bill Leach and Kristin Allan are all vying for a spot on the board. The district is currently represented by board president Karen Fisher, who is term limited.
Allan is an attorney and serves as the chairperson of Cherry Creek's district accountability committee. Her website lists her two main priorities as improving the teacher shortage by increasing salaries and boosting per-pupil funding for students.
Bill Leach is a former Montana county commissioner who is running as a team with Gibbons. He wants to improve board transparency and student outcomes, and has raised concerns about the amount of union involvement in district decisions.
Lester is a social worker who currently works as a director at the Colorado Coalition for the Homeless. He wants Cherry Creek to have the highest recruitment and retention rate in Colorado and the highest teacher compensation, according to his campaign website.
The Cherry Creek Education Association has endorsed Allan and Bates.
The first board election since the beginning of the pandemic, addressing the ramifications of COVID-19 on students is top of mind for all candidates.
Cherry Creek had more in-person learning than any other metro area district last year, sparing its students some of the worst effects of the pandemic. However, state standardized testing from this spring show that there were still declines in performance across the board, with students of color faring worse than their white peers.
When asked how to address student learning loss, candidates had similar answers: Cherry Creek should invest in tutoring for students, evaluate students individually on what support they need to catch up and devote resources to social emotional-learning.
They were more divided on how the district should address the ongoing pandemic, as mask and vaccine mandates have become a political flashpoint nationwide. Allan, Lester and Bates said that they supported mask mandates for students in schools, while Leach and Gibbons equivocated. On his campaign website, Leach has posted material expressing skepticism about the science behind mask mandates. Navarro, who has made opposition to mask mandates a key platform of her campaign, said that she did not support the mandate.
The district is also grappling with issues of how to close the achievement gap for students of color, how to address Colorado's ongoing youth mental health crisis and how to address the critical race theory controversy that exploded into the public consciousness over the summer.
The district unveiled a new plan to close achievement gaps at its September board meeting, the most recent in a long series of efforts that has been going on for decades. Once elected, the new candidates will be responsible for tracking whether or not it is successful.
The new board will also be in charge of monitoring the results of the mill levy and bond increase that voters approved in last fall's election, giving the district $35 million in operating revenue and $150 million in money for deferred maintenance and new building projects.
Seven million dollars of that money will go toward a mental health day treatment center, the most ambitious part of the district's efforts to address the need for better mental health services for young people.
Along with the facility, candidates also said they would like to implement teacher training in suicide prevention, partner with local mental health providers and hire more staff.
When asked what the other most significant issue facing the district was, Bates and Leach named school funding and Lester and Gibbons named division and anger that has sprung up during the pandemic. Navarro said the biggest challenge was the district not listening to families enough, while Allan said that it was misinformation being spread by groups with political agendas.
The race has been more contentious than those of the past. Along with Navarro's lawsuit against the district, several candidates running for a seat on the Cherry Creek school board have filed complaints against the current board president and an incumbent candidate.
The Secretary of State's office has opened an investigation into one of the complaints.
Candidates Bill Leach, Jennifer Gibbons and Jason Lester filed identical complaints against current board president Karen Fisher for improper campaigning, claiming that she violated campaign laws by endorsing candidate Kristin Allan at the Sept. 15 parent's council meeting.
Fisher is term-limited and has endorsed Allan to replace her as the board's representative for District E.
The complaint states that Fisher violated the Fair Campaign Practices Act by campaigning in her capacity as board president on school grounds. It also says that by campaigning at the meeting she violated the district's rules against using district resources to campaign.
Fisher told The Sentinel that she is allowed to endorse candidates during business hours because she is not a district employee. She said that it is common practice in the district for term-limited board members to endorse potential successors.
 "As a term-limited school board member everybody asks who are you endorsing to succeed you?" she said.
At the meeting, Fisher said she made it clear she was endorsing Allan in her personal capacity.
There was "no we, there's no the board of education or the school district," in her remarks, Fisher said. "It's just me."
A post on the Cherry Creek President's Council website after the meeting said that the council cannot endorse any candidates and did not give permission for any campaign materials to be handed out at the meeting.
"We invited Karen Fisher, outgoing president of the Board of Education, as a representative of the BOE, to present on what the Board of Education's role is within the district, not to endorse any candidates," the post said. "The views she made public regarding her endorsement of candidates are her personal views, and do not reflect the views of the Parents' Council Executive Board."
A notice posted to the Secretary of State's website on Thursday said that the three complaints had been consolidated into one and the office determined that they complained sufficient evidence to open an investigation. The investigation is due on Nov. 8.
Fisher said that she believed she did not do anything wrong, and questioned the motivations of the complaints.
"It's a strategy to discredit the current board because they want to get elected, but it's a practice that we've done for years and years," Fisher said of the candidates' complaints. "If I had done anything wrong I would have immediately apologized and owned it."
In an email, district spokesperson Abbe Smith told The Sentinel that the district cannot comment in detail on legal matters but that it disputes that there was a campaign law violation.
Board candidates Jennifer Gibbons and Bill Leach also filed identical complaints against candidate Kelly Bates, claiming that she failed to register as a candidate within the appropriate time frame after announcing her candidacy, reported inaccurate information in her financial filings and improperly passed out campaign materials at the September parent's council meeting.
According to the complaints, one of Bates' campaign finance reports did not list the occupations of all the people who contributed to her campaign and listed several inaccurate addresses for donors. 
In an email to The Sentinel, Bates said that she disputed the allegations.
On Thursday, the Secretary of State's office said that Bates had 10 days to submit a notice of intent "to cure any deficiencies specified in this notice or provide other relevant information on how respondent has cured the alleged violations and substantially complied with the law."
The contentious nature of this year's election has also manifested in some of the questions asked to candidates at the district's public forums.
At an Oct. 7 candidate meeting, Gibbons was asked about an endorsement she received from FEC United, a Colorado political group run by Joe Oltmann, who has pushed false information about the 2020 election being stolen and is currently being sued by Dominion Voting Systems.
A post on FEC United's Facebook page from Sept. 30 says that "It's school board election season, and the stakes couldn't be higher! When asked, why are you running for school board, we got the following responses:" with quotes from Gibbons and two other candidates from different school districts.
The quote from Gibbons said that "Unlike my opponents, I'm not backed by the union or a political party. I'm a parent who loves CCSD and wants to see it remain excellent."
At the forum Gibbons said that she had never heard of FEC United. 
"I don't know what that is and I didn't know they endorsed me," she said. "I'm glad my message is reaching other people and I'm happy for their support, I hope they vote for me."
Navarro was asked about whether she supported QAnon conspiracy theories. On social media Navarro has posted unfounded allegations that the 2020 presidential election was stolen, and was in Washington D.C. during the insurrection at the U.S. capitol.
Navarro said that she became interested in QAnon when Jeffrey Epstein was arrested on suspicion of sex trafficking. She said that QAnon was "an internet sensation" and was "cultural and fun." She described it as a distraction during the pandemic.
"I was at home with kids for months and it was an outlet that was harmless," Navarro said.
Navarro said at the forum that she believes in critical thinking. She has been a frequent critic of the media, saying in social media posts and videos that the media is deliberately divisive and that she no longer watches the news.
Allan shot back later in the forum, saying that QAnon is "a hate group" that was tied to many of the people who participated in the insurrection at the capitol on Jan. 6.
Gibbons dodged a question about the forum asking whether as a board member she would move to change all the district's curriculum to the Core Knowledge curriculum, which is what Heritage Heights Academy uses. Gibbons said that she did not think all schools needed to go to Core Knowledge but used most of her time to criticize Fisher for her alleged campaign violation.
Gibbons has touted her credentials as founder and board president of HHA as her main qualification for why she is the right candidate for the school board seat. However, documents obtained by The Sentinel show that the charter school has had a series of problems since its inception and has been under fire from the district for issues including problems with its lease, failing to accommodate special needs students and a lack of financial transparency.
Kelly Bates was asked about whether she felt like the board lacked diversity because there were no men on it, and faced blowback from the community when she said in her response "We do not need a white man sitting on our board." At the district's board meeting on Oct. 11, several people criticized her for discriminating against men.
"I value and respect the diverse perspectives of the woman I have served with over the last four years and feel they are capable of leading the district as well as any man would," Bates said of her response at the school board meeting. "My response was not meant to be about race, gender or religion but to focus on excellence."
[accordions id="510216″]
[accordions id="510215″]
[accordions id="510209″]
[accordions id="510221″]
[accordions id="510218″]
[accordions id="510222″]