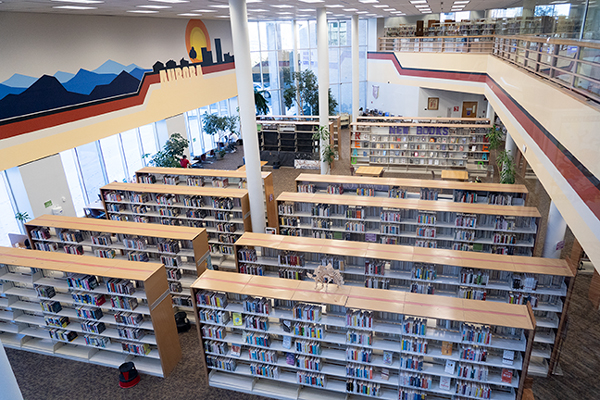 AURORA | Longer hours at the City of Aurora's recreation centers and libraries will become a reality in 2023, after Aurora City Council members signaled their unanimous acceptance of the scheduling changes Monday.
Aurora's recreation facilities and programs reopened gradually after the local outbreak of COVID-19 in 2020 and were open for fewer hours during the day and fewer days during the week when they again welcomed the public.
"We as a department and city have come a long way in advancing recreation center hours and programming during 2022, while challenged with significant position vacancies," said Brooke Bell, director of the city's Parks, Recreation and Open Space Department, while addressing the council on Monday.
While the proposed new schedule doesn't offer as much flexibility as pre-COVID hours, the Utah Pool and most rec centers offer expanded hours under the plan:
Central Recreation Center — 5:30 a.m.-8:30 p.m. on weekdays, 8 a.m.-7:30 p.m. on Saturdays and 8 a.m.-6 p.m. on Sundays.

Beck Recreation Center — 6 a.m.-7 p.m. on weekdays, 8 a.m.-4 p.m. on Saturdays and open only for rentals on Sundays.

Aurora Center for Active Adults — 7 a.m. to 4 p.m. on weekdays, open only for programs and rentals on Saturdays, and open only for rentals on Sundays.

Utah Pool — 6 a.m.-3 p.m. and 7-8 p.m. on weekdays, and 8 a.m.-4 p.m. on weekends.
Hours at the Moorhead Recreation Center will remain unchanged, with the facility open to the public from 6 a.m. to 8 p.m. on weekdays and from 9 a.m. to 6 p.m. on weekends. Bell said hours for the pools at rec centers may vary based on staffing, and facility hours may be reevaluated during the year.
She also said the Southeast Recreation Center and Field House is slated to open in January, with the same operating hours as Central Recreation Center, though she said hours at the field house may be extended as programs and rentals are scheduled.
Aurora libraries endured similar challenges to city rec facilities during the pandemic. Midori Clark, the city's director of library and cultural services, said libraries reopened in July 2020 after closing to the public in March, further relaxing operating restrictions in 2021.
While most branches will continue with their 10 a.m. to 6 p.m. schedule on weekdays and Saturdays, the larger Central and Tallyn's Reach libraries will expand to 9 a.m. to 8 p.m. on Mondays through Thursdays as well as 10 a.m. to 6 p.m. on Fridays through Sundays. Once renovations are completed at the Martin Luther King Jr. branch, Clark said hours there will also be extended.
"When that's completed, we really feel like it will create an opportunity for residents in south Aurora, central Aurora and north Aurora to experience expanded library hours throughout the city," she said.