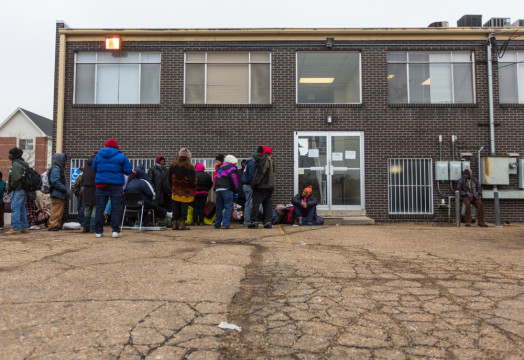 AURORA | If a city plan moves forward, Aurorans experiencing homelessness exposed to the new coronavirus could soon be waiting out quarantines in a local hotel.
City of Aurora Homelessness Director Shelley McKittrick said Wednesday she is "confident" the city will be able to contract with local hotels or motels to house homeless Aurorans, who, during the pandemic, can't comply with stay-at-home orders and are at a higher risk of exposure to the virus in crowded shelters.
"We are working on securing, probably, an entire hotel so that we can have quarantine space available," McKittrick told the Sentinel.
She said free rooms would be available to homeless people worried that they had been exposed to the virus or had tested positive. People discharged from local hospitals with nowhere to go could also be quarantined in the hotel, as well as first responders exposed on the job.
No people congregating at area shelters have tested positive for the new coronavirus, McKittrick said. But she expects cases to appear as the pandemic spreads through Colorado.
Councilwoman Alison Coombs said city council and staff would be mulling a possible hotel deal this week.
"That is part of the conversation – how we can use space in hotels to house people," she said.
Aurora shelters are also working to keep serving the homeless population while also keeping their environments safe.
The City recently supplied wedding tents to the Aurora Day Resource Center, a shelter on the Fitzsimons medical campus. Staff used the tent for social-distance-friendly shelter space in the parking lot stocked with cots, heaters and a portable toilets, McKittrick said.
It's a workaround for the Day Center, which can now only have about 50 people inside the building under social distancing rules.
Last year, the Metro Denver Homeless Initiative counted about 400 homeless people living in Aurora shelters, on the streets or in transitional housing. In the pandemic-induced recession, tenants and homeowners with lost incomes are at risk of landing on the streets too, McKittrick said. Local and federal stays on evictions, including those in Arapahoe and Adams counties, are aiming to keep as many U.S. residents in their homes as possible while the recession deepens.