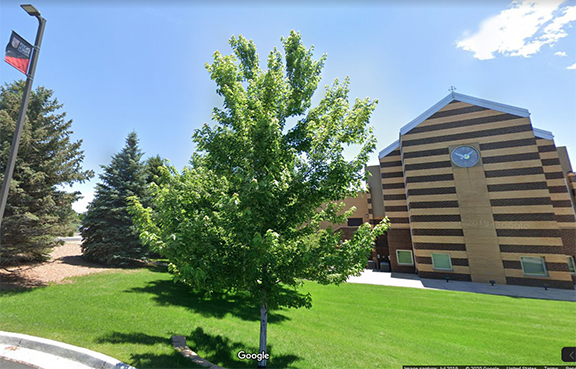 AURORA | Aurora police are investigating allegations that a photographer hired to take photos of students for the Regis Jesuit High School yearbook engaged in misconduct while on the school's Aurora campus.
Regis Principal Jimmy Tricco sent a letter to the families of Regis students Thursday evening acknowledging the incident, but provided few details.
"Merideth Feik, our Girls Division Dean, received multiple reports from students alleging concerning behavior by a photographer taking photos today of seniors for the yearbook," Tricco wrote in his message sent Sept. 17. "She responded promptly, and we had the photographer escorted from campus."
Officials from the private high school have alleged the incident occurred sometime Thursday morning.
When asked for additional details on the incident, a spokesperson for Regis deferred to local investigators.
"There is an ongoing investigation that we have referred to Aurora Police," Charisse Broderick King, director of communications at the school, wrote in an email.
No arrests had been made in connection with the incident as of Friday evening, a spokesperson for Aurora police confirmed.
Local authorities have created a report outlining alleged "inappropriate interactions with students," though the document has yet to be formally approved by police supervisors and made public, the spokesperson said.
The investigation will now be forwarded to the department's sex crimes unit to determine possible criminal charges. Any such accusations will likely be levied next week.
Regis officials said they will be conducting their own investigation into the photographer's actions.
"At Regis Jesuit, we take seriously any allegations of inappropriate interactions between students and teachers, staff or other adults contracted to work on behalf of the school," Tricco wrote in his memo. "That type of behavior is neither acceptable nor tolerated … Rest assured that we will take any and all steps needed to ensure the safety of our students."