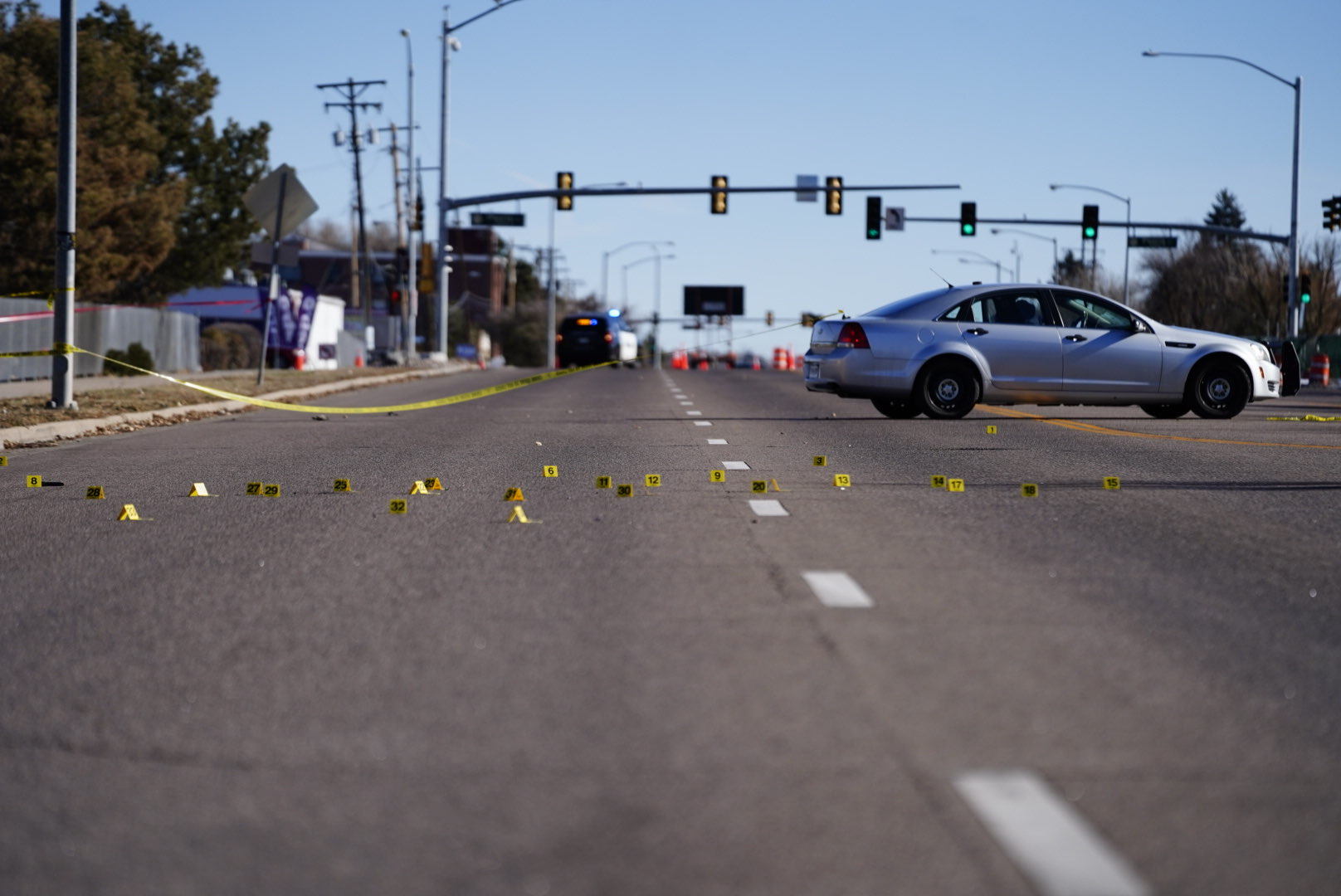 AURORA | The City of Aurora could fall in behind efforts to make all car thefts felonies and eliminate the statewide cap on the number of juvenile detention beds this year, after lawmakers indicated their support Monday.
Council conservatives signaled their early support for resolutions that would direct the city to lobby the state legislature to make those changes.
"As I'm sure law enforcement would tell any of us, the challenges with motor vehicle theft are not just the cars being stolen, but the secondary crimes that are being committed in those stolen cars," council sponsor Dustin Zvonek said, blaming "years of misguided policies by the (Colorado) General Assembly" for an increase in motor vehicle thefts.
He mentioned as one sign of change a state senate bill that would make it a felony to steal a car, regardless of the vehicle's value. When charged under state statute, currently, motor vehicle theft may be a misdemeanor or a felony, depending on the value of the vehicle.
Zvonek was behind the push last year to introduce mandatory minimum sentences for car theft when that crime is tried in city court. His proposal would also have the city support increased penalties for repeat offenders.
While Councilmember Alison Coombs questioned why Zvonek included criticism of laws passed by the state legislature in the preface of the resolution, which she argued could make it harder for the city to work with the assembly on new legislation, the conservative majority supported the resolution moving forward from the study session.
Coombs and Councilmember Angela Lawson also argued that the city council should not vote on lobbying to eliminate the juvenile bed cap until they got more information in response to a prior inquiry about additional beds that could be available.
Zvonek argued that, by capping juvenile detention beds in the state, judges were being forced to release children with ankle monitors and other pretrial restrictions that were not enough to stop them from engaging in violence.
"They're going back into the exact same environment they just came from, and all too often, they're reoffending in a way that is escalating the level of crime, which further jeopardizes their future," he said. "It's really not a partisan issue as much as it's being opposed by ideological extremists."
Ultimately, progressives and Lawson opposed the lobbying proposal, which had enough support to move forward from Monday's study session.
Snow days are not enough
Worsening drought conditions across the West mean Aurora residents will likely be limited to watering outdoor landscaping no more than twice a week under new water use rules.
Council members gave an early nod to the restrictions on outdoor water usage, as Aurora Water spokesman Greg Baker said water levels measured in reservoirs tapped by the city were "very disconcerting."
"The council, a number of years ago, came up with a policy for Aurora Water to maintain, when practicable, three years of demands in our reservoirs," he said. "We're now effectively in our 20th year of drought. … The entire West is seeing a fairly precipitous decline in water availability."
The news comes amid a spate of cold snowy weather across much of Colorado.
Baker said encouraging reports on the state's total snowpack don't mean Aurora is in the clear. He said that, in the basins where Aurora gets its water, the volume of snowpack is around 11% below median, and that reservoirs were projected to be at 48% of capacity by April.
Council members unanimously supported the restrictions, which Marshall Brown, general manager of Aurora Water, said the city expects won't be lifted sooner than next year.
The majority of the group also supported a recalculation of Aurora Water's drought surcharges, which is designed to not penalize commercial and multifamily residential customers for normal indoor usage. Danielle Jurinsky voted against the changes to the surcharges but did not explain why.
Also on Monday, the city council:
Heard a presentation on how the city clears streets during snowstorms, with staffers saying the city is hiring two manager positions to be able to partner with special districts and homeowners' associations to plow residential streets, along with using city crews and contractors to open those streets where needed.

Reached consensus that members of the city's Civil Service Commission are volunteers rather than employees, preserving the current council appointment system, and rejecting the argument that commissioners are eligible for an inflation stipend given to city employees.