AURORA | Aurora lawmakers on Monday signaled support for creating a new program to address and prevent rising youth violence in the city and the region.
During the special study session, the Aurora City Council also gave tentative approval to one of two dueling campaign finance reform plans, limiting donations and spending.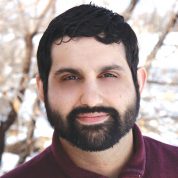 City lawmakers signaled support for creating a Youth Violence Prevention Program amid a surge of gang-related activity and violence. The plan calls for city government outreach staff to work with area school districts and the juvenile justice system to keep kids out of gangs — or get them out, which staff said can be delicate and dangerous work. 
The program would fill a hole created by the loss of the city's red light photo program, which previously funded the Aurora Gang Reduction Impact Program. The new initiative would come with a price tag of $700,000, which would be spent on six full-time equivalent positions and coordination with other agencies. 
A program coordinator would focus on the effort. 
Youth violence in the city has not relented in recent weeks. City lawmakers described gang violence affecting juveniles as a problem spreading throughout the city. 
Last week, Aurora police arrested an unidentified 18-year-old on suspicion of manslaughter and other charges for his role in the shooting death of an 11-year-old in August. Later in the week, prosecutors in Arapahoe County filed a smattering of criminal charges against a 16-year-old suspected of trying to kill a pair of Aurora police officers during a traffic stop in September.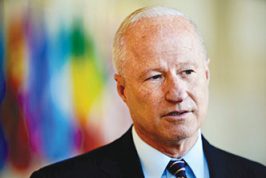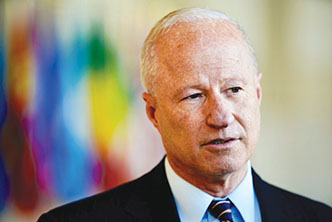 Monday night, lawmakers also moved forward a would-be agreement with Denver to create a joint youth violence task force and share resources. Denver saw a similar rash of youth homicides this summer including in east Denver neighborhoods close to Aurora. 
"What we've learned is youth violence is preventable, but we're only going to move the needle if we do it together," said Denver attorney Kristin Bronson, who spoke Monday night. 
Councilmember Juan Marcano also proposed a plan to coordinate with police and school personnel to create a "safe haven" for youth during the weekend. The plan, called Keep the Lights On, would open up space in charter school Global Village Academy or other schools. Lawmakers also moved this plan forward. 
This program would cost $245,000 annually, which would be split between various agencies. The proposed piece for the city is $50,000.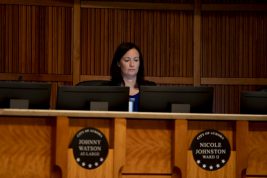 A majority of city council members also signed off on a campaign finance law pushed by members Nicole Johnston and Juan Marcano. If the law survives two rounds of voting beginning Oct. 19, it would establish limits on donations to city council candidates and dole out punishments to violators. 
The law would impose sharper limits and penalties than Mayor Mike Coffman's competing proposal, which council members also considered Monday night. A majority of members opposed his plan. Coffman said he still plans to introduce the reform for an official vote. 
During the meeting, Coffman touted his plan as a simpler alternative to Johnston and Marcano's.