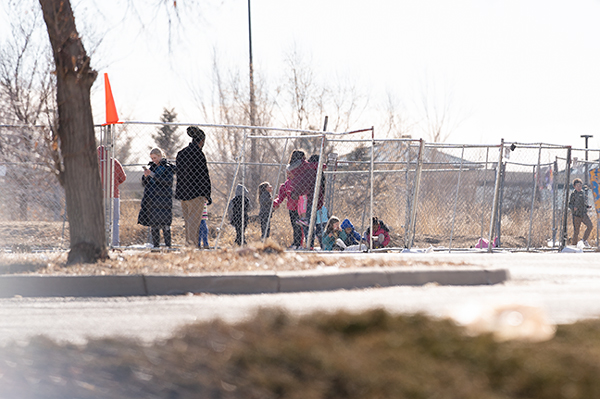 AURORA | Aurora Public Schools opted to shutter a nascent north Aurora charter school this week after a year of uncertainty and — former employees have said — chaos. 
The APS school board unanimously voted June 30 to revoke its charter with Aurora Community School, a school that struggled to build its own school location and, in the 2019-2020 school year, was operating out of a Crowne Plaza hotel in Denver and then a church. 
Superintendent Rico Munn recommended that the school board revoke the school's contract with the autonomous, public school because it didn't meet a June 1 deadline to occupy a permanent location. The school also failed to meet budgeting requirements, school district leaders said. 
It's not clear if ACS leadership has a different version of events or whether the school will appeal the decision to the state Board of Education. That entity can overrule local districts' decisions to close charter schools. 
"Right now, we are assessing our next steps," said ACS board chair Christine Levy. "That's all we have to share at this time."
The Sentinel reported in January the school struggled to enroll enough students and house them in classrooms, which, in turn, stripped the school of funding that is allocated per-student. 
The school opened in August 2019 with kindergarten, first, second and sixth grades. 
Slightly more than 100 students were enrolled in October, according to the district — less than half of its anticipated student enrollment of about 265 students spelled out in the school's contract and the later-reduced target of 133 students.
However, ACS did meet steep requirements to enroll more students for the 2020-2021 school year.
Former staff members who spoke with The Sentinel said the school's poor execution of a compelling "community school" concept was heart-breaking. One former employee said in January the school was a "terrible" environment for children and needed to close immediately. 
Responding to the former employees' allegations, Peter Mason, vice president of communications for the Colorado League of Charter Schools, responded on behalf of the school.
He called most of the allegations, "misleading at best and inaccurate at worst."