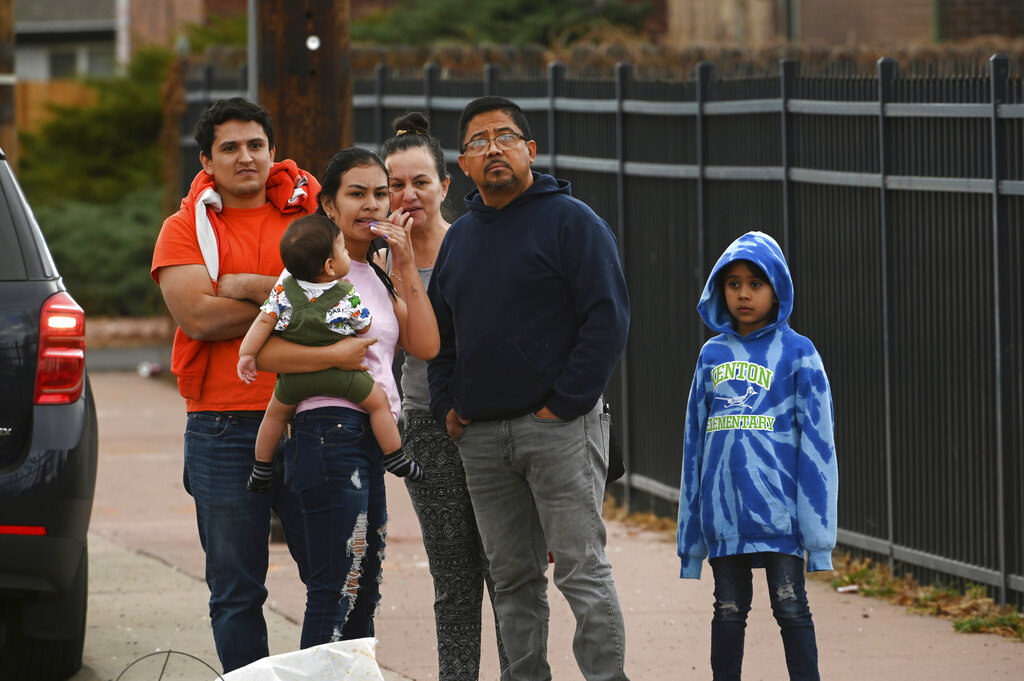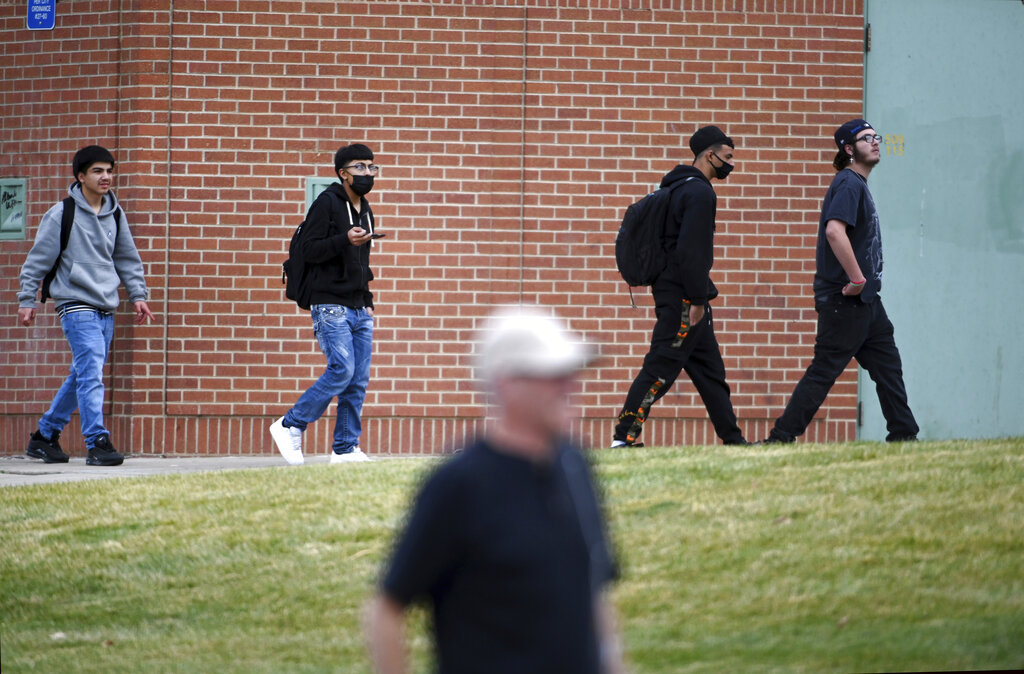 AURORA | Two teenage boys were arrested Friday in connection with a Nov. 15 shooting in Nome Park, which left six Aurora Central High School students injured.
Neither of the boys were identified because of their age, police said. If the boys are charged, the case would be handled by the 18th Judicial District in Arapahoe County, which has identified juveniles being prosecuted in another, similar shooting.
Police said that after weeks of investigation and pleas to the public for leads, two specialized units arrested a 15-year-old boy at about 12:30 p.m. as he was getting into his car at a strip-mall center at East Sixth Avenue and Chambers Road.
Two other boys, both 15, were arrested Nov. 24 in connection with the shooting.
A fourth boy, 16, suspected in the shooting, was arrested a short time later Friday afternoon during a traffic stop along the 200 block of Potomac Way. It was unclear immediately whether the traffic stop was random or planned by police.
Both of the boys were arrested without incident, police said, and both face charges of attempted first-degree murder, according to police.
Just two days after the shooting in Nome Park, adjacent to Aurora Central High School, three students were wounded in a shooting in the parking lot of Hinkley High School.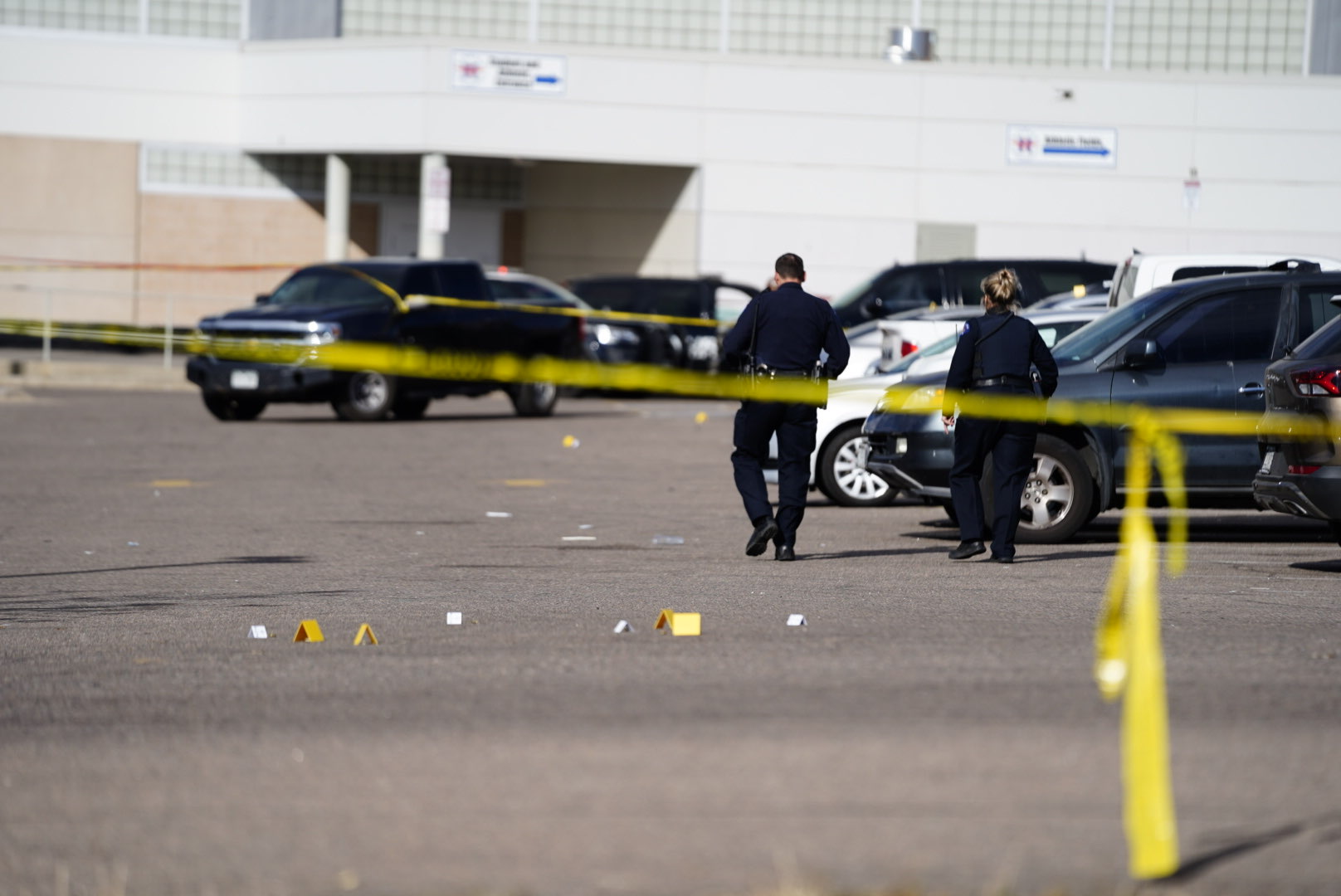 In that incident, which police have said appears unrelated to the Nome Park shooting, police have charged four juvenile teenagers as adults, identifying each of them.
The incidents have followed months of shootings and gun violence in Aurora and across the metro region, prompting a flurry of public meetings and calls for action.
At an unrelated press conference in Aurora Thursday morning, Gov. Jared Polis said he and other state leaders are assessing whether there are state funds available to address problems associated with youth gun violence, or whether there is a role for the state to play in coordinating research or services to agencies or the public.
The most recent meeting was Dec. 15 in Aurora among city and local leaders.
Beefing up anti-gang policing, mentorship programs and confiscating kids' guns were all on the table when city officials discussed a slew of measures to combat youth violence in a special meeting of the city council.
Mayor Mike Coffman called the meeting among city council members and officials from Aurora Mental Health, the Aurora Police Department, Aurora Public Schools and the city's youth violence prevention program. The meeting also included Kiara Padilla, a member of that program and an Aurora Central High School student.  
The meeting comes after a spate of violence in which more than a dozen teenagers were shot and injured. That included two shootings at or near high schools. Most recently, Cherry Creek Schools has seen more rumors and threats of gun violence shared by students over social media. 
Gun violence involving children and teenagers has increased in recent years across the U.S., according to the Associated Press. Aurora saw 135 people, including adults, injured in shootings this year as of late November.
The advocates and officials called for doubling-down on measures Dec. 15 such as mentoring at-risk kids, increasing mental health supports and helping kids participate in extracurricular activities. They said parents need to become more engaged in preventing everything from truancy to drug use and access to firearms.  
Aurora Police Department Chief Vanessa Wilson said children are accessing guns in their homes. But they're also buying guns on the street through mobile apps like SnapChat, which leaves no immediate record of interactions, she said. 
Wilson cited two instances so far of a parent calling the police after discovering their child had a gun. The police chief has publicly called for more parental involvement.
The conversation about youth violence then became wrapped up in gang violence prevention during the meeting, as well as the capacity of the police department to arrest violent teenagers. 
It's not clear whether the recent shootings were gang-related. Wilson said the Nov. 19 shooting that wounded three teenage students at Hinkley High School had a "gang nexus." According to police affidavits, the shooting began when one teenager confronted members of a rival clique they called the "Boner Boys."
She said the shooting at Nome Park on Nov. 15, which injured six teens, couldn't accurately be called gang-motivated. She said the traditional definition of "gang" has changed.
"We're calling them groups now instead of gangs," she said. 
Wilson and an Aurora City Councilmember, Angela Lawson, also used the term "beef" to describe spats between teenagers that can turn fatal when guns are involved.
On the south side of Aurora in Cherry Creek Schools, officials there said they were concerned over a rash of social media posts warning about potential shootings at schools or making threats. Officials said all of the threats so far were unfounded.
Nationally, a spate of similar concerns were raised by a so-called "Tik-Tok Challenge" to instigate gun violence in schools.
After questioning from city councilmember Dustin Zvonek, Wilson said the department is short on gang violence prevention resources. Wilson said a total of 12 officers and a sergeant work on gang-related issues. 
"Obviously with a city of this size, I would like to triple that number," Wilson said. "Right now, staffing is such that we're unable to."  
Zvonek said he wanted to see a unified effort in which prevention efforts, waged by the city and nonprofit partners, drew strength from boosted police capacity to identify and arrest violent youth.  
In 2018, Aurora voters de-funded the Aurora Gang Reduction Impact Program after voting to end the city's red light ticket program. Then-chief Nick Metz removed the AGRIP program to consolidate funding, according to Wilson.  
"I think it was a very positive program," she said. 
In terms of violence prevention, Aurora officials have already forged an alliance with the City and County of Denver to address youth violence. In April, city officials hired Christina Amparan, the city's youth violence prevention manager. Her office has a $1 million budget, according to the Denver Post. And in 2020, prevention groups created "safe zones" for youth to hang out without fear of gun violence. 
Among Aurora's upcoming prevention programs: a two-day "shut in" at a local charter school to carve out a safe space for youth during New Year's celebrations.