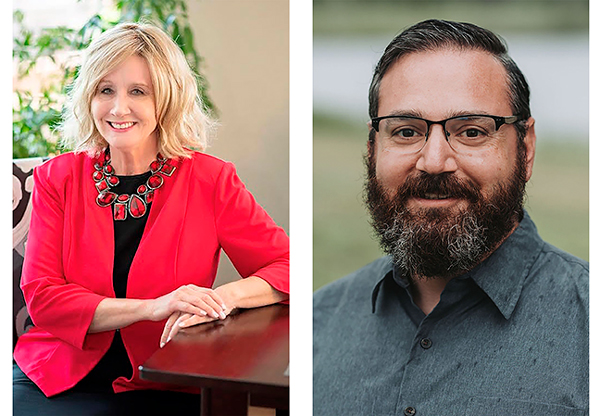 Four years after flipping the Adams County Clerk and Recorder seat, Democrat Josh Zygielbaum is vying for re-election. This time, he faces Republican candidate Karen Hoopes, a former Mapleton Board of Education member,  for the seat. 
Zygielbaum and other election officials across the country also face steeper challenges than they did four years ago. Mis- and dis-information stepped prominently into the spotlight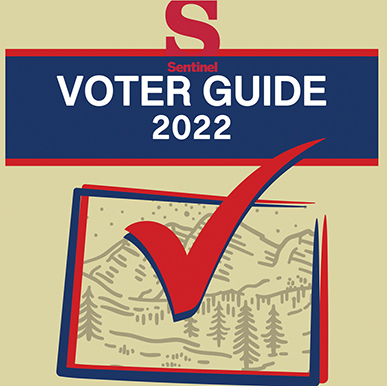 ahead of the 2020 presidential election results, when Donald Trump falsely claimed the voting process was rigged. The conspiracy theory, which has been debunked over and over again, has taken hold in some coservative circles, and in the wake of the Jan. 6 insurrection came local threats of violence and acts of intimidation. 
Earlier this year, Zygielbaum, a former Marine, told ABC News that he wears a bulletproof vest to the office due to threatening messages. 
"I think January 6 was a good reminder that it can very easily go beyond just words," Zygielbaum told Denver7 in May. "You repeat a lie (and) enough people start to believe it, and I think that there is probably a coordinated effort at the very top, and others just eventually felt that it was truth and began to follow."
Distrust is something he says he battles on an ongoing basis. 
"I encourage anyone who doubts our processes to come for a tour, to become an election worker, or an election watcher," he told the Sentinel in a candidate survey. "I encourage those who believe in the conspiracies to become a part of the elections process to gain an understanding for how it all actually works."

Hoopes proposes more "transparency" measures to engage citizens. She said as clerk she would "provide online public access to scanned ballot images immediately following an election to increase transparency and improve voter confidence" and add high resolution cameras to ballot drop boxes across the county. Those videos could then be monitored by citizens through a livestream feed on the clerk's website. 
Hoopes said she will "trust but verify" the 2022 election results. 
"Regarding my acceptance of the outcome of the election, ask me again on Nov. 9," she said. 
Beyond elections, the county clerk and recorder is responsible for a bevy of other actions, such as motor vehicle registration, granting marriage licenses and recording documents. 
With those services, Zygielbaum said he wants to continue improving access. He touts an office that his office opened dedicated to the business community and improving online access to payments. 
"I will continue along this path, expanding services strategically in order to serve our community in the most efficient and cost-effective manner possible," he said. 
Hoopes' said upon being elected, she would "gain a better understanding of our customer's needs, likes, and dislikes through customer opinion surveys and focus groups."
[accordions id="571180″]
[accordions id="571178″]