AURORA | The 6th Congressional District Republican primary lost one candidate and the 7th Congressional District gained one. 
The same one, to be clear.
Casper Stockham announced Friday he was ending his bid for the 6th, where Democratic Congressman Jason Crow currently represents, and running against Congressman Ed Perlmutter instead.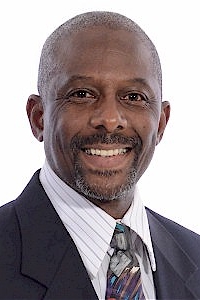 Perlmutter, a Democrat, has represented the district, which spans the northern and western Denver suburbs, since 2007. Stockham, who lives in Crow's district, told the Sentinel he's lived across the metro region, but believes most of his support is in Jefferson County, which is in Perlmutter's district. 
"I know the Democrats are going to call me a carpetbagger, but most of my support has been in JeffCo and Adams County, so I'm looking forward to those conversations and a robust campaign and getting all the resources together from the party and grassroots efforts," he said. "If we can pull that together we'll have a good campaign."
Moving across district lines is not unheard of. Crow moved into his current district, from another home in Denver's Stapleton, before being elected in 2018. Stockham said he plans to move into the 7th soon, although the coronavirus pandemic has obstructed those plans to some degree.
Steve House, the former state GOP chair who's also running for the 6th, said he's pleased with Stockham's decision because he likes the idea of having a Republican in each of the congressional district races, and it helps direct resources in his primary race. 
"Less competitors has to be better for everybody else," he said. Newcomers Ryan Gonzalez and John Szemler are also hoping to grab the Republican nomination for the seat.
When asked if he sees an easier path in running in the 7th, Stockham said "it will be if, and this is a big if — the $50k question, if you will — how much support will the party lend to a candidate in the 7th."
Stockham said he believes his grassroots approach to be strong, but is hoping the Republican Party will put some more emphasis in the district.
"They've ignored the 7th all together and it's been that way for a long time. A lot of people that make those decisions don't think it's worth it," he said. "we have to spend money in all of those races to be competitive."
Perlmutter won his seat in 2018 with 60 percent of the vote and 55 percent in 2016 and 2014.