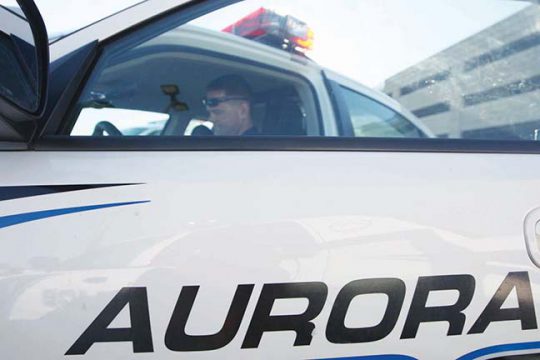 AURORA | The Aurora City Council Monday evening will consider funding retention bonuses for local police officers and decide whether to support a "privately-funded" contract position to enhance police academy diversity.
Mayor Mike Coffman is pitching the contract position that would "assist APD with enhancing diversity in its academy classes and sworn personnel" via a resolution, which only signals support. It's not a binding contract. 
It's unclear in the resolution which private entity would fund the position or how much it would cost.
Increasing the number of minority police officers and firefighters was included in the consent decree between the city of Aurora and the Colorado Attorney General's office earlier this year.
An analysis conducted by the city's civil service commission in 2020 found that in recent years only 1.1% of Black applicants who met the minimum qualifications to be hired onto the city's police force were admitted to the academy, compared to 4.24% of white applicants, 3% of Hispanic applicants and 3.6% of Asian applicants who make it through the lengthy vetting process.
Council members will also vote whether to pay a retention bonus of $8,000 to each "uniformed officer" in the Aurora Police Department. 
The money, American Rescue Plan Act funds, would be paid out in two installments in 2022. Federal pandemic  funds have previously been used to pay first responders working during the COVID-19 pandemic.
Officers leaving for other departments, some in the metro area, has been a big conversation over the last few years.
A total of 87 police personnel left or were jettisoned from the department in 2020  — more departures than in 2015 and 2016 combined — bumping the organization's turnover rate to nearly 20% for the year.
Aurora police averaged a turnover rate just north of 6.5% in the six years prior to 2020, according to departmental data reported by the Sentinel in February. 
The department currently employees just shy of 1,000 people, about 750 of which are sworn civil servants. The current reported staffing levels still keep the city in compliance with its longstanding charter mandate to maintain two uniformed police personnel per 1,000 residents, though the ratio was reduced following union negotiations in the early 2010s.