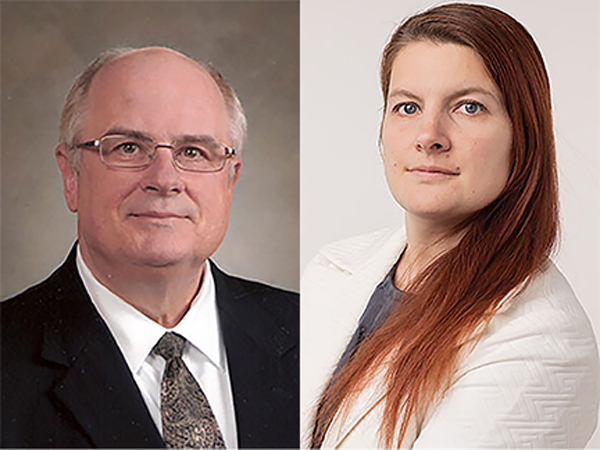 More than 83,000 residents of Arapahoe and Adams counties live in House District 56, which wraps from Aurora's southeastern tip to include the prairie east of the Denver metroplex. Bennett, Strasburg and Byers are represented in this vast district along with Brighton to the north. 
This jurisdiction is one of Aurora's wealthiest house districts. Here the median household income is $75,000, buoyed by higher-income residents in southeastern Aurora. 
Republican Rod Bockenfeld is defending his seat from Democratic challenger Giugi Carminati and Libertarian Kevin Gulbranson. 
Bockenfeld won the House seat in 2018 after defeating incumbent Phil Covarrubias in a primary challenge. Covarrubias is now a Republican candidate for Adams County's fifth commissioner district. 
Bockenfeld served as an Arapahoe County Commissioner for 12 years beginning in 2004 and served as chairman of the Board of County Commissioners. He was also chairman of the Denver Regional Council of Governments, which works on mobility and other issues, and has served on many other civic boards.
He describes himself as pro-life, pro-gun and a protector of the U.S. "free enterprise system." He's also guided by a general principle to "reduce government to the lowest practical level."
During his time in the state legislature, Bockenfeld has sponsored a handful of bills. During the 2019 session, the Governor signed two of his initiatives: one established free, lifetime fishing and hunting licenses for disabled first responders; the second clarified processes to expunge a juvenile's criminal record. Both laws were bipartisan efforts. 
Bockenfeld's only sponsored bill during the 2020 session would have established a tax credit to fund assistance for victims of human trafficking. That bill was killed in March as the novel coronavirus spread through Colorado. 
Maria-Vittoria "Giugi" Carminati is running to unseat Bockenfeld.
On her website Carminati says she is running for House District 56 because she is "tired of our broken social contract. Life, liberty and the pursuit of happiness are a commitment that our government should be upholding to all of us, every single day. But it isn't."
Carminati has deep roots as an activist and volunteer for liberal causes, including Planned Parenthood and the American Civil Liberties Union in Texas. She runs a downtown Denver law firm, The Women's Lawyer. Her work there focuses on domestic relationship cases, protection orders and criminal defense for women, according to its website. 
A Democrat, she serves on the Colorado Community College Systems Board of Directors and the Colorado Women's Bar Association Board of Directors.
According to Carminati's website, her top priority is affordable housing. She said the Denver metroplex suffers from a "housing crisis." 
"Colorado in general and Aurora, in particular, has to continue its efforts, indeed, redouble those efforts, to ensure that our residents can rent and buy housing in their communities," Carminati writes on her website. 
She's also focused on using government to facilitate more childcare options, so that lower-income parents in particular have options to advance their professional lives. 
"Whether by subsidizing childcare providers, encourage in-home childcare centers, or pooling community resources, affordable childcare will be one of Giugi's priorities as a legislator," she says. 
Carminati also sounded off proposals to keep health care low with state government plans, protect Colorado from climate change and fossil fuel extraction and make the marijuana industry more equitable for non-white, would-be entrepreneurs. 
Gulbranson did not respond to the Sentinel's queries. He does not have a website or any publicly-listed policy proposals. He unsuccessfully ran for House District 56 in 2016 and 2018.
As of Oct. 5, Bockenfeld has raised almost $15,000 for his re-election bid. Carminati has raised about half of that. Gulbranson has raised $0. 
Meet Democrat Maria-Vittoria "Giugi" Carminati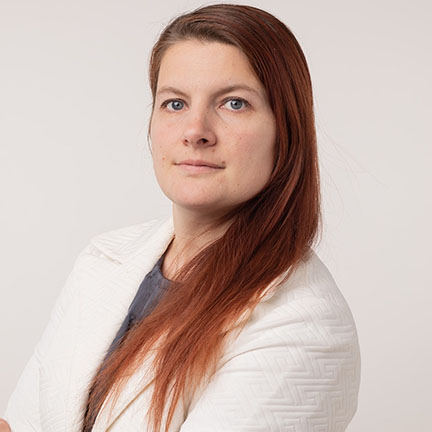 Democrat Maria-Vittoria "Giugi" Carminati was born in New Mexico. She studied at the University of Houston, earning two Bachelor's degrees before graduating with a law degree. She joined a law firm and practiced Complex Commercial Litigation, according to her website, for five years. Carminati went on to practice space law and launch her own firm centered on domestic abuse and women's issues. A Democrat, she serves on the Colorado Community College Systems Board of Directors and the Colorado Women's Bar Association Board of Directors. She  has also worked for the American Civil Liberties Union and volunteered for a bevy of liberal causes. Carminati says she speaks four languages.
Maria-Vittoria "Giugi" Carminati policy questions
State lawmakers pulled legislation on a so-called public option from the last legislative session, citing the pandemic crisis. Do you think Colorado should create some kind of public-backed health insurance, and should they do it next year, regardless of the pandemic?
Colorado needs a public option or a Medicare for all. If anything, the pandemic has underscored how critical this is and how detrimental it is for health coverage to be tied to employment. It is precisely because of the pandemic that this should be a priority.
Should the state pay stipends to parents who aren't sending their children to school because of the pandemic and take it from the per-pupil allowance sent to school districts?
This is a hard question to answer because while I think parents should receive assistance to cover childcare, this cannot be taken from schools, which are already underfunded. We cannot take from one already overstressed pot to give to another. One of my priorities is a subsidized childcare system, which would address what happens when parents need to work.
Has the state legislature done enough to combat sexual harassment in the Capitol?
I am a women's advocate who has focused on gender-based abuses. Generally speaking, our society as a whole does not do enough to address sexual harassment in the Capitol. However, I was heartened by what happened at the Capitol and the decisiveness of leadership in combating such sexual harassment. Has enough been done? Probably not. Have we made progress? Yes.
The so-called Taxpayer Bill of Rights continues to hamstring state government. Some say that's good, others bad. The debate over TABOR has raged since it was enacted in 1992. Would you be willing to put it up for referendum for voters statewide?
Absolutely. We need to repeal TABOR. It is a death grip on our finances, on our education, and on our state's growth.
Colorado enacted far-reaching reforms affecting police agencies across the state. Mandating truly independent review of police-related deaths and injuries wasn't among the new requirements created by Senate Bill 217. Should every police agency be required to create some type of independent oversight mechanism?
As a civil rights attorney, I plan to work to introduce legislation regarding law enforcement and continue to work with visionaries like Rep. Leslie Herod on police accountability. An independent oversight mechanism is a good start. But it needs to be coupled with mandatory use of force training, stress testing of officers, and implicit bias assessments of our armed personnel.
Colorado's childhood vaccination rate has long been among the worst in the nation. While lawmakers have made some effort to make it more difficult for parents to get around Colorado's mandatory school vaccine law, there has been no sea-change. Given the effects of the pandemic crisis, should the Legislature strengthen the mandate, similar to most other states?
The State has an inherent right to govern public health. Vaccines are part of that public health. Objections to vaccines are not scientific or medical; they are purely moral and religious. Our Government must respect those differences of opinions while being absolutely clear that the inflammatory statements regarding the harm of vaccines are largely inaccurate. We should strengthen the mandate while giving families a right to opt out due to religious grounds.
Should Colorado end prison and jail sentences for use and possession of illicit and illegal drugs?
Absolutely. First, because they have been designed to be, implemented as, and enforced as tools of systemic racism and oppression of black and brown communities. These laws are unfair and unjust because they have been implemented in a discriminatory opinion. Second, illicit and illegal drug possession is a personal crime of self-harm. There are better options than prison & jail: treatment and diversion. Third, our prisons are overcrowded and expensive as it is. Measures to reduce prison populations without endangering the public are good policy and humanist.
Should the state end partisan elections to the offices of state treasure, secretary and attorney general, making them administrative positions nominated by the governor and confirmed by the state senate?
I don't have a strong opinion about this question, other than to state that governor appointments run the risk of creating monolithic governments. Elections allow a mixture of party representation in the Government, and allows the people to select their candidates for important positions. Your presented solution turns the Treasurer, Secretary, and Attorney General positions into more of cabinet positions rather than different branches of government.
Even after a current construction boom ends, the transportation needs in Colorado will far outweigh resources. Should bicycle riders pay some kind of fee to "share the road?"
No.
Colorado has greatly pushed aside old "blue laws" restricting the sale of alcohol. Package liquor is now for sale on Sundays and full-strength beer is for sale inside grocery stores — but not wine. Would you approve laws permitting the sale of wine at grocery stores? Gov. Jared Polis recently proposed allowing bars to stay open 24/7 after the pandemic. Do you agree?
The restriction of access to alcohol is an antiquated concept. Wine should be sold in grocery stores. I understand the desire to let bars be open 24/7 after the pandemic. My concern is the fact we are encouraging unhealthy behaviors and exacerbating, rather than curbing, alcohol abuse.
The lighter side of Maria-Vittoria "Giugi" Carminati
If you could have one superpower, what would it be? The lasso of truth.
What movie will you watch again no matter how many times you've seen it? Love Actually. Don't judge me!
What did you want to be when you grew up? An actress or an attorney.
What talent do you have that most people don't know about? Acting.
If you wrote a memoir, what would you call it? The Girl with the Big Butt.
What's your favorite curbside guilty pleasure? Arrepas.
What was the last book you read? The Biography of Frederik Douglass and Grant by Chernow.
Have you found any unexpected upsides to wearing a facemask during the pandemic? Strangers don't tell me I'd be "prettier if I smiled," anymore.
What's your favorite family tradition? Thanksgiving, hands down. I love it so much.
If you had a boat, what would you name it? Sue Me Away.
If you could only listen to one song forever, what would it be? I Choose You by Sara Bareilles
Which reality television show do you think you'd be best at? The Amazing Race
What do you think needs to be invented more than anything? Clean Nuclear Energy
Meet Republican Rod Bockenfeld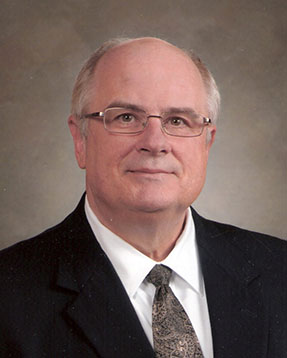 Rod Bockenfeld a Republican running for reelection to HD56, was born in Illinois. He received a bachelor's degree in Law Enforcement Administration, according to his website, studying at Western Illinois University. He came to Colorado in 1978. Bockenfeld has worked as a financial crimes investigator in the banking industry, he says, and later won a certificate in banking from the University of Colorado. He held various management positions in banking. Bockenfeld was an Arapahoe County Commissioner for 12 years beginning in 2004 and served as Chairman of the Board of County Commissioners. He was also Chairman of the Denver Regional Council of Governments, which works on mobility and other issues, and has served on many other civic boards. 
Rod Bockenfeld policy questions
PUBLIC HEALTH CARE OPTION
     No. A public option is a subsidized health care plan that drives up cost in other areas of the health care system, and reduces access to health care options. It is also the first step forward towards a single payer health care system.  Under the single payer system the government gets to control your health care options.
HOME SCHOOL STIPENDS?
Yes.  If our public schools are not willing to open their schools or if parents are not given a comfort level that their children are safe in those schools,  the per pupil funding should be given back to the parents in order to explore other options.
LET VOTERS DECIDE TABOR?
 No.  That was pretty much done in 2019's Proposition CC and was soundly rejected by the voters.
MANDATORY INDEPENDENT OVERSIGHT FOR POLICE?
They pretty much have done so already.  They have critical incident teams who are made up of personnel from other jurisdictions who effectively investigate these types of matters.  District Attorneys, separately elected officials, then have oversight of the investigative reports.
MANDATORY CHILDHOOD VACCINES?
The statistics that I last saw was 29th among all other states.  Hardly worse in the nation.  I have not seen any statistics showing Colorado Children more susceptible to preventable diseases than other States.  This matter should be left to parents and their doctors.
NO JAIL TIME FOR DRUG CHARGES?
 No.  People are not going to prison or jail for simple drug use.  Those who are dealing drugs are harming and killing other people and should be locked up.
END PARTISAN STATE
OFFICES?
No.  Establishes too much power within the executive branch of government.  Many people believe Governor has already abused his emergency powers during COVID19. Government only works effectively when there is a check and balance on power.
FEES FOR BIKES TO USE ROADS AND TRAILS?
No. Unless states, counties and cities are mandated to build bike lanes on the roads which drives up the cost.  Then bikers should pay for those improvements.
24/7 LIQUOR AT BARS? 
Yes, if they can come to an agreement to buy out the small, liquor store operator that is within the shopping complex.
The lighter side of Rod Bockenfeld
Rod Bockenfeld did not respond.