LONDON |  Cambridge University professor at the heart of the Facebook privacy scandal says that the former CEO of data firm Cambridge Analytica lied to a British parliamentary committee investigating fake news.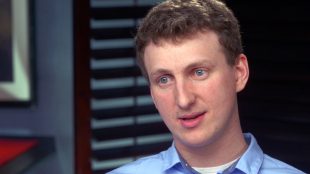 Academic Aleksandr Kogan's company, Global Science Research, developed a Facebook app that vacuumed up information from users as well as additional data from their Facebook friends.
Ex-employees of Cambridge Analytica say the company used that data from millions of users to help Donald Trump's 2016 presidential election campaign. The company denies the charge.
Kogan told Parliament's media committee Tuesday that Cambridge Analytica's ex-CEO, Alexander Nix, lied in his testimony on their work together.
When asked by committee chair Damian Collins about Nix's testimony that none of his data came from Global Science Research, Kogan said, "That's a fabrication."