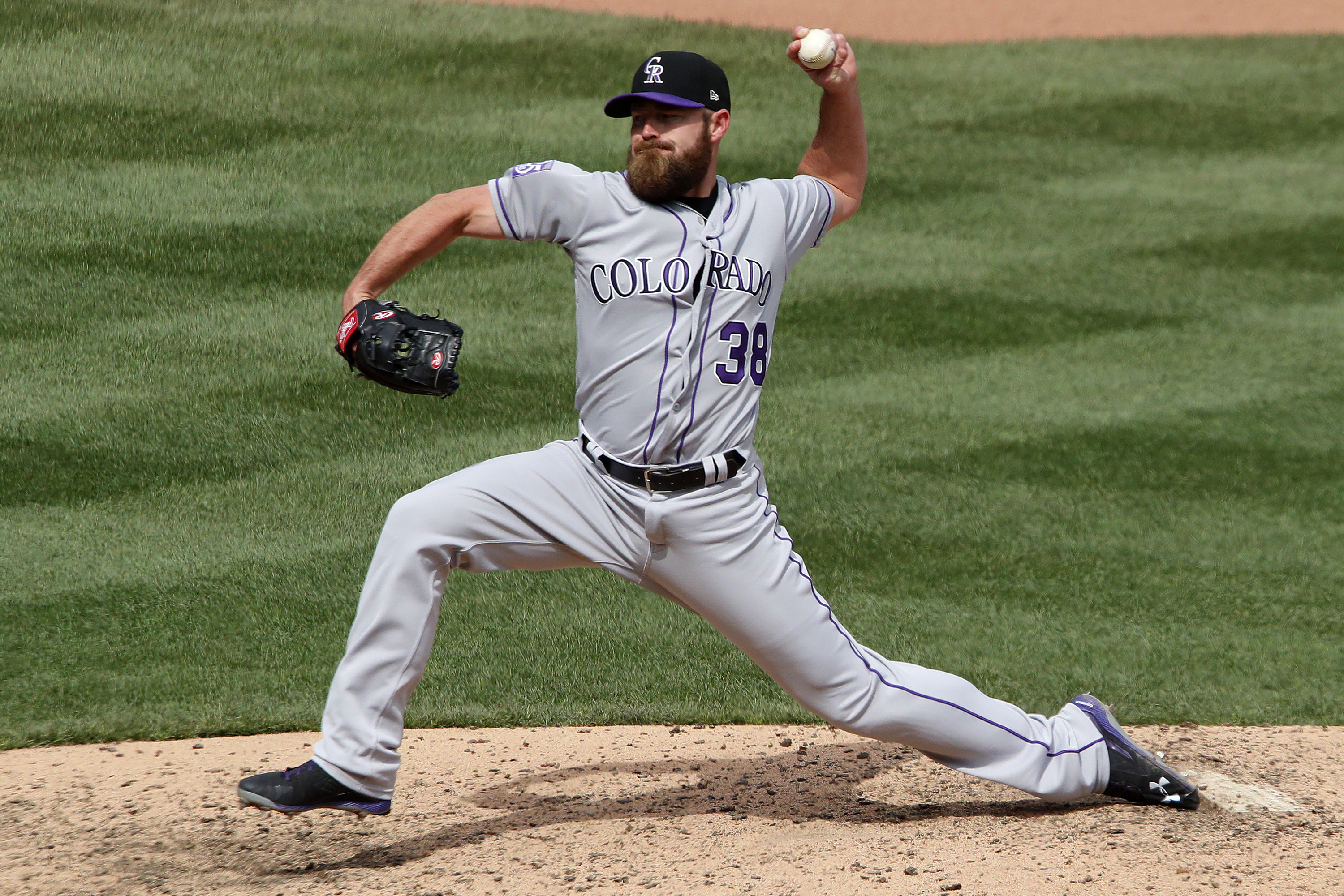 DENVER | Colorado Rockies left-handed reliever Mike Dunn says he is planning on having season-ending shoulder surgery.
Dunn has been on the disabled list since July 7 with discomfort in the AC joint. He said he tried platelet-rich plasma therapy and two cortisone shots, but the pain has persisted through rehab outings. He's anticipating surgery possibly as soon as next week and expects to be sidelined between six to eight weeks.
The 33-year-old Dunn said he's at peace with his decision for a procedure because, "ultimately, I gave it everything I could to be back, but it just didn't hold up."
Dunn appeared in 25 games this season and had a 9.00 ERA over 17 innings.