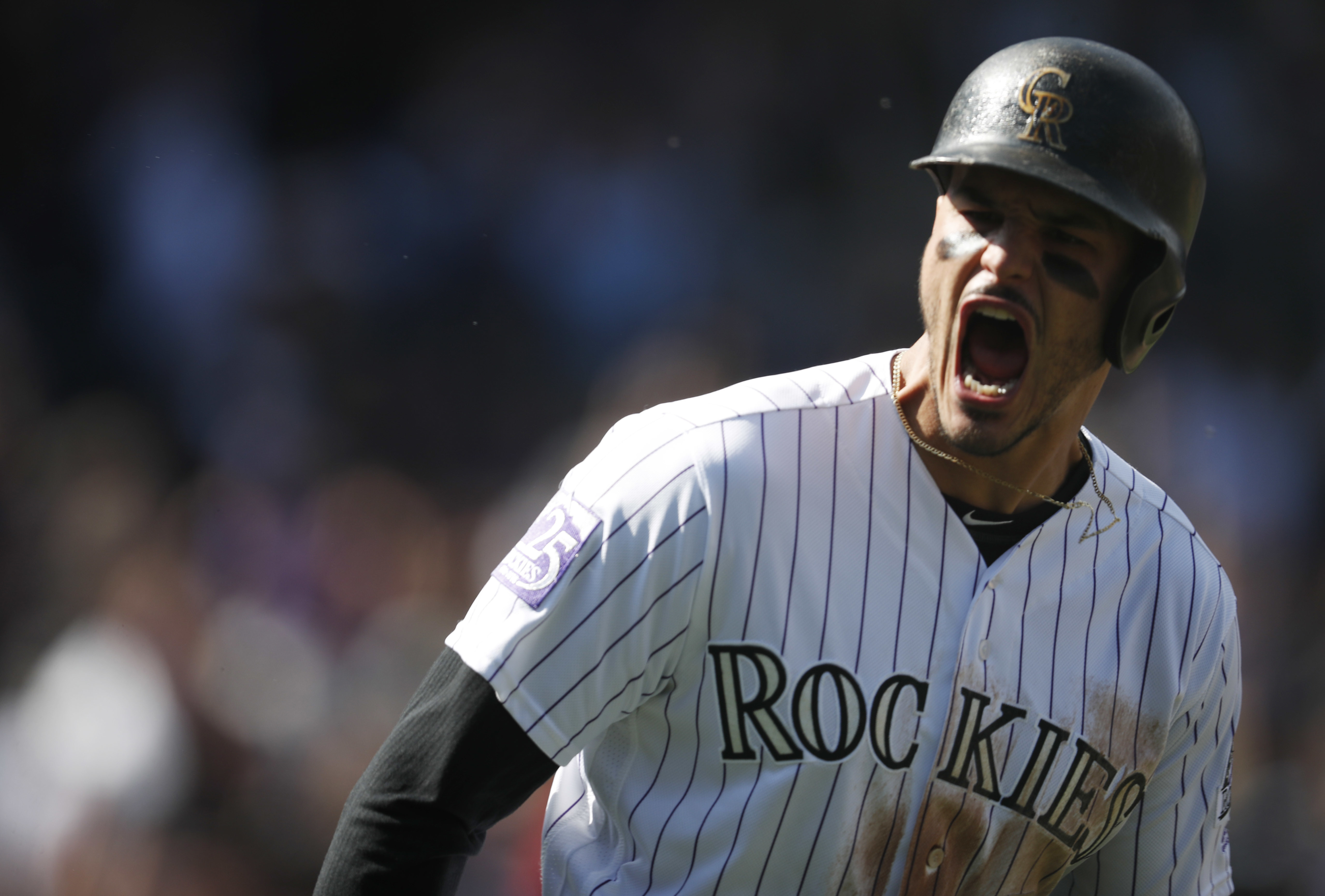 A look at what's happening around the majors today:
WIN OR GO WILD
In a big league first, a pair of tiebreaking Game 163s will be played on the same day to sort out the NL playoff picture. First, the Cubs host the Brewers to settle the NL Central at Wrigley Field. Then the Dodgers host the Rockies to determine an NL West champ. The losers of those games will play Tuesday in the NL wild-card game.
Chicago will call on left-hander Jose Quintana (13-11, 4.09), who is 6-2 with a 1.60 ERA in 10 starts against Milwaukee. The Brewers are countering with Jhoulys Chacin (15-8, 3.56). The Midwest rivals might not be done with each other after Monday, either — the winner of the wild-card game will face the NL Central champ in the NL Division Series. How about a rematch?
Colorado is attempting to end Los Angeles' five-year reign atop the division and win its first NL West crown. Walker Buehler (7-5, 2.76 ERA) gets the start for the Dodgers, and the Rockies will counter with German Marquez (14-10, 3.76 ERA), who struck out eight straight to begin his last start.
TRIPLE THREAT?
Brewers dynamo Christian Yelich gets a final chance to claim the NL's first Triple Crown since 1937. Yelich was 0 for 2 Sunday to end a 10-game hitting streak, though his .323 average is certain to remain tops in the NL. He enters Game 163 with 36 homers, one back of Colorado's Nolan Arenado for the home run lead, and his 109 RBIs are two shy of Chicago's Javier Baez for that title. There has not been a Triple Crown winner in the NL since Joe Medwick for the St. Louis Cardinals. Detroit's Miguel Cabrera in 2012 won the AL's first Triple Crown since Boston's Carl Yastrzemski in 1967.
JOB OPEN
Reds interim manager Jim Riggleman will interview to lead Cincinnati full-time in 2019, though the club may wait until the end of October to fill the position. Riggleman took over after Bryan Price was fired following a 3-15 start, and the Reds went 64-80 under him. Among the other potential candidates, Hall of Fame shortstop Barry Larkin has told the team he isn't interested at this time.
DECISION TIME
A few longtime stars said seeming farewells Sunday amid uncertainty about their futures, and this week might bring some clarity on whether they'll keep playing. Joe Mauer suited up at catcher for one more pitch with Minnesota in between standing ovations, and Adrian Beltre got a nice cheer from fans in his former home of Seattle when he was pulled midgame. Jose Reyes got a similar treatment with the Mets, while Hunter Pence may also decide to hang it up after a touching goodbye in San Francisco. None of those players confirmed they're calling it quits just yet, though.