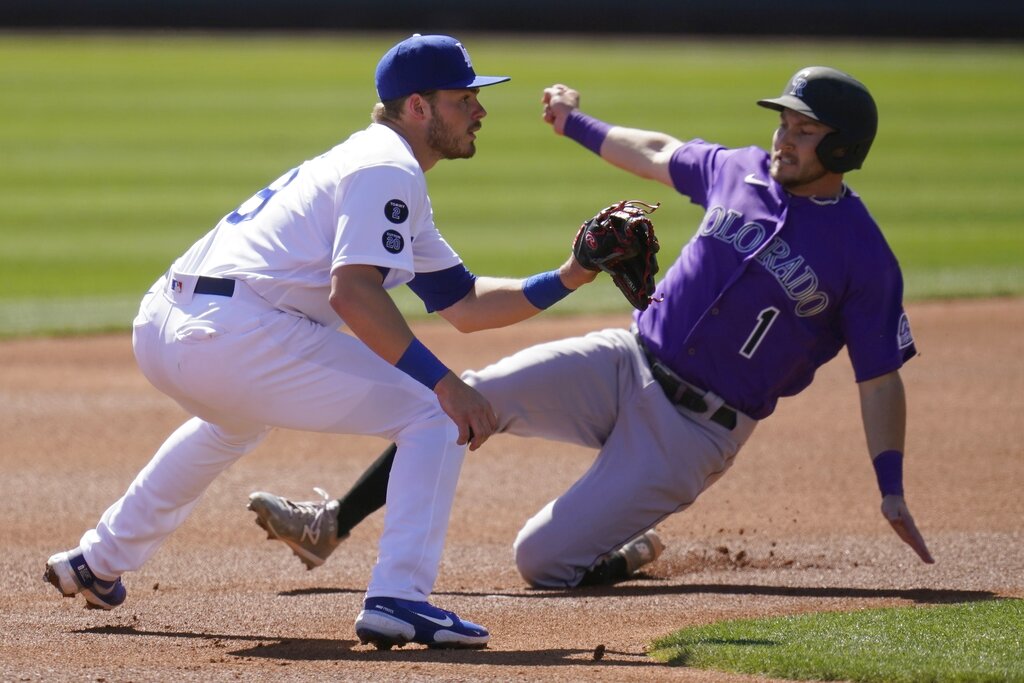 PHOENIX | Trevor Bauer, pitching for the first time since signing a $102 million, three-year contract, debuted in Los Angeles Dodger blue with two scoreless innings Monday.
He gave up one hit, struck out two, walked none and threw a wild pitch in Los Angeles' 10-0 win over the Colorado Rockies in a game stopped after six innings.
Bauer won the NL Cy Young Award with Cincinnati last year. The right-hander threw sharp curveballs for his pair of strikeouts.
"All my pitches are pretty much where I want them to be," Bauer said.
Los Angeles reliever Kenley Jansen struck out two in an inning.
Colorado starter Dereck Rodriguez allowed two runs in two innings.