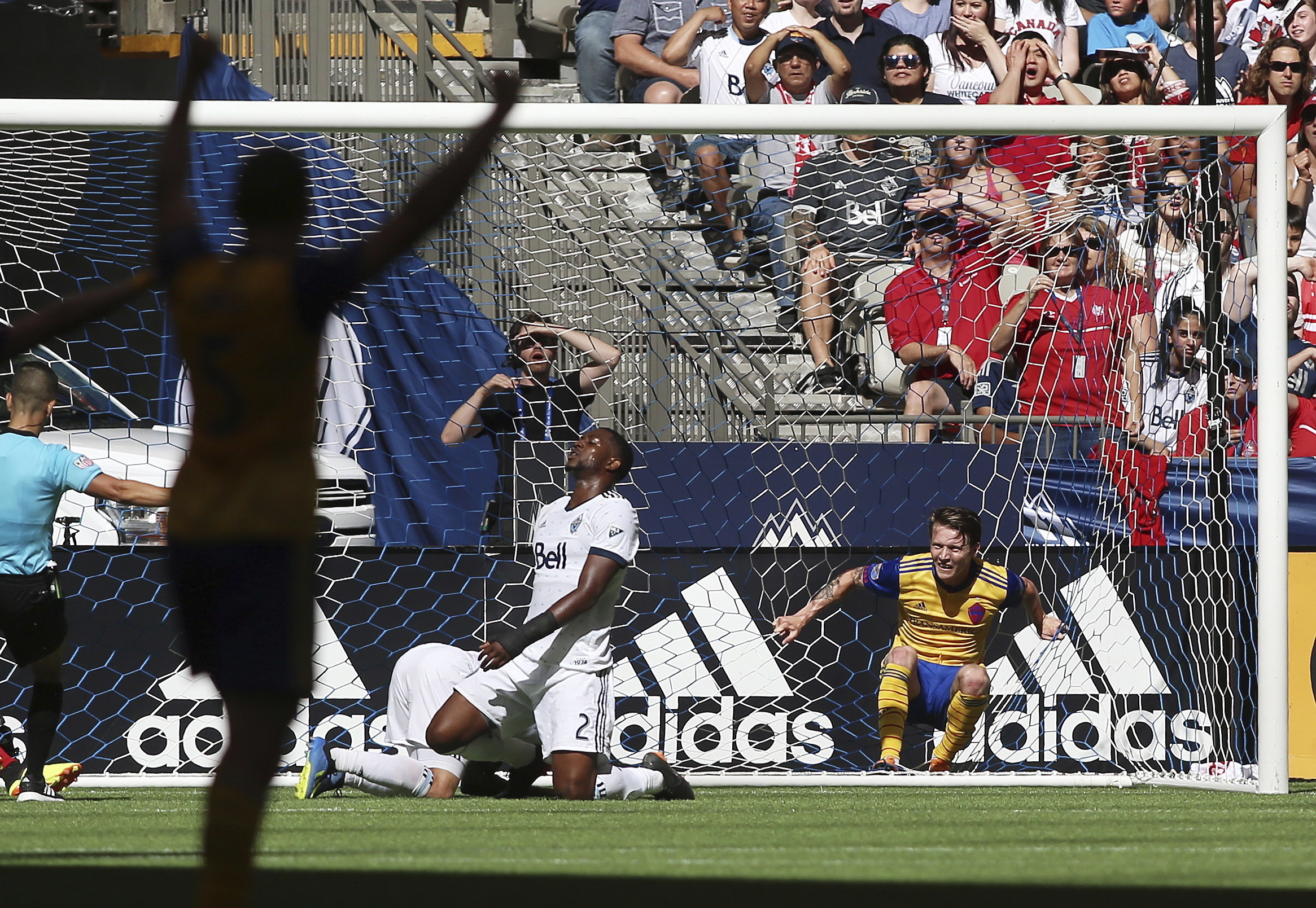 VANCOUVER, British Columbia | Colorado scored on Vancouver defender Marcel de Jong's own goal in the 43rd minute and the Rapids held on to beat the Whitecaps 1-0 on Sunday for their first road victory of the season.
Rapids forward Yannick Boli hit the cross bar from the right side of the six-yard box, and goalkeeper Brian Rowe made a diving stop on Joe Mason's shot, but the rebound hit de Jong and rolled into the net.
The Rapids (4-9-3) have two wins and draw in their last three games after losing eight straight. They are 1-5-1 on the road.
The Whitecaps (6-7-5) have lost two straight, both shutouts.