DENVER | Paul Millsap scored 18 points and Nikola Jokic had 12 points, 11 rebounds and eight assists for the Nuggets Wednesday night in a 126-95 exhibition win over Portland.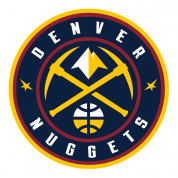 Denver led 41-24 after the first quarter. The Nuggets shot 52% from the field for the game and made 19 3-pointers, including three by P.J. Dozier, who had 15 points. Jamal Murray added 16 and Michael Porter Jr. 10 for Denver.
Robert Covington led Portland with 15 points, while former Nugget Carmelo Anthony and star guard Damon Lillard had 14 apiece.