LAS VEGAS | Grant Riller scored 18 points and Trevelin Queen added 17 as Philadelphia routed Denver 97-71 in NBA Summer League play Friday.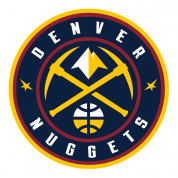 Riller scored 13 points, in just six first-half minutes, to help Philadelphia build a 48-27 lead. Denver shot just 25.6% from the field in the first half, including 4 of 17 from 3-point range. The 76ers led 69-39 late in the third quarter.
Isaiah Joe had 14 points and four 3-pointers for Philadelphia (2-2). Justin Smith and Aminu Mohammed each scored 10 points.
Mbaye N'Diaye scored 12 points and Christian Braun had 11 points, six rebounds, six assists and four steals for Denver (2-2).