LAS VEGAS | Aaron Nesmith scored 33 points and made 7-of-9 3-pointers while Payton Pritchard had 21 points, 12 assists and eight rebounds to help the Boston Celtics rout the Denver Nuggets in Summer League play.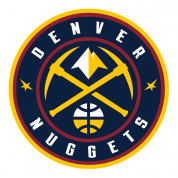 Nesmith, drafted No. 14 overall last year, had 11 points in the first quarter as the Celtics jumped out to a 31-25 lead. Pritchard, who is also in his second year, and third-year pro Carsen Edwards were in double figures in the first half to help Boston lead by 20 points at halftime after shooting 62%.
Bol Bol, son of former NBA player Manute Bol, led the Nuggets with 26 points and nine rebounds. He is trying to make the most of his opportunity in Las Vegas after playing sparingly in his first two NBA seasons.
Denver's Nah'Shon "Bones" Hyland, drafted No. 26 overall, scored 16 points and Davon Reed added 10 points in his hopes of making it back to the league.
Reed was not in the NBA the previous two seasons after appearing in 31 games over two seasons with Phoenix and Indiana.
— The Associated Press