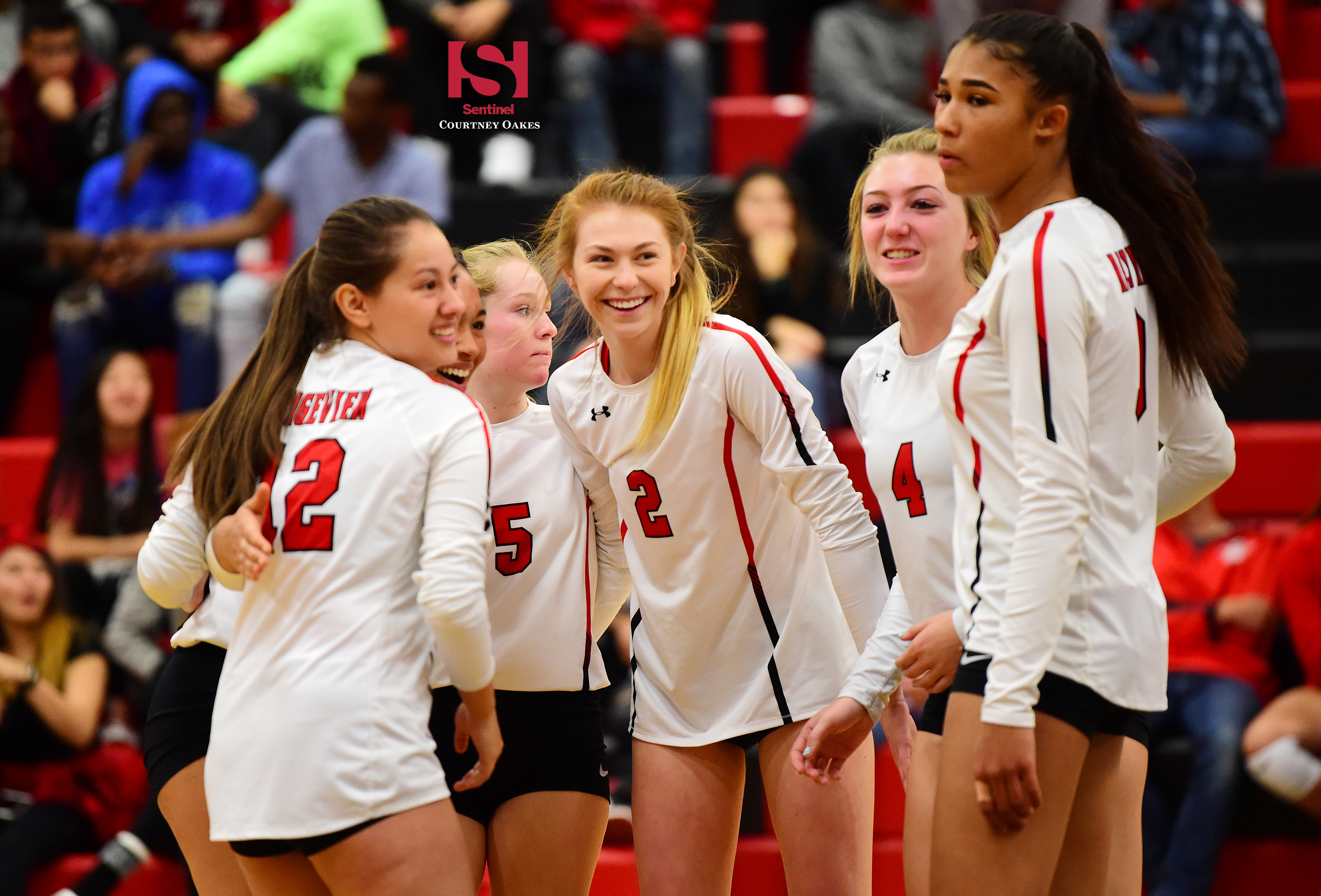 AURORA | Two of Aurora's top senior players from the recently completed 2018 season were chosen for the Colorado Coaches of Girls Sports (CCGS) All-State Games, played Sunday at Arvada West High School.
Savannah Spitzer, who helped Cherokee Trail not only return to the Class 5A state tournament for the first time since 2015 but make it all the way to the semifinals, was added to the 5A Red Team. The Colorado Mesa University signee was on the same team as Aurora's other selection, Rangeview's Lexi Hurtado.
Hurtado helped the Raiders repeat as EMAC champions and qualify for the 5A regional field, though they fell short of making it through the tournament hosted by Eaglecrest.
The CCGS All-State Games consist of matches in all five classifications: 1A (9 a.m.), 2A (10:30 a.m.), 3A (noon), 4A (1:30 p.m.) and 5A (3 p.m.)
Courtney Oakes is Sentinel Sports Editor. Reach him at 303-750-7555 or [email protected] Twitter: @aurorasports. FB: Sentinel Prep Sentinel
2018 CCGS CLASS 5A ALL-STATE GAME ROSTERS
Red Team: Emily Ettel (Cherry Creek), Kyla Gerson (Chaparral), Myles Hilbert (Rocky Mountain), LEXI HURTADO (RANGEVIEW), Courtney Lane (Valor Christian), Abi Leitner (Rock Canyon), SAVANNAH SPITZER (CHEROKEE TRAIL), Camden Strain (Horizon), Riley Zuhn (Fossil Ridge). Coaches: Jess Sponenberg & Eric Sanchez, Ralston Valley
Blue Team: Quairo Bentley (Denver East), Rylee Greiman (Windsor), Ally Kennis (Windsor), Annika Larson (Rocky Mountain), Ashley Larson (Valor Christian), Kaylah Lewis (Brighton), Haley McCorkle (Rampart), Mataya Megson (Fossil Ridge), Kira Thomsen (Chaparral). Coaches: LaVerne Huston & Brittany Euresti, Windsor