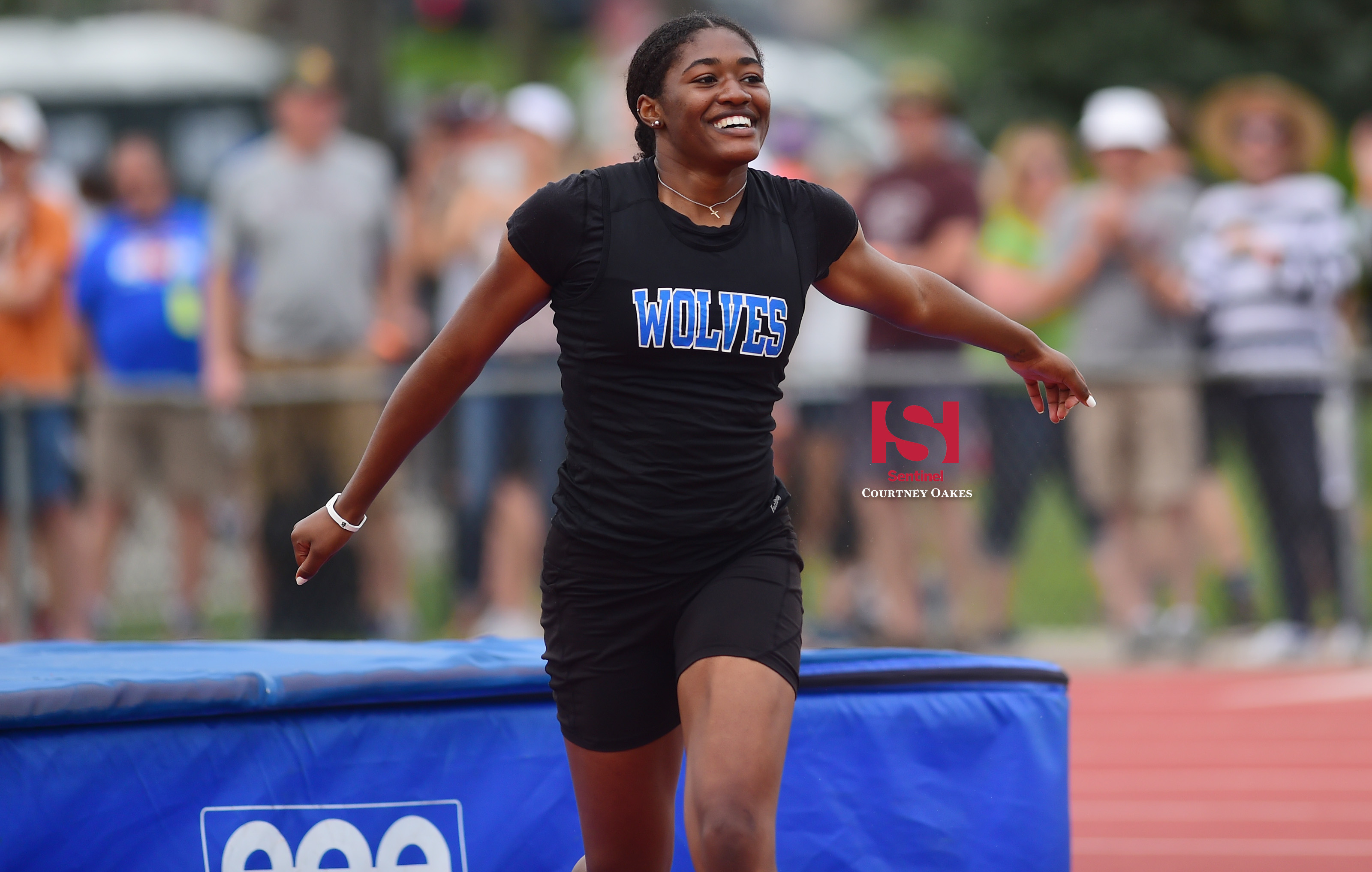 Alisha Davis had won state championships with teams before — three of them in fact — but got her first individual one in her last prep competition May 16.
The Grandview senior — a key member of two Class 5A championship-winning girls basketball teams and the powerhouse 2017 5A girls track winner — added the state high jump crown to her impressive resume when she cleared 5 feet, 9 inches, at Jeffco Stadium.
Davis tied for fourth in the event as a sophomore, took third as a junior and won as a senior when she broke a tie with Rock Canyon's Riley Masten on her last jump. She gave Grandview the third straight 5A high jump winner, following 2017 and 2018 champion Kylee Harr, who is now at the University of Colorado.
Masten, last season's runner-up as well, cleared her first seven heights on her first attempt and would have won the title with less misses had Davis (who made it over 5-8 on her third try) not been successful at 5-9 on her last jump.
Davis — who missed on three attempt at clearing 5-10 jumping alone — finished in a tie for top height in Colorado regardless of classification with Jordan Lanning, the 3A champion from Bayfield.
In an outstanding meet for Aurora high jumpers, Grandview's Darrian Leu-Pierre won the 5A boys title (story), while Vista PEAK junior Raina Branch earned the 4A girls championship (story).
Courtney Oakes is Sentinel Colorado Sports Editor. Reach him at 303-750-7555 or [email protected] Twitter: @aurorasports. IG: Sentinel Prep Sports