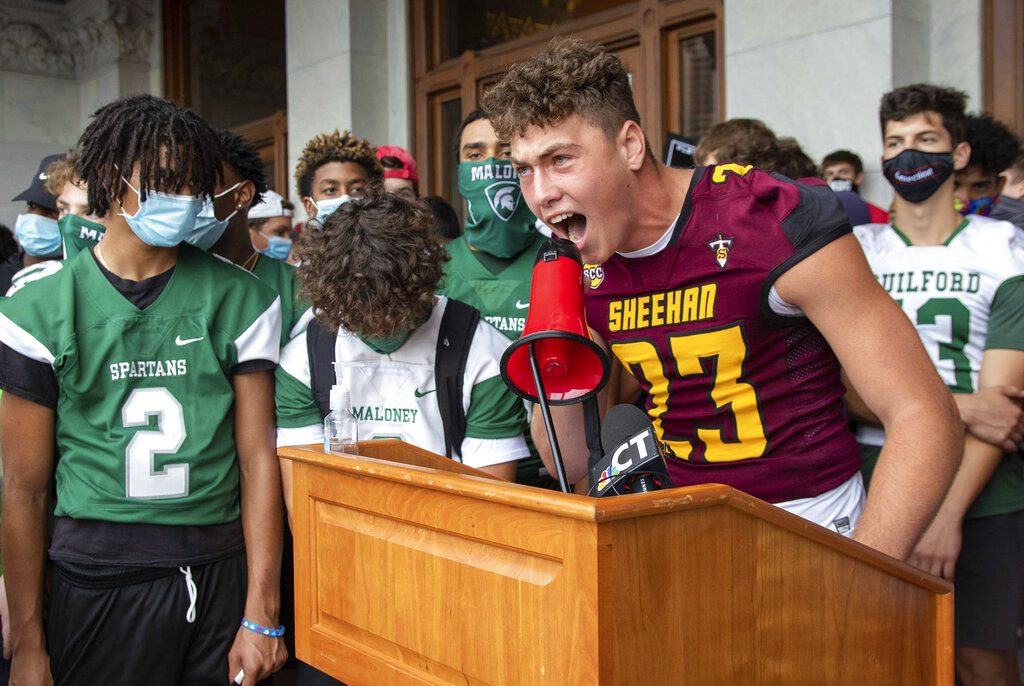 Officials with the organization that oversees high school sports in Connecticut have once again voted to cancel the fall football season.
The decision comes after the Connecticut Interscholastic Athletic Conference failed to convince state health officials in a meeting last week that it could mitigate the risk of players spreading the new coronavirus by using face shields and requiring other safety protocols.
"Our effort was to do as much as we could to be able to play this fall," CIAC Executive Director Glenn Lungarini said. "It was evident that in order for us to play this fall we were going to have to find a strategy that would re-categorize the sport out of the higher risk classification and we just weren't able to do that."
Lungarini said the board could consider allowing a football season later in the school year and this week will discuss some alternative to full-contact football for this fall.
— Associated Press