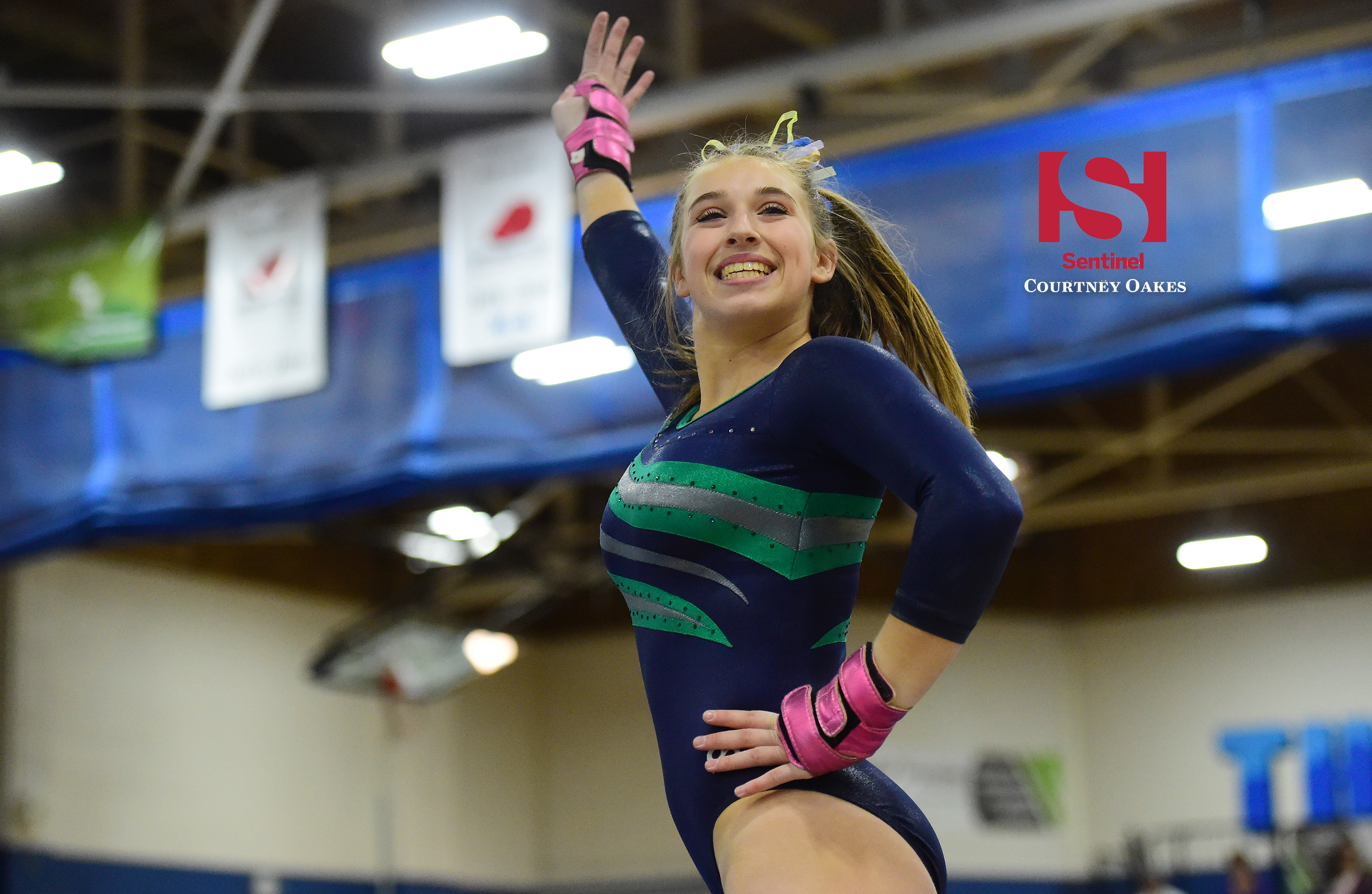 The Overland gymnastics team finished as the Class 5A state meet runners-up by a mere fraction of a point last season.
Coach Lisa Sparrow's Trailblazers came up just 0.025 of a point short of Pomona, which won its third consecutive 5A state title.
Sparrow's team — a mix of gymnasts from seven high schools all across Aurora and the surrounding area — is full of veterans who have turned the page on last season and look forward to another title shot.
"I think our emphasis on looking back on last season was pride," said Sparrow, whose team begins its season Aug. 29. "The girls came to practice every single day and worked hard. There's nothing about that meet that we regret ever. We put everything out there at the meet and though we did come up short by a margin that's unbelievable, there's nothing else we could have done.
"Our girls are motivated to show up and do their best this season."
While Pomona returns two of the top four all-around competitors at last season's state meet, Overland is also loaded with experience.
The Trailblazers graduated a group that included Christie Yee, a state champion in the floor exercise 2016, but return seven gymnasts who competed in state last year.
Seniors Delenn Steffes (Overland), Elena Reiffen (Cherokee Trail), Natalie Wilson (Vista PEAK) and Josie Claycamp (Early Colleges DC), junior Sam Demoss (Eaglecrest) and sophomores Mabry Robinson (Smoky Hill) and Bailey Rodriguez (Eaglecrest) all competed in the state meet last season, while senior Aliyah Jamison (Smoky Hill) is another veteran who should contribute consistently.
Demoss provides the lone all-around score for Overland last season as she finished eighth — and qualified for the individual event finals in the balance beam, floor exercise and uneven bars — but Sparrow believes Steffes and Robinson have the capability to join her in the all-around this season.
Steffes qualified for the individual event finals in three events last season, so an improvement in the vault could put her in the mix in the all-around competition. Robinson made the individual event finals in the floor and vault last season, but has become more consistent on the beam and bettered her performance on the bars as well.
As a whole, the floor exercise has been Overland's bread-and-butter in recent years and should again be strong, but Sparrow is confident in everything this season.
"The floor has definitely been a strength of ours and consistently impressive, but I don't feel like we have a weak event this year," she said.
The schedule hasn't changed for Overland, which has its most important tests at the Loveland Invitational (Sept. 7), its own Overland Invitational (Sept. 22), the Broomfield Invitational (Oct. 6 at Mountain Range H.S.) and the Cherry Creek Invitational (Oct. 13).
The Trailblazers will again play host to one of three regional tournaments, which is set for Oct. 27, while the 5A state tournament is scheduled for Nov. 1 and Nov. 3 at Thornton High School.
Courtney Oakes is Sentinel Sports Editor. Reach him at 303-750-7555 or [email protected] Twitter: @aurorasports. FB: Sentinel Prep Sports