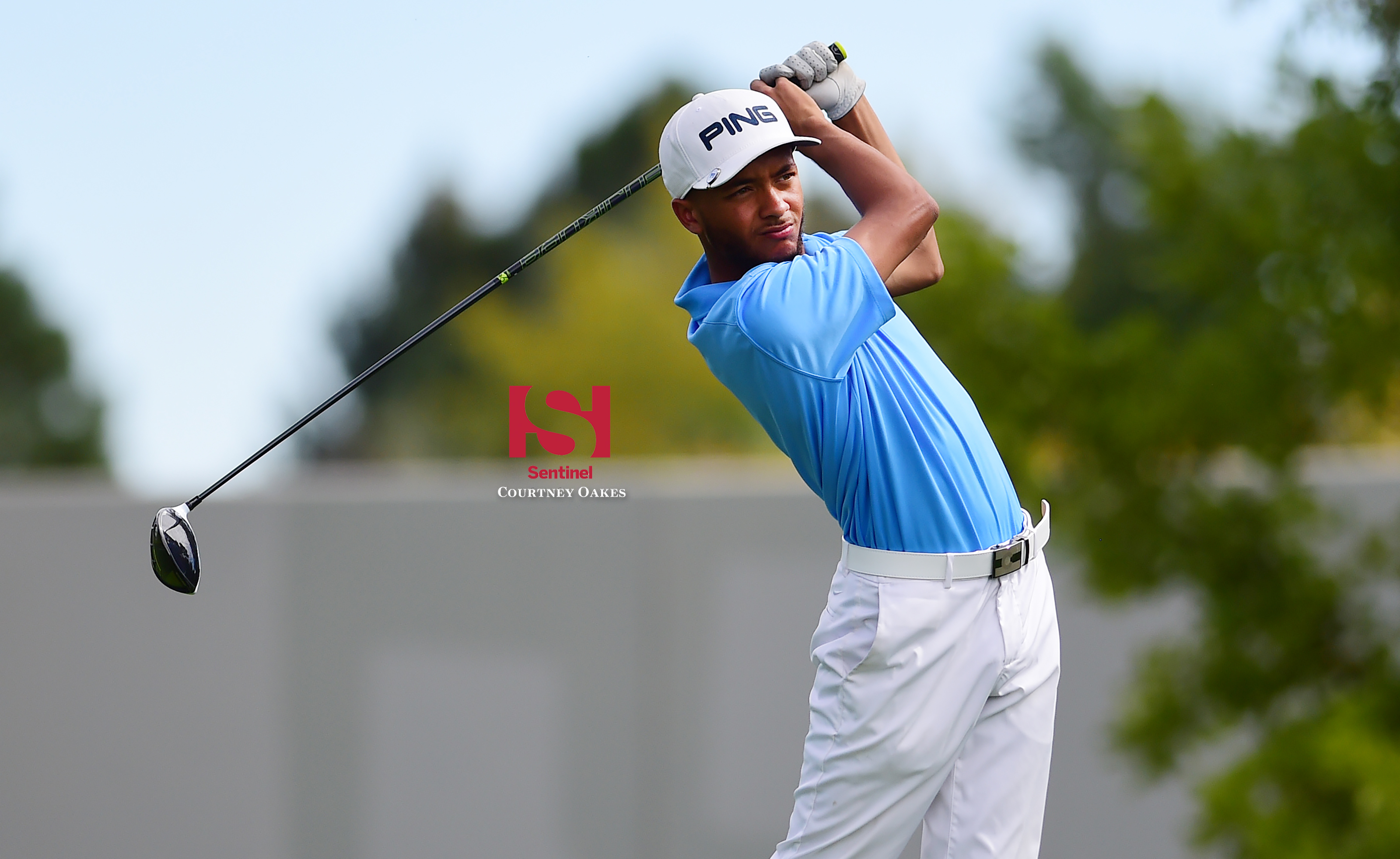 AURORA | Seemingly in a blink of the eye, it's time for boys golfers to take their chances at qualifying for the Class 5A or 4A state tournaments.
With five weeks of practice and regular season play behind them, golfers get one round to earn their chance to play in the state championship tournaments, which are scheduled for Oct. 1-2 at Colorado Springs Country Club (5A) and Flying Horse G.C. (4A).
While all of Aurora's 5A teams were distributed throughout four regionals based on their finishes in their respective league standings, Vista PEAK was assigned to the 4A Region 1 tournament set for 1:30 p.m Monday at the Eisenhower Course at the Air Force Academy.
The Bison, the co-champion of the East Metro Athletic Conference and with its deepest team, aim to qualify for state as a team, while senior Sha Jefferson is in search of his third career state berth.
Two 5A regionals are set for Monday, as Aurora Central and Smoky Hill — the Nos. 4 and 6 teams in the EMAC and Centennial League, respectively, tee off at 9 a.m. at Legacy Ridge Golf Course in Westminster, while the Centennial League's Nos. 4 (Grandview) and 7 (Eaglecrest) have the state start time on the Western Slope at the Western Regional at challenging Redlands Mesa G.C.
Defending 5A state champion and Continental League winner Regis Jesuit along with Cherokee Trail (Centennial League No. 3) and Hinkley (EMAC No. 9) wait until Tuesday to play in the Northern Regional, which is set for a reverse shotgun start at 9 a.m. at Murphy Creek G.C.
Murphy Creek G.C. is site of regionals on back-to-back days, as Wednesday's 5A Southern Regional — complete with Rangeview and Gateway (EMAC Nos. 2 & 7) and Overland (Centennial League No. 5) is set for a 9 a.m. opening.
Smoky Hill senior Chris Kennedy seeks to become a four-time state qualifier.
Courtney Oakes is Sentinel Sports Editor. Reach him at 303-750-7555 or [email protected] Twitter: @aurorasports. FB: Sentinel Prep Sports
2018 AURORA CLASS 5A/4A BOYS GOLF REGIONALS
Monday, Sept. 17
Aurora Central, Smoky Hill at Class 5A Central Regional at Legacy Ridge G.C., 9 a.m.
Eaglecrest, Grandview at Class 5A Western Regional at Redlands Mesa G.C., 9 a.m.
Vista PEAK at 4A Regional at Eisenhower Course (Air Force Academy), 1:30 p.m.
Tuesday, Sept. 18
Cherokee Trail, Hinkley, Regis Jesuit at Class 5A Northern Regional at Murphy Creek G.C., 9 a.m. (reverse shotgum)
Wednesday, Sept. 19
Gateway, Overland, Rangeview at Class 5A Southern Regional at Murphy Creek G.C., 9 a.m.