ENGLEWOOD | Denver Broncos wide receiver Emmanuel Sanders had to be off the practice field Wednesday after falling to the ground on a pass play, grabbing his left ankle.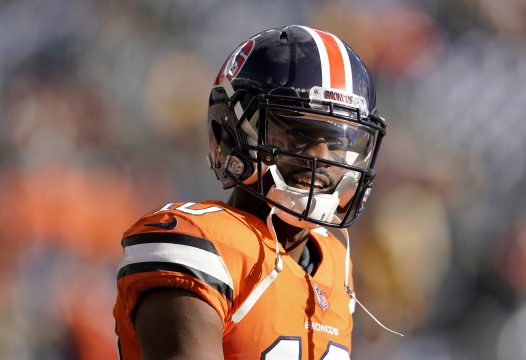 Sanders, who emerged as the Broncos' No. 1 receiver with the trade of Demaryius Thomas to the Houston Texans last month, missed four games last season with a right ankle injury.
Sanders leads the Broncos (6-6) with 71 catches for 868 yards and four touchdowns. He has also recorded a run for a touchdown and thrown for a touchdown.
The Broncos have lost several starters to injuries, including star cornerback Chris Harris Jr. (fractured fibula) last weekend. He avoided going on IR, however, unlike offensive linemen Matt Paradis, Ronald Leary and Max Garcia and tight ends Jake Butt, Jeff Heuerman and Troy Fumagalli.