Romance, war, political intrigue and one enormous nose. It must be time for Shakespeare in Colorado.
The Colorado Shakespeare Festival announced the schedule for this summer's productions and the five-play lineup features three of the Bard's greatest works. The season, the festival's 60th in existence, runs from June and August on the University of Colorado Boulder's campus.
Both "Love's Labour's Lost" and "Richard III" will have extended runs during the season up in Boulder and "Edward III" will get the Original Practices treatment for one night on Aug. 5. Original Practices shows are faithful to how Shakespeare's work would have been first produced, with actors given scripts that feature their dialogue and a few cues from other characters, minimal rehearsal times and more agency for actors to interpret their characters. (This video from the festival has me completely juiced to finally check out one of these productions https://www.facebook.com/COShakes/videos/10153458905594654/)
Along with the three Shakespeare plays, this year's festival will feature two more plays: the classic tale of "Cyrano de Bergerac," a true romantic and a man endowed with one of the most famous noses in literature and the classic screwball comedy from the 1930s "You Can't Take It With You."
Dates and descriptions from the Colorado Shakespeare Festival are below. For more info, visit cupresents.org/events/?series=7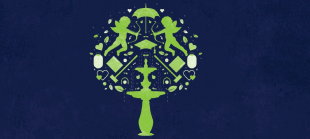 "Love's Labour's Lost" by William Shakespeare. June 8 – Aug. 12
Start your summer with a frothy, funny celebration of love and learning. In the bucolic Kingdom of Navarre, four attractive young men make a pact to swear off romance and focus on academia … just minutes before the four loves of their lives wander by. Shakespeare's side-splitting comedy about the struggle to balance heart and head is the perfect ode to Colorado Shakespeare Festival's academic surroundings.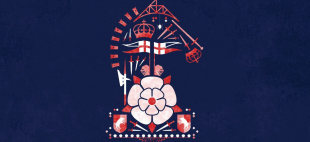 "Richard III" by William Shakespeare. June 22 – Aug. 11
The Bard's most murderous, malicious and mesmerizing king comes to the CSF indoor stage for the first time. Richard, Edward IV's deformed and embittered younger brother, will do anything to take the crown for himself—but once he has the throne, everything falls apart. Four centuries later, the masterful conclusion of Shakespeare's Henriad history cycle still speaks volumes about lies, honor and the dark side of ambition.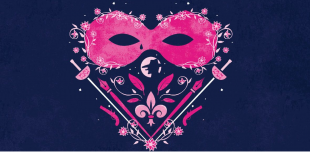 "Cyrano de Bergerac" by Edmond Rostand. July 6 – Aug. 11
The inspiration behind the hit film "Roxanne," Edmond Rostand's timeless romantic comedy has it all: passion, panache and thrilling swordplay. Cyrano, witty and proud but crippled by insecurity, secretly pines for Roxanne—but she has her eyes on handsome, empty-headed Christian. With a beating heart as big as its title character's nose, "Cyrano de Bergerac" is one of the greatest love stories ever written.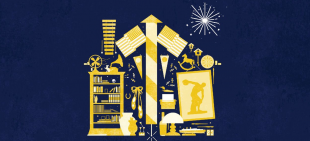 "You Can't Take It With You" by Moss Hart and George S. Kaufman. July 20 – Aug. 12
Seize the rare opportunity to see a hit screwball comedy on the professional stage. When Alice brings her boyfriend's traditional, straight-laced family to dine with her household of freethinking eccentrics, fights break out and fireworks erupt. Kaufman and Hart's 1930s classic, more relevant today than ever, pays homage to those who march to the beat of their own drum and reminds us all to choose dreams over drudgery.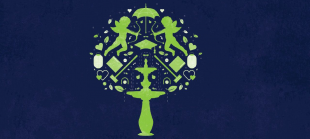 "Edward III" by William Shakespeare and Thomas Kyd. Aug. 5
CSF's beloved 'Original Practices' tradition continues with the gripping history play that's been mired in mystery for hundreds of years. England's king is out to capture the crown of France and the heart of a married countess. The cost of his lust? Personal humiliation and 150 years of English battle and bloodshed. This unique, one-night-only performance, inspired by the stage practices of Shakespeare's own time, is summer's hottest ticket.
— Ramsey Scott, Staff Writer