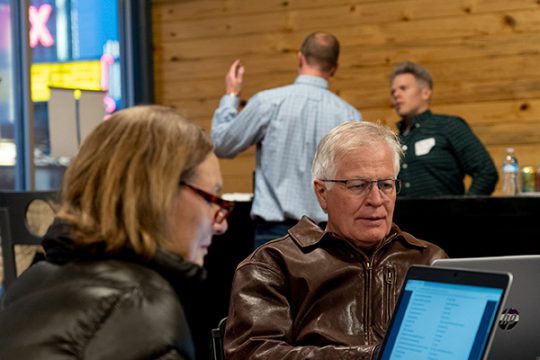 AURORA | If you have thoughts about where artists in north Aurora should live, create and display their work, the Aurora Cultural Arts District wants to know.
The ACAD launched a month-long public survey on April 29 intended to gauge the kinds of people who do or could live and work in the East Colfax pocket, and what they want.
The survey is the upshot of the city's prior work with Artspace, a Minneapolis-based real estate consultant and developer devoted to creating spots for artists to live and work in cities and towns across the country.
The City of Aurora first contracted with Artspace in late 2016 to conduct a 2017 feasibility of the arts district, which looked at the area's buildings, community support and artistic profile. The city paid nearly $25,000 for that study.
Although city officials had the option of conducting a market study at the end of the feasibility assessment two years ago, a city council policy committee decided not to pursue a query at that time, according to Julie Patterson, spokeswoman for the city.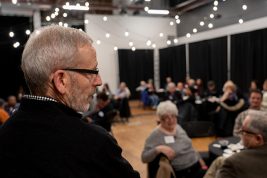 The market study survey released on Tuesday will differ from the feasibility assessment in that it will gather more demographic data about who is living and creating in the arts district now, and the likelihood creatives from other cities could move to the area in the long-term, Artspace officials said during a forum at The People's Building Tuesday night.
And this time, the non-profit consultant has contracted directly with the Aurora Cultural Arts District — not the city itself.
The ACAD received an $18,000 grant from the Gates Family Foundation to pay for the study, according to Satya Wimbish, ACAD board president.
"With all of the market changes and things going on throughout our state, it's just very important that we address this issue because it's become more difficult for some of us to afford maintaining our craft, and being a small business owner, and trying to keep a roof over our heads," Wimbish told a crowd of about 60 people Tuesday.
Patterson said officials have committed to contribute about $15,000 of city funds, as well as in-kind staff services, to pay for the survey.
Founded in 1979, Artspace has 52 projects operating or in development in 22 states across the country, according to Aneesha Marwah, manager of consulting and strategic partnerships at Artspace. The not-for-profit group has consulted in 232 locations across the country and completed 95 market studies, Marwah said.
The group uses low-income housing tax credits to development its projects. Developed in the late 1980s, the incentives are offered based on a metric known as area median income. The current AMI for a four-person household in the Aurora area is about $90,000, according to Artspace calculations presented Tuesday. The group used U.S. Department of Housing and Urban Development data from the three counties Aurora touches — Adams, Arapahoe and Douglas — to calculate that figure.
If Artspace were to pursue a project in Aurora, the group would tailor spaces for households making between 40 percent and 60 percent of the area's median income, Marwah said.
Artspace has developed several "space to create communities" in Colorado in recent years, including in Trinidad, Paonia and Grand Lake, according to Shannon Joern, senior director of national advancement for Artspace. The group also earned acclaim for turning a former feed and grain building in Loveland into a successful affordable housing development.
Artspace also has projects currently under development in Denver and Colorado Springs, according to Joern.
The organization faced blowback last month after officials announced they were scrapping plans to build 85 units of affordable housing and some 3,00 square feet of creative space in north Denver. Funding for the project became muddied, according to reporting published in Denver's Westword. The group is still prepared to pursue a live-work project for artists in the state's capital city, though on an amended timeline.
Marwah said Artspace plans to release the Aurora market survey results at the end of August.
The survey takes about five minutes to complete and can be accessed at AuroraCreativeSpaceSurvey.org.