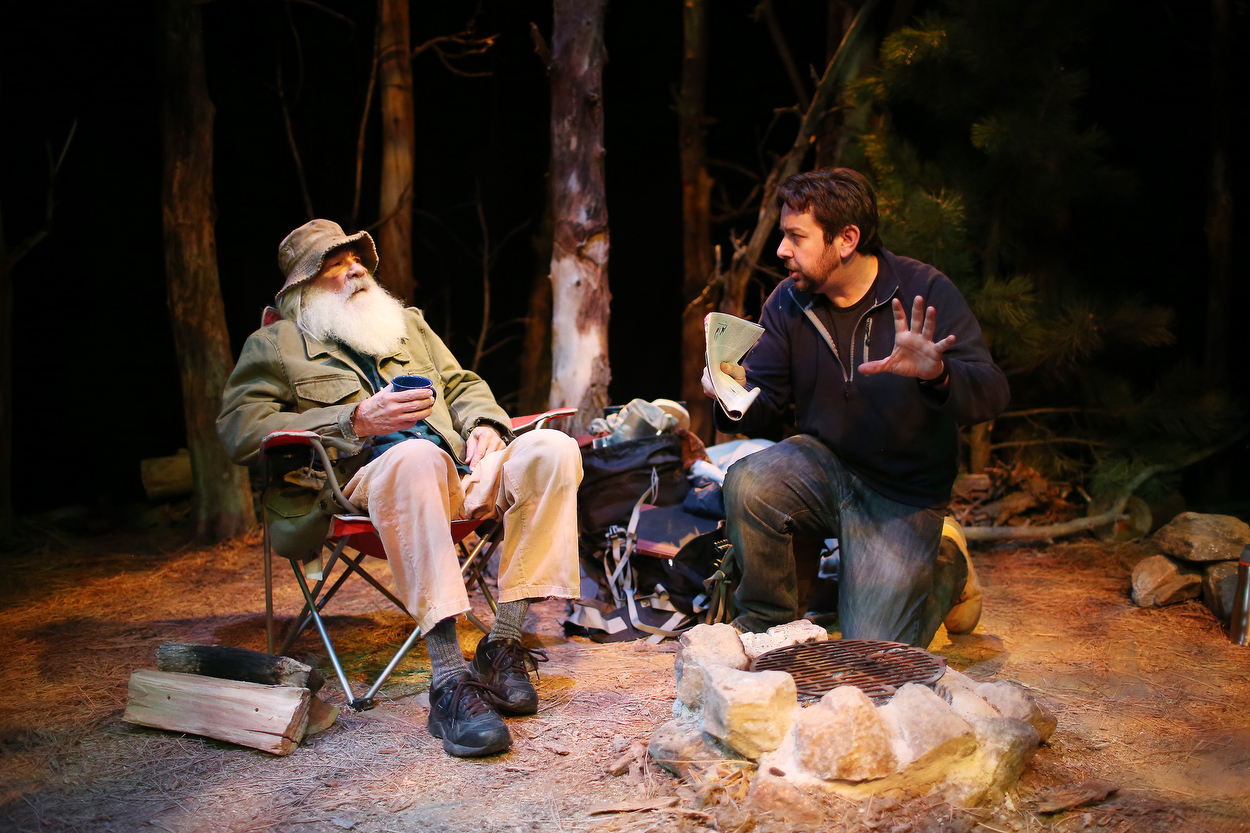 Metro Aurora and Denver, a theater town?
Yup.
Colorado is moving into the limelight as a place known not just for an increase in the number of theatrical venues and shows, but for the level of the talent and quality of productions.
While no one is going to confuse the metro theater scene for what's going on in spaces like New York and Chicago, the Colorado Theatre Guild lists more than 100 companies putting on shows across the state. Sure, that pales in number to what's happening in those major population centers. According to the League of Chicago Theatres, there's more than 200 theaters in the Windy City alone putting up show after show, every night of the week.
But the days of a couple of professional shows a year downtown filled in with some well-meaning community theater are long gone.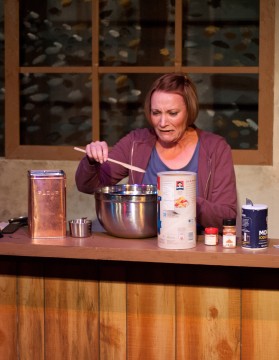 The reviews are in. Metro-area theater is a hit.
This town is growing a reputation for producing some notable theatrical talent, whether it's at the big stages of the Denver Center for the Performing Arts or in the tiny black box down at Aurora's own Vintage Theatre.
Colorado is suddenly flush with talent.
For now, anyway.
The rising cost of living and rising rents on theaters, along with an inevitable economic downturn, could cause another wave of promising theaters to close and young talent to seek another place to hone their craft.
But for now, insiders say this has become a golden age for theater in the metro area that shouldn't be missed.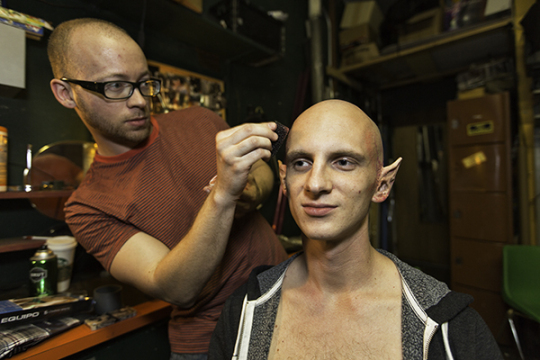 Imported and home grown
Bernie Cardell is now faced with the type of problem directors pray for during every open casting call — there's too much talent to choose from.
Cardell is the artistic director for the Vintage Theatre and in the regular rotation of directors for the Aurora-based theater. Since he started working in the Denver area back in 2002, he has seen the ebb and flow of the metro theater scene. But in the past few years, Cardell said it has been overwhelming the amount of talent that now shows up to vie for a part in a Vintage show.
"There's no question at all (that there's more talent.) Compared to 10 years ago, you have three times the number of actors you can cast in one role than you used to be able to," Cardell said.  "When you were casting a leading role, maybe three people were really suited for it. And now you have nine people you're trying to decide between."
Cardell isn't alone in that assessment. In conversations with numerous producers, directors and actors, one thing becomes crystal clear: The metro area is flush with talent both on stage and behind the scenes.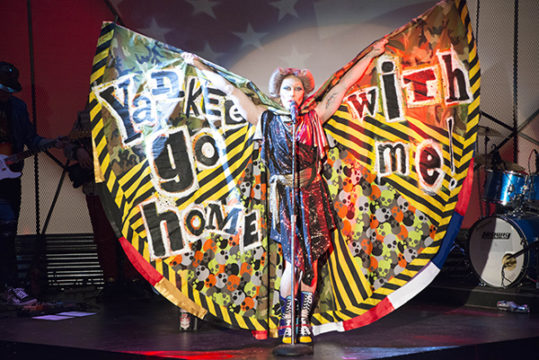 In just a few months in Denver after moving from Portland, Oregon, the DCPS's new artistic director, Chris Coleman, said he's been wowed by the level of talent the city possesses.
"I had no clue what the local market would be like in terms of acting, and I was pleasantly surprised, I have to say," Coleman said. "I was really surprised about how much musical theater talent is here. As I've been exploring and seeing how many places produced musicals, it makes sense. It's a contrast to the pool in Portland."
And those musings of locals are backed up by national recognition. In its 2018 Regional Theatre Report, the Actors Equity Association, the national actors and stagehands union, said more than 330 equity actors lived and worked in the area, at theaters like the Aurora Fox Arts Center and Arvada Center for the Arts and Humanities. Vivid Seats, which describes itself as the largest independent on-line ticket marketplace, ranked Denver as the eighth best theater city in the country.
"It's astounding. When I step back and I look back at the growth in the past 10 years, it's really astounding," said Deb Flomberg, a founding member of Equinox Theatre and president of the Colorado Theater Guild. "Everywhere I look, whether it's the smaller theaters or the larger ones, I'm seeing incredible talent.
"You used to be able to expect the talent at just the larger theaters, and that's not the case anymore. Talent is flocking to Denver, and it's becoming a hotbed for creative expression in so many ways.
"We always joke at callbacks that the number of actors make it a tougher and tougher decision for us, but it's true."
Call it an unexpected blessing of the massive population boom metro Denver is in the thick of. Talented actors, directors, and technicians are moving into the market, all of whom are looking to either start careers, hone their craft or simply find an outlet to satisfy their artistic need.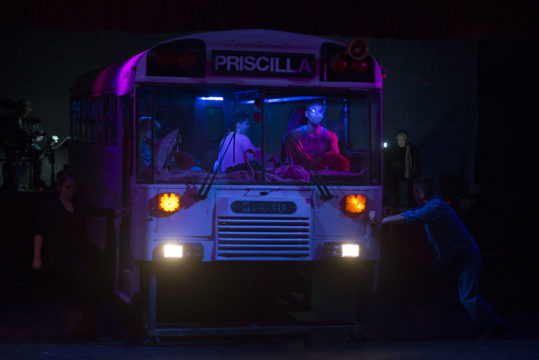 But it isn't just an influx of talent flooding the market. The increase in population is bringing people who care about the arts and will make the effort to visit the big stages down at Denver Center for the Performing Arts and smaller venues across the region.
"We're getting more people moving here that have an interest in supporting the arts, so I think that's one thing," Caldwell said. "But you also have theater companies that were young in 2002 that are growing up and getting bigger and are attracting more talented actors, which is one of the cornerstone of any theatrical community."
The amazing performances and technical work being done across the region isn't just due to imported talent though. The theater schools at Metropolitan State University of Denver, the University of Northern Colorado and University of Colorado at Boulder are contributing to a batch of homegrown talent that are finding they can start their careers here as opposed to seeking out greener pastures farther away, said Lisa Young, a member at large of the Colorado Theater Guild's board.
Young, who also coordinates the group's Henry Awards, which recognizes top talent every year, said those schools are helping to nurture the talent the state's always possessed and turn the area into a hotbed of creativity.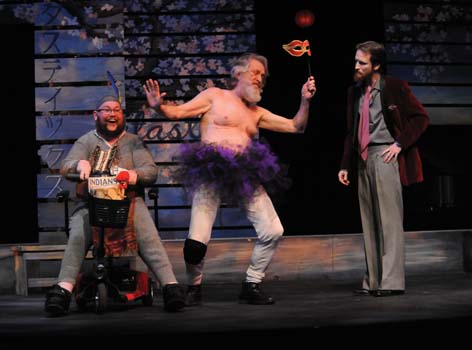 Because of the talent that exists here, "we're seeing directors take a chance and work with some eager actors and try something new," Young said. "That's where I see the growth. People trying new ideas and being more inclusive. Again we can do better, but we're seeing those steps coming through now."
A big fear Young has though, is the state isn't doing enough to feed those programs with students who have been allowed to discover a talent and love for performing or creating theatrical worlds in which an audience can escape. As school budgets get tighter, the first thing to feel the squeeze are arts programs. And for students whose only access to the arts is through school, an entire generation of creators, and consumers, is deprived of a chance to discover their talent.
"I also teach at the elementary and middle school level, and what's sad is we're losing the arts for those at a younger level," Young said. "We have very strong theater arts and performing arts programs (on the college level.) My fear is we're not feeding them in from high school and middle school. We're not telling little kids you can be an actor or a designer."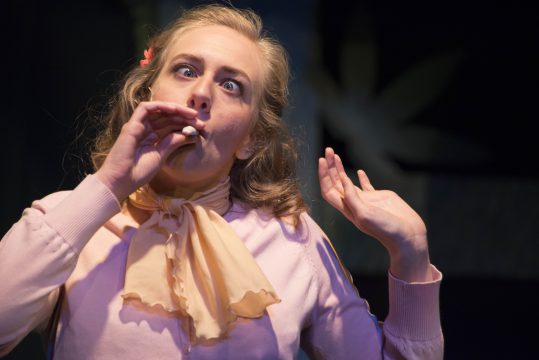 It ain't just the classics
This explosion of talent in the region would all be for naught if it was being wasted on the same plays being rehashed again and again. It's doubtful that actors looking to build a resume and challenge themselves artistically would stick around if there weren't outlets for that creativity.
Just a quick glance at a cultural calendar makes clear theatergoers have a wide range of shows to choose from. Whether it's the DCPA performing new works it helped workshop like the comedy "Human Error," Curious Theatre doing the 2017 Obie (Off-Broadway Theater Awards) winner "Underground Railroad Game," Equinox Theatre putting on stage the wonderfully over-the-top "Little Shop of Horrors" or even the improv comedy down at the Voodoo Comedy Playhouse, the region is starting to take risks and branch out to cater to the expanding audience base.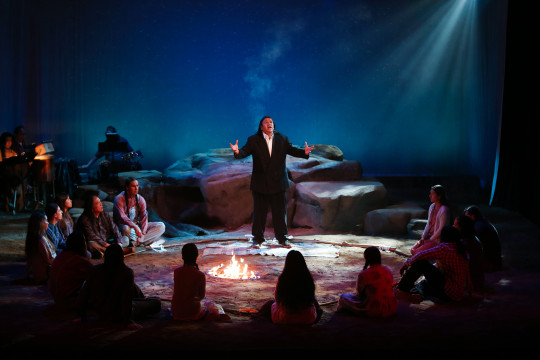 Here in Aurora, the Aurora Fox Arts Center is heading in its own experimental direction with the recent hiring of Helen Murray as its new executive producer. The upcoming lineup of shows vastly broadens the horizon of the theater, continuing the work done this past season with productions of "Hedwig and the Angry Inch" and "Passing Strange."
"Regional premier" of shows that are anything but stock has become a common trademark for theaters far from downtown Denver.
And new theaters are opening up all the time. Benchmark Theatre, a company entering into only its second season, decided to take over Edge Theatre's old space in Lakewood after its producers moved out of town. Theater 29, just north of Sloan Lake, opened up this year as a space for five separate companies with the focus of giving Colorado's playwriting community a chance to have its voices heard.
The John Hand Theater on Lowry is committed to bringing in the new and unusual with rotating theater companies.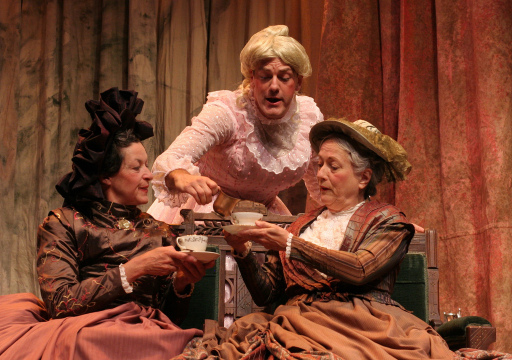 "Over the last 16 years so many things have happened here. A big thing was the Colorado Theater Guild developed into a more robust organization. And I think we probably have twice as many theater companies in town than we did in 2002," Caldwell said. "It's a pendulum. I've seen so many companies open and close in 2008 when we started to hit economic problems. But I think we're in a new golden age now with our local theater scene."
A major component to such a fertile theater community are having major sources of funding, like the Scientific and Cultural Facilities District. In 2016 the Vintage Theatre received almost $135,000 from the one-tenth of 1-percent sales tax collected in the seven-county metro region. The Bug received more than $14,000 and Curious Theatre Company received more than $88,000.
"Not a lot of cities or states have an organization like that. We're so lucky to have an organization like the SCFD that provides that type of assistance," Caldwell said. "That's a vital part of the vitality of the community and diversity of the community."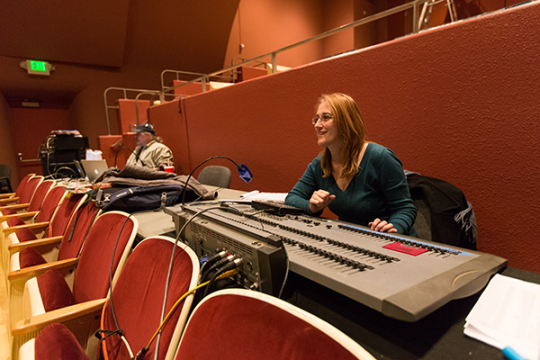 Success isn't guaranteed
Veterans of Colorado's theater scene know nothing is guaranteed when it comes to the arts. Colorado has had a cornucopia of theaters before and seen it all go away when the economy tanked back in 2008. And even though there is a wealth of talent and productions for audiences to experience, that doesn't mean it can't all go evaporate.
While actors and theater technicians can perfect their skills here and build a resume to help start a career, no one is getting rich off of doing shows here in Denver. While many theaters pay actors a stipend, Caldwell said "it's enough to buy a Big Mac maybe."
Young said she remembered getting a gig for a production a little while back that was going to pay her $34 a show, a big sum in her opinion. Her dad looked at the contract and said, "wow, you guys really do make peanuts."
"Unless you're equity, you're not paying your bills (with this.) The majority of us are doing it because we love theater, and we love the arts," Young said. 
Rising rents and prices aren't affecting just actors and techs. Theater companies themselves keep seeing increases to their bottom line. As property taxes go up, theaters have a harder and harder time keeping the lights on and the doors open, Flomberg said.
Young said to make sure Denver doesn't lose ground if the economic winds change, theaters have to work together to figure out how best to be successful. It's imperative for everyone to come together to make sure this creative space remains a vital part of the community.
"We need to utilize the talent and the folks we have in town because we can perform magic on stage, and we can perform magic off stage to keep these theaters open," Young said. "We can make elephants fly. Why can't we come together and keep theaters open?"