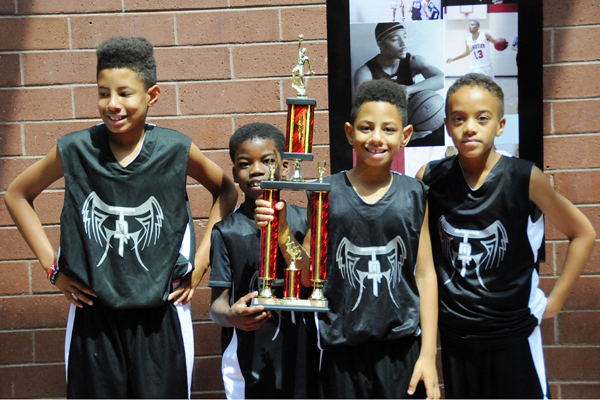 The annual 3v3 Curtis Cotton Memorial Basketball tournament is set for Sept. 1 at Rangeview High School.
The tournament is scheduled to tip off at 9 a.m. and features 11 teams of high school aged players — including many of the school's current and former boys basketball players — participating in 25-minute 3-on-3 games.
Registration fees and donations will be used to contribute to scholarship and help local youth with financial academic assistance in the memory of Cotton Jr., a former Rangeview basketball star who died on May 7, 2010, at the age of 23 from injuries suffered in a single-car accident on Interstate 225 near East Iliff Avenue.
Rangeview coach Shawn Palmer — who coached Cotton for his last two prep seasons — has been one of the event's organizers and said the tournament has generated more than $3,000 for donations to community organizations in seven years.
Aurora Youth Sports, the Colorado Hawks club basketball program, Aurora Public Schools and Rangeview athletics have been helped by the donations in some way according to Palmer.
Find the full 3v3 tournament schedule here.