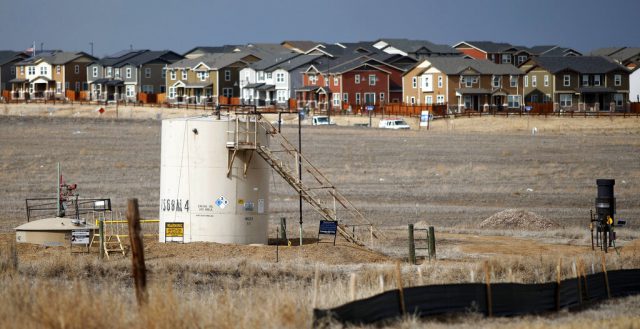 DENVER | The new-look Colorado Oil and Gas Conservation Commission is holding its inaugural meeting as it begins rewriting state rules to emphasize public safety instead of production.
Commissioners are meeting in Denver Tuesday for the first time since Democratic Gov. Jared Polis signed a law mandating sweeping changes in oil and gas regulation.
The commission is still reorganizing and isn't expected to begin rewriting drilling rules until later this year.
The new law weakens industry influence on the commission, reducing its representation from three members to one while adding experts in wildlife and public health.
Republicans also saw their influence wane, echoing their losses in the 2018 election. The new commission has four appointed Democratic members, two unaffiliated members and one Republican. The old commission had four appointed Democrats and three Republicans.