I  won't lie to you when I divulge that we're making this up as we go along.
I knew you'd understand.
Not long after our world got turned upside down by the pandemic, not even two weeks ago, I've quit asking, "what next?"
I spend long hours every day now, alone in an empty newspaper office, wading through the new normal for myself and the newspaper. I'm among the many who wander vacant eyed to my car, stunned by the sound of a cough or group laughter.
By some miracle, staff here continue to write a daily flurry of critical stories, publish vital legal notices, round up important advertisements, deliver thousands of Sentinels at places they still can across the region, run this business and still offer up some remote snark.
If there is one underlying touchstone, it's that the future of everything for me is always 14 days away, the time from exposure to the novel coronavirus until experts say the threat of illness has passed.
I deeply envy those whose only worry is whether they can find toilet paper or enough weed. I envy even more those on Facebook posting about how bored they are. Four hours of sleep would be a vacation right now.
Our world here revolves mostly around fear. We talk every day with fearful medical workers trying to keep up with a swelling wave of virus-cases and not get sick themselves. Fearful business owners who don't have the cash to just wait this out. Fearful people, already laid off their jobs or just waiting for it to happen. Fearful people who have little choice but to brave grocery stores or pharmacies and risk being infected.
Even at 60, I have nothing to compare this to except tales told to me as a boy from those who were older than I am now. My grandparents and elderly neighbors recalled the terror of the Spanish Flu Epidemic, the Great Depression, the attack on Pearl Harbor and the grinding tension of World War II.
I remember as a child watching Tommy Turtle cartoons in school. Tommy sang cheerfully about how to "Duck, and co-ver!" We would crawl under our desks and wait for the "flash."
Even during the Sept. 11 attacks, after the shock of a day or two, the sense of imminent disaster faded into a plan for action.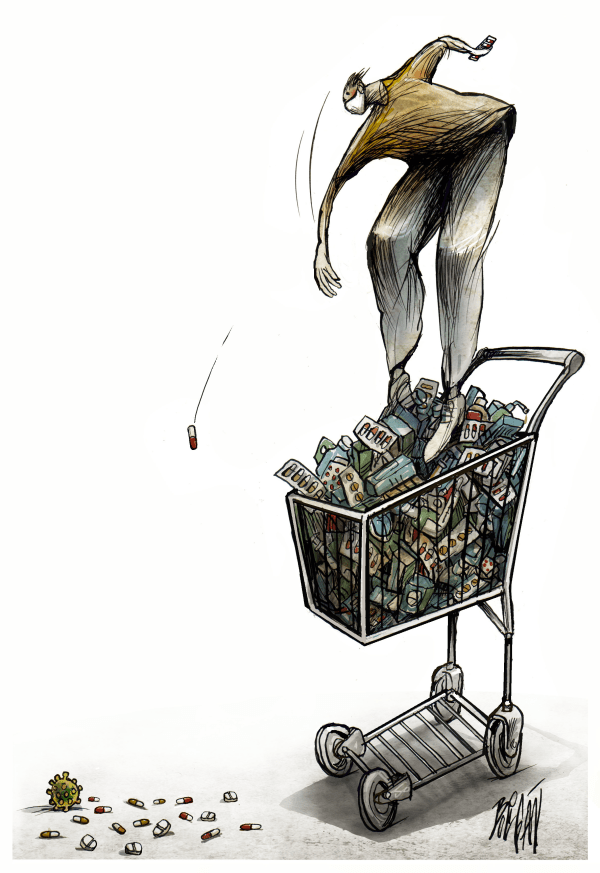 There's no way to plan for this, really, other than to make sure we're stocked up on our favorite beer and toilet paper. We can only roll with it.
All this bodes doubly ill for newspaper types. A colleague used to regularly reveal his profound wisdom about newspaper editors: "Never in doubt, and frequently mistaken."
My certainty about anything, everything has wavered. Should we focus only on pandemic-related news, which is overwhelming our small newsroom? Doing that runs the risk of overwhelming readers, who also are having a hard time balancing need-to-know with, "no more."
If we offer stories that have nothing to do with the pandemic, do we appear trite and tone-deaf, even if readers are craving it, in hopes of escaping all of this for at least a few moments?
Gov. Jared Polis risked that this week when he signed a monumental bill into law, ending Colorado's controversial death penalty. At the same time, he commuted the sentences of the only three death-row inmates in the state, all convicts of gruesome Aurora murder cases.
In the blink of an eye, the story was swallowed up by news of spiraling death counts, sickness and unfolding economic disaster washing across the state. Was it wise or necessary to toss one of the most important statewide stories in decades into the hurricane? I don't know whether it's important enough to delve into now, given that the entire metro area is about to really, really shut down. I wouldn't believe that if I were to say it two weeks ago.
Now, we're all about to live it. I have no doubt almost all of us will come out the other side of this. And I'm equally certain very few lives will be permanently unchanged. Everything else? We're rolling with it.
Follow @EditorDavePerry on Twitter and Facebook or reach him at 303-750-755 or [email protected]