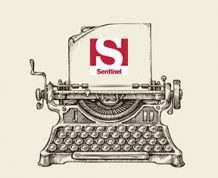 EDITOR: Today Brett Kavanaugh was confirmed by the Senate as the next Supreme Court justice.
Today, those who support President Trump and his agenda are joyous. Today, those who truly value justice are saddened. Today, women who have ever suffered through rape or sexual assault are horrified.
Trump has shown not to value truth, not to value honor, not to value decency. Many Americans feel that America has become more corrupted today.
To those who value America, value truth, value honor and value decency, know these words of Thomas Jefferson: "I believe this, on the contrary, the strongest Government on earth. I believe it the only one where every man…would meet invasions of the public order as his own personal concern."
Know that the moral and spiritual foundation provided by your Higher Power can see you through any national crisis. To those hurt by Kavanaugh's confirmation, you are not alone.
— Maurice Brame, via [email protected]