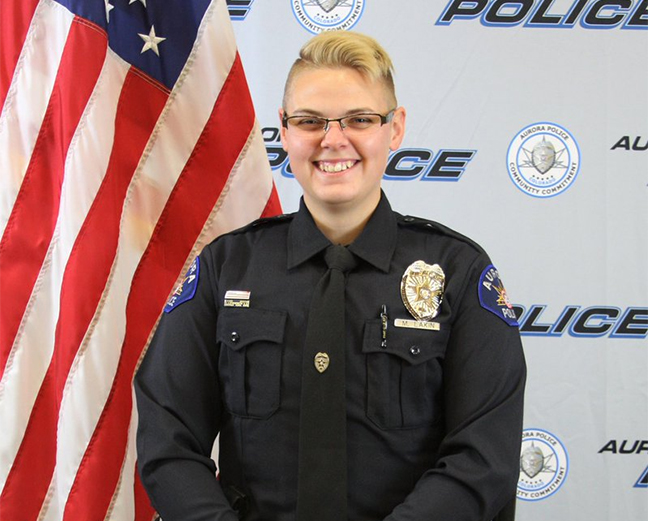 AURORA | An off-duty Aurora police officer died Friday after the motorcycle she was riding collided with a Honda Pilot near South Aurora Parkway and East Arapahoe Road.
Authorities said the driver of the Pilot was attempting to turn left onto Aurora Parkway when they struck Mikaela Morion Lakin, 24, who was traveling east on Arapahoe at about 6:30 p.m. Sept. 18. Lakin had a green light, and the Honda driver failed to yield to her right of way, police said.
Lakin was pronounced dead at the scene. The Arapahoe County Coroner's Office formally identified her Monday afternoon.
Lakin was wearing a helmet at the time of the collision, a spokesperson for the coroner's office said.
She joined the Aurora Police Department in August 2019, Chief Vanessa Wilson said in a statement Monday night. Lakin was also a member of the local Fraternal Order of Police chapter, the Aurora Police Department's primary bargaining union, a representative from the organization confirmed.
Police do not suspect either Lakin or the other driver was intoxicated or speeding at the time of the collision, according to a spokesperson for Aurora police.
No criminal charges had been recommended against the driver of the Pilot as of Saturday morning.
Anyone who witnessed this collision or may have dashboard camera footage of the incident is encouraged to call the Denver Metro Crime Stoppers at 720-913-7867. Tipsters who call the Crime Stoppers can remain anonymous and be eligible for rewards up to $2,000.