AURORA | Sen. Daniel Kagan, D-Cherry Hills, announced Wednesday he will step down from his elected seat in January, though it's unclear why. 
"It's been a great honor to serve the people of Colorado for just short of a decade.  An important obligation of leaders, I believe, is to be open to acknowledging that it's time to pass the torch to new leadership and, for me, that time is now," he said in a released statement. "I am comfortable with my decision, largely because I know that we have no shortage of individuals in Arapahoe County who would do a superb job of representing the people of Senate District 26."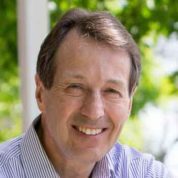 Kagan — who represents parts of Aurora, Foxfield, Greenwood Village, Englewood and Littleton — did not respond to phone calls from the Sentinel. The lawmaker, a native of England, was elected to the Senate in 2016. He was appointed to a House seat in 2009.
The resignation will take effect Jan. 11. A spokesman for the Senate Democrats said Kagan's letter was received by leadership today. Now a vacancy committee shall appoint a member to his seat. 
Two other Democrats, Sen. Matt Jones of Louisville and John Kefalas of Fort Collins, were elected commissioners of their respective counties this November. Vacancy committees in those districts will also appoint new legislators, a spokesman said. 
Kagan was slated to sit on the Senate Local Government Committee. 
Earlier this year an investigation found it was more likely than not that Kagan had used an unmarked women's bathroom at the State Capitol more than once. It was an allegation from several anonymous tips and one from former state Sen. Beth Humenik Martinez. She told multiple media outlets she wanted an apology from Kagan, and that she wasn't looking for the lawmaker to resign, be expelled or lose any committee assignments from the incidents.
— KARA MASON, Staff Writer