AURORA | Democrat Aurora Congressman Jason Crow, along with Republican Wisconsin Congressman Mike Gallagher, introduced a bill this week to formally create space on the National Mall to memorialize military members of the Global War on Terrorism, even as U.S. troops are still on the ground.
The bill is a big step for a project that is still relatively young. Last year, Global War on Terrorism Memorial Foundation president Michael Rodriguez was advocating for the memorial's placement on the Mall. 
"I believe it needs to be on the National Mall," Rodriguez told the Military Times. "In a lot of ways, this has already become a forgotten war. We need that national reminder."
If passed, the memorial would be located near other major military memorials, like those that honor service members of WWII, Korea and Vietnam, and monuments in Washington, D.C. There are currently three proposed locations for the memorial.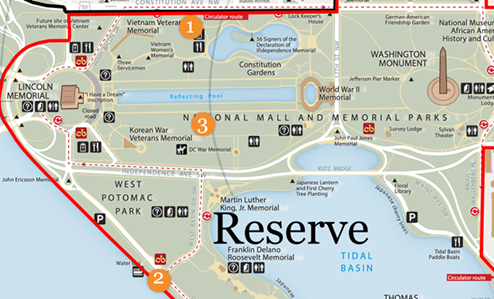 If all goes accordingly, planners estimate the memorial would be dedicated in 2024. 
Crow, a freshman lawmaker, and Gallagher, a sophomore, are both veterans who served in Iraq.
"The Global War on Terrorism changed the course of American history and the lives of the millions of servicemembers, first responders, and civil servants who stepped up to serve our country. The sacrifices of this generation are all too often forgotten amidst the political debates of our time." Crow said in a statement. "It is our hope that by honoring the service and sacrifices of this generation in our nation's capital, we give our service men and women the honor they are due."
— KARA MASON, Staff Writer