AURORA | Six Aurora Democrats so far are vying for the House District 42 seat in Aurora following the departure of Democrat Dominique Jackson. 
Jackson, first elected to the seat in 2016, was appointed by President Joe Biden to be a Department of Housing and Urban Development regional administrator. Housing and renters rights were among Jackson's biggest issues in the state legislature. 
Her resignation was effective Dec. 20.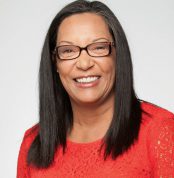 Candidates who've submitted a letter of intent to run for the vacancy are: Debi Hunter Holen, Eric Nelson, Mandy Lindsay, Kyle Leggott, Gail Pough and Lea Steed. 
Two have served in elected office: Hunter Holen is a former Aurora City Council member and Nelson is a former Aurora Public Schools board member. He served from 2013-2017. 
Nelson was censured by the board after a formal investigation found he had falsified much of the information on his resume, including degrees, military awards and organizations he said he belonged to. 
Nelson most recently applied for a position on Colorado's redistricting commission.
Arapahoe County Democratic Party Chair Kristin Mallory said more candidates could trickle in before the vacancy appointment vote at 5 p.m. on Jan. 10 at the MLK Library in Aurora. Candidates have until 48 hours before the time of voting to submit a letter of intent.
The vacancy committee, organized by the Democratic Party, comprises House District 42 precinct organizers, district leaders and elected officials that reside in the district. 
Mallory said about 37 people total would make up the committee.
Hunter Holen, Nelson, Pough and Leggott have all also filed to run for the 2022 election, according to current Colorado Secretary of State filings.