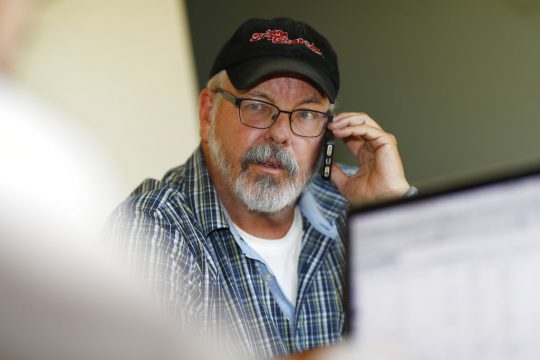 AURORA | Tom Sullivan, whose son Alex died during the Aurora theater shooting, unseated GOP incumbent Cole Wist, who also championed a "red flag" bill this year in the Legislature.
It was a closely-watched race for two candidates that have made major moves on gun legislation.
At press time Sullivan had 53 percent of the vote in HD37, which includes parts of Aurora, Centennial and Foxfield. The district has previously been a Republican stronghold. 
Sullivan was not available for comment at press time.
The two have taken strong stances on gun legislation. Sullivan has been a regular in statehouse hearings since the 2013 session, when legislators approved limiting gun magazines to 15 rounds and universal background checks.
Wist gained attention, and some significant disapproval from gun rights advocates, for sponsoring a "red flag" bill this year — which would have allowed courts to temporarily disarm a person who presents a serious threat to themselves or others. The bill passed the House, earned approval from some top law enforcement officials in the state, including Arapahoe County District Attorney George Brauchler and several Republican-elected sheriffs.
The HD37 race drew in nearly a quarter of a million dollars, with Sullivan raising nearly $140,000.
Beyond money, Sullivan, a former mail carrier, also gained a key endorsement from the Colorado Fraternal Order of Police in October. 
Sullivan, who has called the south metro region home for decades, ran for a state Senate seat in 2016, but lost to Sen. Jack Tate.