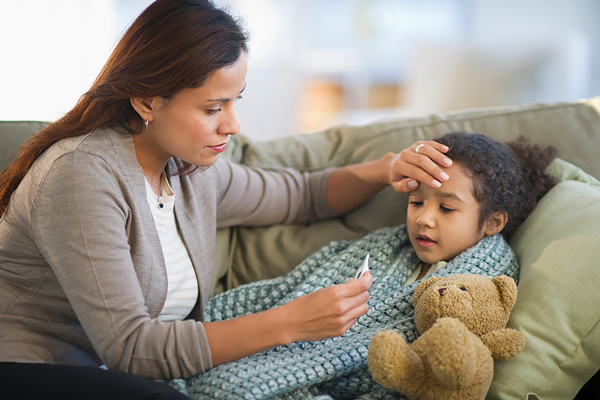 AURORA | Local healthcare officials believe that the number of children who need hospitalization for RSV may have peaked and will hopefully start to decrease, according to a Tuesday afternoon news conference from Children's Hospital Colorado.
"Our optimistic hope is in the next few weeks we see a pretty significant decline in the number of cases of RSV," said Dr. Kevin Carney, associate chief medical officer at Children's Hospital Colorado.
However, he cautioned that right now pediatric beds are still extremely full and that it will continue to be a very busy cold and flu season.
The press conference was an update from an earlier conference the hospital and the Colorado Department of Public Health and Environment held to discuss the state of RSV, a respiratory virus that primarily affects very young children, in the region.
Along with places across the country, Colorado has seen an early and severe RSV season compared to normal years, due to what healthcare officials believe are changes in disease transmission due to the pandemic.
According to data tracked by the CDPHE, since Oct. 1 there have been 895 hospitalizations for RSV in the five-county Denver metro region, and 255 documented outbreaks at schools and childcare facilities.
On Tuesday, Carney said that the hospital is continuing to function at 100% capacity at all units, and its emergency department continues to have long wait times.
The anticipated decline was a source of hope, but he said that he still expects emergency departments and inpatient units to be "very busy" for the next several months. He encouraged families to continue to be vigilant, and to wash their hands, stay home if they are sick and to consider wearing masks if they are in crowded indoor spaces.
Brianne Price also spoke at the news conference about the experience her family had when her six-month-old daughter Lily was hospitalized with RSV at the beginning of November. Lily was born six weeks prematurely, which put her at increased risk for the disease, Price said. 
After she initially got sick, including having labored breathing, which is considered a warning sign for the illness, the family went to Children's south campus location in Highlands Ranch. After a several hour wait in the emergency department she was diagnosed with RSV.
The family then went home, but after Lily got worse they went back to the emergency department the next day. She was transferred by ambulance to the main campus, where a bed had opened up, and spent three nights in the hospital.
Price, who's husband is a paramedic, said it was difficult to see her daughter back on oxygen because it brought back the time she spent in the NICU right after birth. However, she said she was glad the family was aware of the warning signs and that she was able to get the treatment she needed to recover.
"I was thankful we were in a place that was going to take really good care of Lily," Price said.
More information is available at cdphe.colorado.gov/flu-rsv and www.childrenscolorado.org/rsvinfo.