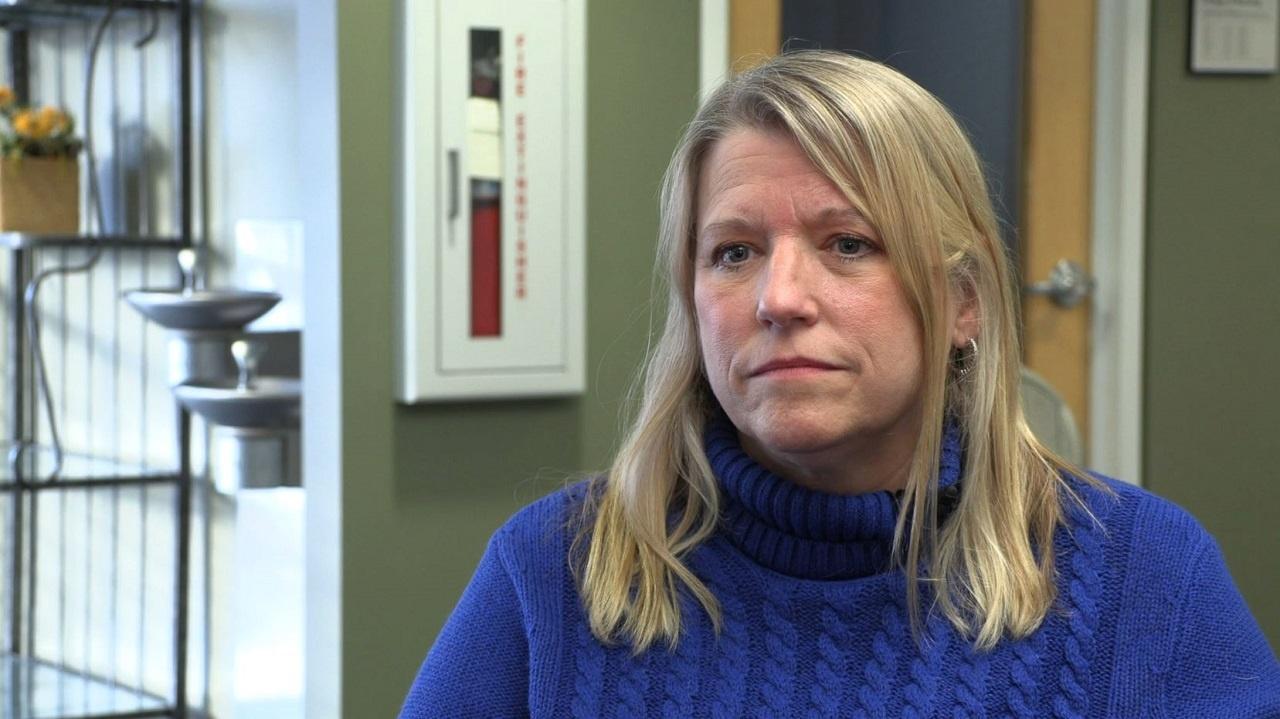 DENVER — Lori Jackson says people don't go into nursing for the money.
But even with a passion for the profession, burnout became a reality for so many nurses in the health care industry since the start of the COVID-19 pandemic.
"The things that we saw, there was no way to process, there was no outlet that we had," said Jackson, an assistant professor at the University of Colorado College of Nursing. "After a while it takes a toll and you start thinking, 'Is this what I want to do? Is this where I want to be?'"
Jackson, who holds Doctor of Nursing Practice and Master of Public Health degrees, worked as an intensive care unit nurse during the height of the pandemic as a contractor at hospitals across the Denver-metro area. She said the level of stress she and her coworkers endured was immeasurable.
"I remember working with a husband and wife who were grandparents. Their teenage grandson brought COVID home to them after he snuck out to go to a party," Jackson recalled. "The grandfather died."
Jackson shared story after story of her experiences with Rocky Mountain PBS.
"I held many, many hands for patients who were dying and didn't have anyone else," she explained, wiping tears from her eyes. "It was difficult. We [the nurses] were it, but we didn't want people to die by themselves and we were risking our health by being in there with them."
Jackson explained that many coworkers were fearful of bringing COVID-19 home to their families so they'd often rent hotel rooms.
"We didn't know what it was going to do, and we didn't know the long term effects. With my husband at home and my family at home, we were concerned," she said. "We didn't know what was going to happen and it was just so unknown that no one knew what to expect."
While there has been some recent "notable job gains" in the health care industry, hospitals are still recovering from the loss of employees due to illness, burnout and other factors. According to a Morning Consult survey from last year, nearly 1 in 5 health care workers have quit their jobs during the COVID-19 pandemic.
Jackson is no longer an ICU nurse. Now she is an assistant professor at the University of Colorado and helps provide support for nurses still working in hospitals.
"I've moved into being a mentor for those who are struggling and helping them find their passion again," she said. "They're hearing the negativity; they're hearing the horror stories, so it's hard for them to keep that passion because they are afraid."
---
Dana Knowles is a multimedia journalist at Rocky Mountain PBS. You can reach her at [email protected]
Lindsey Ford is a multimedia journalist at Rocky Mountain PBS. You can reach her at [email protected]