AURORA | Aurora Republican JulieMarie Shepherd has been named to the 12-person independent redistricting commission that will be in charge of redrawing Colorado's congressional and legislative districts.
The commission consists of four Republicans, four Democrats and four unaffiliated voters, and was designed to make the state's redistricting process less partisan. Its decisions will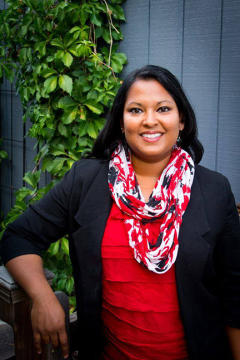 be closely watched, as the creation of an eighth legislative district will reshape the boundaries of Congressional District 3, which was thrown into the national spotlight following the election of Rep. Lauren Boebert.
The redistricting commission will be convened by Gov. Jared Polis no later than March 15, according to a press release.
Shepherd was an Aurora Public Schools board member from 2009 to 2017. She served as the board's president for four years. She currently serves as an academic director in the President's Leadership Class, a leadership development program at CU Boulder. She previously worked at the Colorado Department of Education, the U.S. Government Accountability Office and the Spark Policy Institute, according to her university biography. She also sits on the APS' Citizen's Bond Oversight Committee and the City of Aurora Budget Oversight Committee.
Shepherd beat out another former APS board member for a seat on the commission. Eric Nelson applied for a seat as a Democrat, but he was not selected. Nelson drew controversy when it came to light in 2016 that he had lied about portions of his resume, including his claim to be a decorated Air Force officer.
Nelson was censured by the board but refused calls to step down. His term ended in 2018.
In a November interview with the Sentinel about his application, Nelson denied any wrongdoing and claimed that he was the target of a smear campaign. 
In an August 2016 APS board meeting, Shepherd was harshly critical of Nelson, saying that he was a "disgrace and a distraction."
"What kind of message does it send, what example does it set for our students, when one of our board members made a complete and disgusting mockery of academic, professional and military credentials?" she asked.