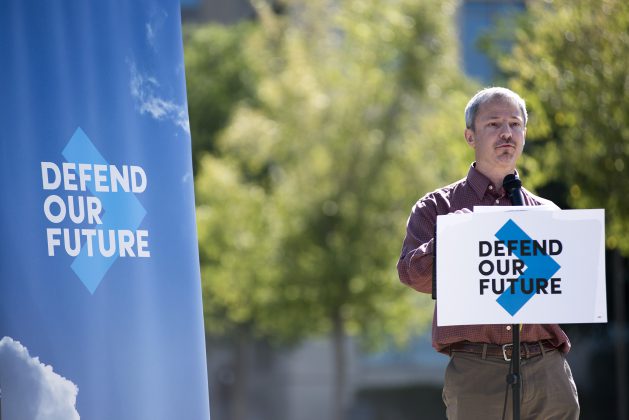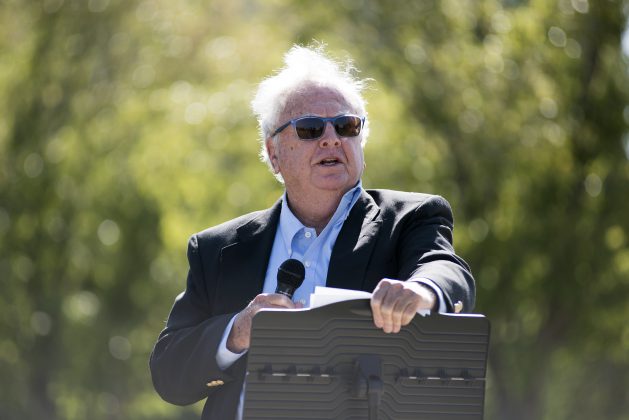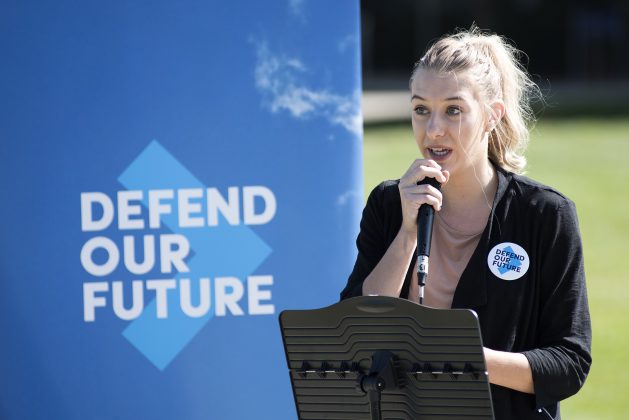 AURORA | Aurora activist Randi Webb says metro air quality is so poor that she limits trips outside to the family car — an electric Chevy Volt.
"Sometimes I feel imprisoned in my own home," said Webb, who has asthma, outside of Aurora city hall Tuesday. The environmental group Defend Our Future aired concerns that climate change and fossil fuel development are worsening local air quality. The group said Colorado and federal officials need to do more to improve air quality and address climate change.
The activists also criticized the Trump Administration's move to roll back regulations targeting greenhouse gas emissions. Activist Robert Ukeiley, a lawyer for the Center for Biological Diversity, specifically criticized Aurora Congressman Mike Coffman's vote last year to cut funding for the Environmental Protection Agency.
Denver air quality is currently listed "Moderate" by the Regional Air Quality Council, which tracks the level of pollutants like ozone. The Council said Tuesday that unusually sensitive individuals like asthmatics should avoid heavy exercise.
A 2017 study from researchers at the University of Colorado linked oil and gas drilling north of Denver to higher ozone levels in the region. The same year the Regional Air Quality Council set new requirements for oil and gas operators in Colorado.
Colorado Oil and Gas Association President Dan Haley pushed back against allegations taht Colorado is soft on air quality and oil industry regulations. He said that Colorado "has the nation's toughest regulations on air quality emissions."
"A new round of air regulations were implemented by the state only months ago," Haley said. "Due to these regulations and best management practices implemented by our oil and natural gas operators, our industry has reduced its emissions dramatically."
Among the speakers at city hall were a lawyer at the Center for Biological Diversity, a National Jewish Health doctor, and ex-EPA engineer Wes Wilson, who was featured in the 2010 anti-fracking documentary Gasland.